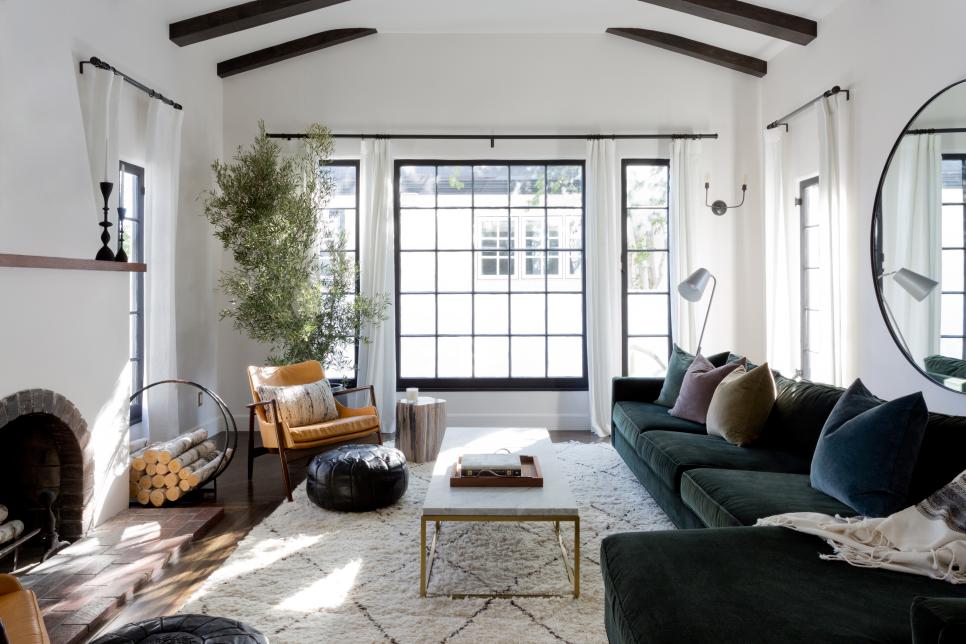 When you think of the word cosy, feelings of warmth and comfort probably spring to mind, and you might be wanting to enhance this within your home. Making your house feel inviting can be easy with a few simple touches, so keep reading and find out 4 ways you can create the perfect, cosy living space.
1. Add Warmth
If your room's cold, then it's pretty impossible for it to feel cosy. Make sure you've got a decent radiator that will not only look good but provide adequate heat too. To get maximum cosiness, you want the whole room to be heated, and vertical radiators are a great way to do this. They'll provide heat from the floor to the ceiling to fully encompass you with snuggly warmth. You'll also want to provide warmth in other ways too. Add some chunky throws to your sofa so you can really cuddle up when the icy winter nights hit.
2. Don't Be Afraid Of Colour
You might be wary of adding too much colour when trying to get a cosy vibe going. However, avoiding it altogether can actually have the opposite effect. White is a cold colour that if used too much can come across as rather clinical. Try accessorising with different tones all from the same palette to really tie the room together. If you prefer bolder colours, try to use ones that complement each other like pink and green. Having sage green walls with pops of pastel pink throughout the room may seem like a bright choice, but in actuality, they'll help add life and depth to the room.
3. Get Aromatic
Another key component to cosiness is the scent of a room. Try investing in some aromatic candles or fragrance diffusers to really add layers to the space. Steer away from lighter, airy scents like citrus or cotton. Instead, opt for earthy, heady fragrances or ones that have a little bit of heat like pumpkin spice. Warmth isn't just achieved through physical means, so incorporating it into your choice of fragrance can really increase the homeliness.
4. Light It Up
Be careful with the lighting you have in your room if you're wanting to create a warm, welcoming vibe. Try to avoid white lights and opt for yellow or orange toned bulbs instead. This will give the room a glow rather than fill it with a harsh bright light. It's useful to have lamps that you can rely on in the evenings too instead of the ceiling light. Lamps give you more control over how much light you allow, whereas ceiling lights will keep you feeling awake and take away any potential cosy feelings. Try to keep lamps out of your line of vision too as it can cause discomfort over time. The best way to create a relaxed space is to use soft lighting so you can really begin to wind down.
Making your living space inviting and snug is achieved when you can truly connect with your surroundings. If the space is bright, uncomfortably chilly, and smells of zingy citrus, your senses are going to be on alert. Whereas if you soften the lighting, turn up the heat and fill the room with comforting cinnamon scents, you'll easily create the perfect cosy atmosphere.