You've decided that it's time to convert the basement into some sort of usable space. Launching any type of basement renovation requires some advance planning. While you can do some of that yourself, it helps to have a contractor on hand who can help with the rest. Here are four essentials that must be settled before anything is done with the basement.
Define the Intended Function for the Space
What's your vision for the basement? There are all sorts of ways to make use of the space. Some of them will require more work than others. Your goal is to settle on the intended use and them work from there.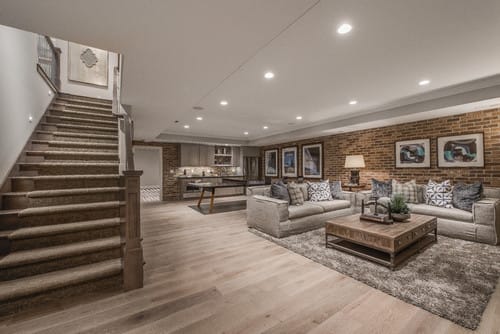 Keep in mind that it's one thing to convert the space into a home office. It's something else entirely to create a guest suite that loved ones can use when they come to spend a few days. By identifying the intended use up front, it will be easier to proceed with the planning.
Find Out What Electrical and Plumbing Changes Must Be Made
Now that you know how the space will eventually be used, it's time to look at the basics. Specifically, what changes must be made to the wiring and plumbing so the basement can serve the intended purpose? With many renovations, you'll need to add overhead lighting, electrical outlets, and other elements to the space. When the plan involves adding a small bathroom, that means more water pipes and fixtures.
Remember that changes to the wiring and plumbing must be done by a professional. A contractor can work with you to come up with the basic plan and then bring in professionals who can tell you how to go about implementing those changes so they're in compliance with local codes.
Make Decisions About How to Seal the Walls and Floor
You'll also need to make decisions about the walls and floor. Even if you plan on adding carpeting, tile, or covering the walls with some sort of paneling, everything needs to be sealed properly first. The goal is to ensure that water will not seep in from the ground on the other side of the walls and underneath the floor. Doing so will help minimize the potential for mold and mildew in the space and keep the air quality higher.
Obtain All the Necessary Permits
Once all the plans are in place, it's still not time to begin the actual work. Take all of the plans and go over them with a representative of the local municipality. The aim is to obtain any basement renovation permits that may be necessary. Doing this now will save a lot of trouble later on. It also provides the opportunity to get some additional insight into what sort of changes will meet with current safety standards. Putting that information to good use will improve the odds of the renovation passing the inspection once all the work is completed.
While it may seem like a lot of preparation, most of these steps will go a lot faster than most people think. Best of all, this advance planning will save a lot of time and resources once the renovation is underway. With everything in order, you'll be able to start using the renovated basement sooner rather than later.
Contribute
Hey, Just one more thing, We're actively looking for expert to contribute (Similar to Great Fire Pit Ideas) to Home decor Write for us, If you're Interested, Please contact us!