There are many good things about wintertime, including winter sports, sitting by a warm fire, and buying the latest in fashionable cold-weather outfits. Before the snow begins to fall, however, it is important to think about choosing a reliable service for plowing snow. This is especially true for homeowners and property managers. There are a number of questions that a prospective service provider should be able to answer.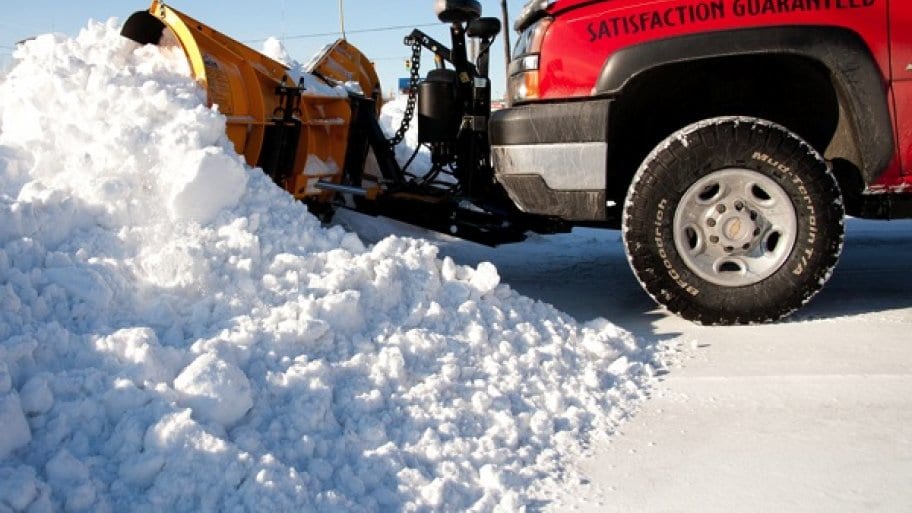 1. What Is the Turn-Around Time?
Finding out how fast a snow removal company can plow a driveway, parking lot or sidewalk after a heavy snowfall is essential. For many prospective customers, the answer may need to be as soon as possible. This is especially true for businesses, apartment complexes, stores, restaurants, or really anywhere people visit. For others, perhaps the turn-around time doesn't have to be as fast.
Regardless of the circumstances, communicating how fast the service is expected is a must. If a company cannot guarantee the efficiency a customer needs, then it may not be the right fit. Companies with large fleets may be the best option for someone who needs the snow removed immediately.
2. What Services Are Offered?
Many companies that provide snow plowing and other similar services typically offer commercial and residential options. Find out what the company specifically offers before making a decision. For instance, a property manager of a large retail plaza may need the parking lot and sidewalks cleared, as well as application of an ice-melting product for both of these areas. The company chosen to provide these services must have the equipment, expertise, and manpower to accomplish all these tasks.
3. What Are the Contract Terms?
Snowplowing services can be structured according to the customer's needs. For instance, some homeowners and property managers may choose a pay-per-event option. With this type of package, snow is removed only when there is a significant snowfall, usually at least 2 inches. This can prove to be advantageous in the event of a mild winter. On the other hand, for those living in an area with typically high snowfall, a better option may be a seasonal-type arrangement involving a contract with a fixed price for the year. One advantage here is that there are no surprises.
4. How Much Does the Service Cost?
When considering the price, the cheapest option often may not be the best. It's important to take a number of factors into consideration, such as the size of the firm providing the estimate. Make sure that the company has the resources to get the job done each time. It is also a good idea to read online reviews or customer testimonies. Choosing a service based strictly on the lowest cost could end up being a poor decision.
A reliable snow removing operation with a proven record of getting the job done right each and every time is vital for business owners and homeowners alike. This decision is often made easier by getting honest answers to the questions above. This can eliminate those services that won't be able to provide what is needed.