As you know proper maintenance of home appliances is as crucial as buying them is. All electrical appliances require some sort of maintenance as regular as possible. But, it is always not possible to avail of a serviceman for getting the appliance cleaned up. So, we have DIY tips to the rescue. There are a lot of DIY tips that you can try to keep your appliances well maintained. This post is going to bring you 4 DIY hacks that can be productive enough for you in maintaining your appliances.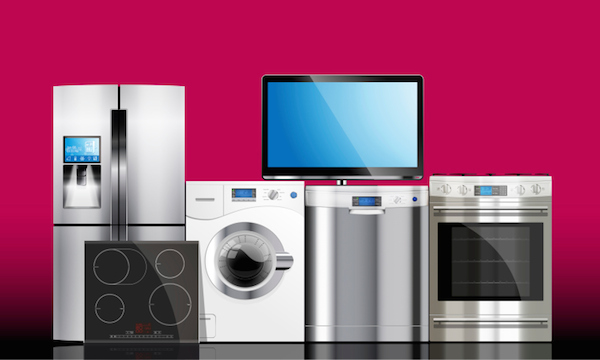 DIY tips for maintaining your appliances 
The DIY tips that you should try for maintaining your home appliances are mentioned below:
Cleaning the refrigerator coils 
Dust particle and grim can get accumulated in the refrigerator coils which can lead to the airflow getting restricted and this may drop down the performance of your refrigerator. Thus, once in a year or maybe twice, you should assure to clean the coils of your refrigerator with the help of a portable vacuum cleaner which will suck away all the dust particles. When buying a refrigerator, you should always check the coil. However, you can even avail of a fridge on rent, but make sure to get its coil checked thoroughly.
Examining the hoses of the washing machine
Any kind of leakage in the hose of your washing machine can lead to flooding of it because of which it is extremely important to keep a check on the hoses of the machine for any kind of leaks or cracks. As soon as you find any kind of distortion in the hoses, get it replaced. For the good functioning of your washing machine, it is advised to get the hoses changed at least once in five years. Buying a washing machine is undoubtedly a great idea, but availing a washing machine on rent isn't a wrong option too.
Clean the drip bowls of your stovetop
The best and easiest way to clean the drip bowls of your stovetop can be detaching them and soaking them beforehand in any cleansing liquid solution for at least 5 mins. Once it is soaked for a good time, take it out and use your hands to clean it. Alongside, never forget to clean the drip bowls instantly after there is any kind of spillage on the stove up because it may lead to clogging in the drip bowls, and then you may have to replace them.
Replace rusty racks of your dishwasher 
If you find the racks of your dishwasher getting covered by rust, try to get it fixed or replaced as soon as possible. If not, it may spoil all your silverware and other utensils. For fixing such issues, you can use a kit available for tine repair. After using the kit, keep your dishwasher unused for a minimum of 24 hours to let it dry completely.
You can try these DIY tips to clean and maintain your home appliances. We assure you complete satisfaction. Just make sure to follow the steps as they are mentioned here. Also, let us know if our post was helpful to you.