There are many types of insects that are more than happy to invade your home, and the worst part is, they don't even have the courtesy to pay rent. If you're tired of dealing with free-loading pests that won't take eviction notices as a hint, it's time to get serious about removing them.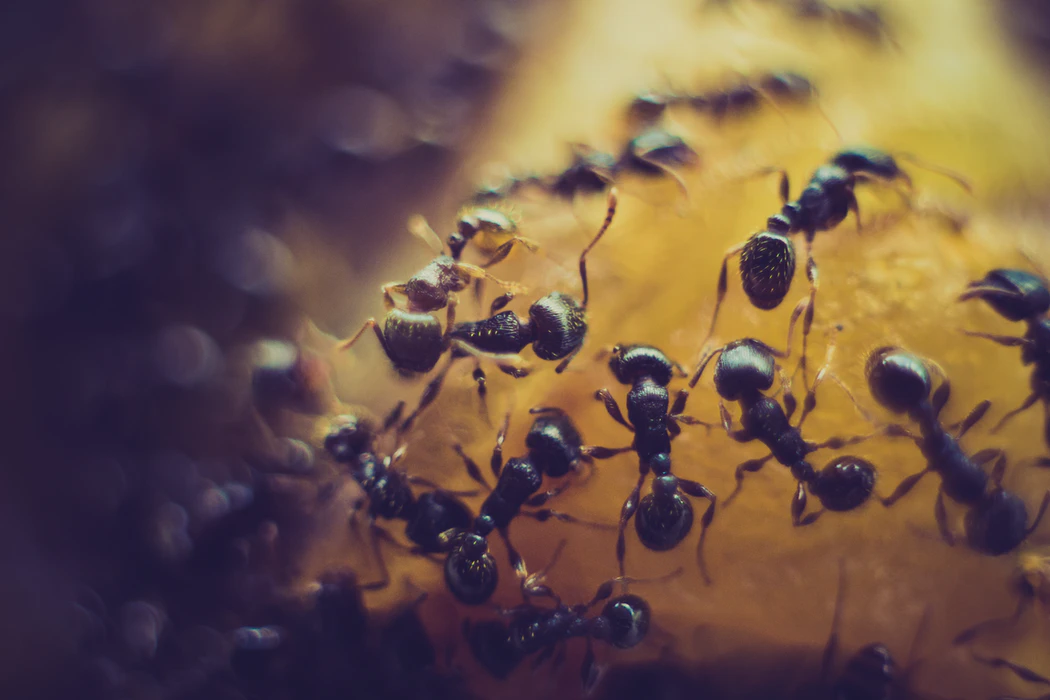 To help you out, we've put together some quick tips on getting rid of 4 common pests in your home.
Ants
There are many different types of ant species, but these solutions work all the same to get rid of ants.
Diatomaceous earth is effective at killing ants naturally, and is completely harmless to you and your pets (make sure you buy food-grade DE). The tiny powder is actually razor sharp on a microscopic level, and clings to the oily exoskeletons of various insect types, cutting into them and absorbing the moisture in their bodies. The ants dry out and die from dehydration, and even better is that they'll rub it all over each other inside the colony.
Just sprinkle the DE where you notice ant trails, such as along the edges where your wall meets your floor, and around your kitchen.
You can also create DIY sugar baits. Mix a half cup of sugar with 1.5 tablespoon of borax and warm water, then soak some cotton balls in the solution and place it near the ant trails. They will carry the bait back to the colony because of the sugar scent, and the borax will kill them.
Flying Termites
Flying termites outside your home are lured in by lights. It helps to cover your windows with heavy-duty blackout curtains, and turn off unnecessary lights at night. You can also place an outdoor bug zapper near the window of a room that often has lights on during the evening, such as your living room.
Another prevention method is to seal any entry-points, such as installing a weatherproof seal underneath your door where they fit in through the crack between your door and floor. For serious termite infestations, it's best to simply call in experts.
Bed bugs
Bed bugs are a nasty nuisance that feed on you typically while you're sleeping, and are intelligent enough to hide when you aren't. Luckily they have a couple primary weaknesses.
Similar to ants, they have an exoskeleton that is weak against diatomaceous earth powder, so sprinkling it around your bed, couch, and other places they may be lurking will be effective in controlling them. Bed bugs take around 7 weeks to develop from egg to adult, so the DE will be effective at significantly reducing their existing population in your home.
Their second biggest weakness is extreme temperatures. They can die within 20 minutes of direct exposure to 117–122° degrees Fahrenheit temperatures. A heavy-duty steam cleaner capable of producing temperatures of 250° degrees and higher at the tip will almost instantly kill any bed bugs, with 100% mortality rate for direct contact, and 89% mortality rate for bed bugs hiding deeper in fabric surfaces.
Roaches
Cockroaches are generally attracted to moisture and water supplies, which is why they like to hang out in the bathroom. Inspect your home for leaking pipes and standing water to make your home less attractive to roaches. Also make sure no food is left out, and your trash bin has a tightly sealed lid that they can't crawl into.
You can also create a DIY bait using three tablespoons of boric acid, three tablespoons of flour, and a tablespoon of olive oil. Mix the ingredients together in a plastic cup until it becomes dough-like, then shape it into tiny balls and place them around your home. Roaches love flour, and the borax will kill them within a few days.