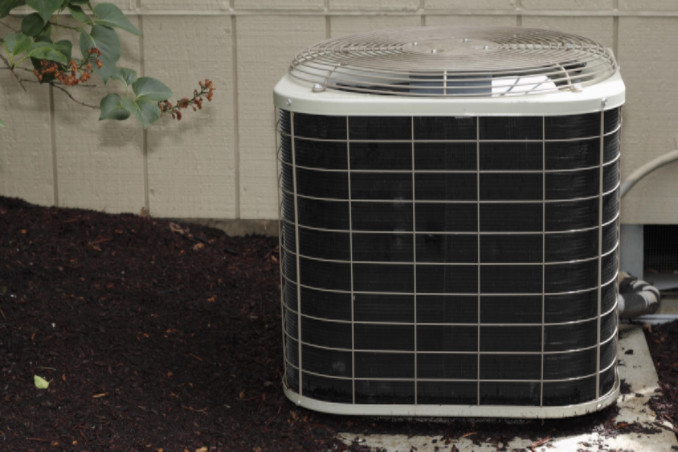 Whether you have an old home that doesn't have central air or have a smaller space to heat and cool, you may have considered installing a ductless HVAC system. If you're just starting to weigh your options, you'll find there are numerous choices when it comes to ductless heating and cooling solutions. What are three of the most common types of HVAC systems that don't require ductwork, and which is right for your space?
Why Install a Ductless HVAC System?
First, let's cover why you might want to install a ductless HVAC system. If you live in an older home with plaster walls, thick wooden beams, and stone foundations, the labor required to install a traditional central air system with ductwork can be either cost-prohibitive or simply not feasible.
Another reason some choose ductless HVAC systems is there isn't enough space to justify a full-blown central air system. Single rooms or very small houses with open floor plans simply don't need ductwork or powerful air conditioning equipment.
Types of Ductless HVAC Systems
There are numerous ways to heat and cool a home without ductwork. Wood burning stoves, fans, and hot water boilers are few examples. Three of the most common ductless HVAC systems include window air conditioners, packaged terminal air conditioners (PTAC Unit), and mini-split air conditioners.
Window Air Conditioners
Window air conditioners can be fit through a window or a hole in a wall, and are typically installed to serve a single room. Some of these systems are powerful enough to cool an entire floor of a smaller home, but they typically aren't very energy-efficient for larger areas. Not every window air conditioner has heating functionality, reducing your options.
Packaged Terminal Air Conditioners
These wall air conditioner units are all-in-one units that deliver heating and cooling for smaller areas, typically from 300 to 900 square feet in size. These units slide through the wall into a standard-size hole and simply plug into a wall outlet, making them convenient to replace and maintain.
Mini-Split Air Conditioners
Mini-split air conditioners require the most labor to install, as they do have a separate condenser unit that has to be placed outside. This means refrigerant lines must be installed through the wall by a trained technician. However, the added installation costs can be offset by energy bill savings, as these are often the most efficient ductless HVAC system.
Considerations When Choosing A Ductless HVAC System
What are the main factors you should consider when choosing between these three common types of ductless HVAC systems?
Available Budget
The first filter for narrowing your choices of ductless systems is your available budget. If you only have a few hundred dollars to work with, you'll be limited to window units or refurbished packaged terminal AC units. If you're able to spend closer to a few thousand dollars for the most energy-efficient system, then a mini-split air conditioner might be your best bet.
Amount of Space
How much space do you need to heat and cool? If it's only a few hundred square feet, then a window unit is probably all you'll need. When the area you need to cool and heat approaches the 700 square foot mark, you should look into a mini-split system, as it will be the most economical long-term once energy consumption is factored into the equation. For spaces that are medium in size, from 300-900 square feet, PTAC wall ac units provide a good balance of upfront cost and energy efficiency.
Average Climate
Do you live in an area that experiences very hot or very cold temperatures? When you have to compensate for extreme temperatures outside, you'll need more power. Opting for a higher-powered packaged terminal air conditioner or a mini-split will ensure you can maintain a comfortable interior year-round.
Electrical Hookups
If you simply want to plug your HVAC system into the wall and turn it on, you can't beat the ease of a window air conditioner. These use a standard 120 volt power supply, so you can plug them into almost any wall outlet. Similar in ease are packaged terminal air conditioners, which plug into the wall but usually need a 208 volt to 277 volt power supply and an odd-shaped outlet. Most complicated of the three is the mini-split, which requires professional installation for connecting to the electrical system.
Energy Efficiency
Finally, consider how much you want to spend on your electric bill each month. If you're trying to save every penny and have more than 700 square feet, a mini-split will be the most efficient, and window units the least efficient.
Parts Availability
For those inclined to take on maintenance themselves, it's wise to think about serviceability and parts availability. If you're leaning toward a window air conditioner, any reputable hardware store will have you covered. If a mini-split is what you're considering, keep in mind that you'll need the help of a qualified technician when dealing with the refrigerant components. For those thinking about a PTAC, parts are readily available from online sources.
Think Long-Term
Choosing the right ductless HVAC system will affect your comfort, energy costs, and service requirements. Hopefully we've helped you land on the system that will serve your needs for years to come.