Not the trendy type? No worries! Timelessness is the hottest trend du jour anyway. In an effort to be more eco-conscious and minimalist, many of us have vowed to switch from in-vogue to seasonless décor. And why not? When you go for what's always in style instead of hot-right-now, you're setting yourself up to consume less, save some cash and help the planet while you do it. It's a win-win-win.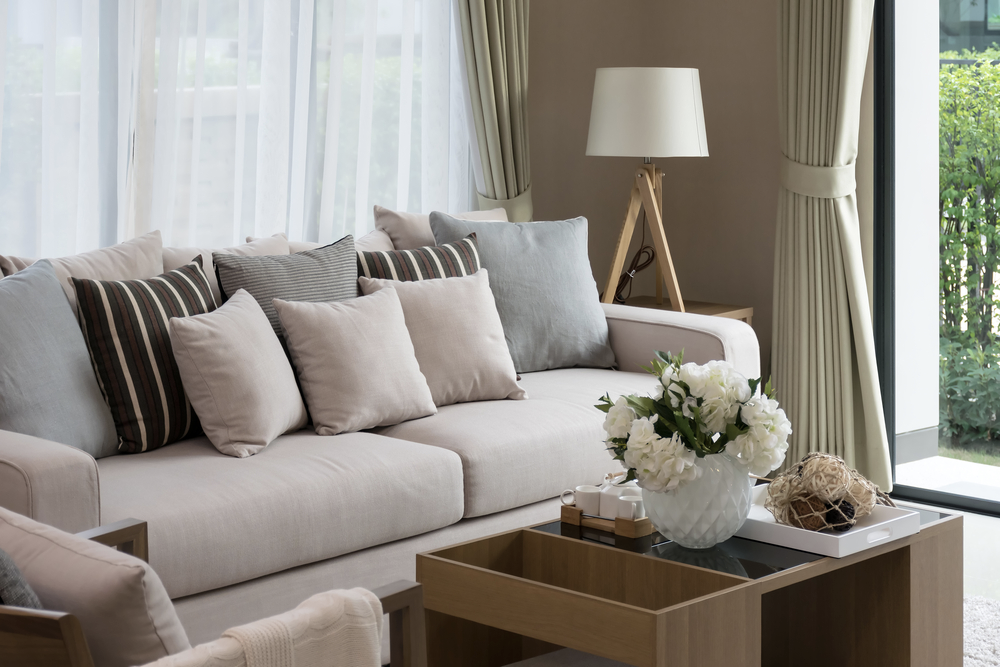 But how do you do that without creating a space that feels dated? It's surprisingly easier than you might think. If you're looking for some great ways to give your home that effortlessly enduring feel, we've got some brilliant ideas for you. Here are some easy, affordable details that trade fads for forever.
White walls. It's not hard to see why white walls are relatively static in the world of home décor. They're highly adaptable to any scheme and can be dressed up with wall art and photos. Don't mistake white walls for boring, either! Funky home accents and wall hangings can give even plain-looking spaces an upgrade.
Granite countertops. The stunning natural graining of real stone cannot be beat, as far as we're concerned. Out of all the options in natural stone countertops, granite wins the showdown because it's scratch- and stain-resistant, so you know it'll endure for many years to come.
Wooden cabinets and furniture. No matter how attractive it may be, resist the urge to purchase low-quality particle board furniture and cabinetry. When it comes to beauty and long-term performance, stick to solid wood. Another benefit of wood is that it can be sanded down and refinished an infinite number of times.
Linen upholstery. Tasteful yet stylish, linen upholstery has been a steadfast design element for decades, and it's probably not going to go out of style anytime soon. Just make sure to choose a high-quality, stain-resistant fabric that's easy to clean.
High-quality light fixtures. Spend time devising a lighting strategy that thoroughly illuminates your space and adds a pop of style. Materials like brass, crystal and clear glass fit into a more timeless style profile. If you're really going for ageless, don't forget to swap out your energy-hogging incandescents for long-lasting LEDs, too!
Seasonal candles. Burning wax doesn't seem like it'd be timeless by nature, but hear us out. Seasonal scented candles for the holidays or a festive-smelling reed diffuser can take the place of bulky, costly and wasteful holiday décor. Everyone wants to make their house smell good during the holidays!
Hardwood floors. Did you know that the oldest floor in the world is over 125 years old? And it's a basketball court no less! Of course, the floors were made of the most enduring flooring material around — hardwood.
Natural fiber rugs. Wool and cotton are long-lasting, plush options for area rugs. You may also want to consider investing in a sisal or jute option for extra longevity.
Crown molding. You'll be surprised to see what a massive difference such a small feature can make! Decorative trim is one of those things that we really appreciate when it's there but rarely spend the time, money or effort to add if it's not. But adding it can make quite a positive impact, so don't overlook it!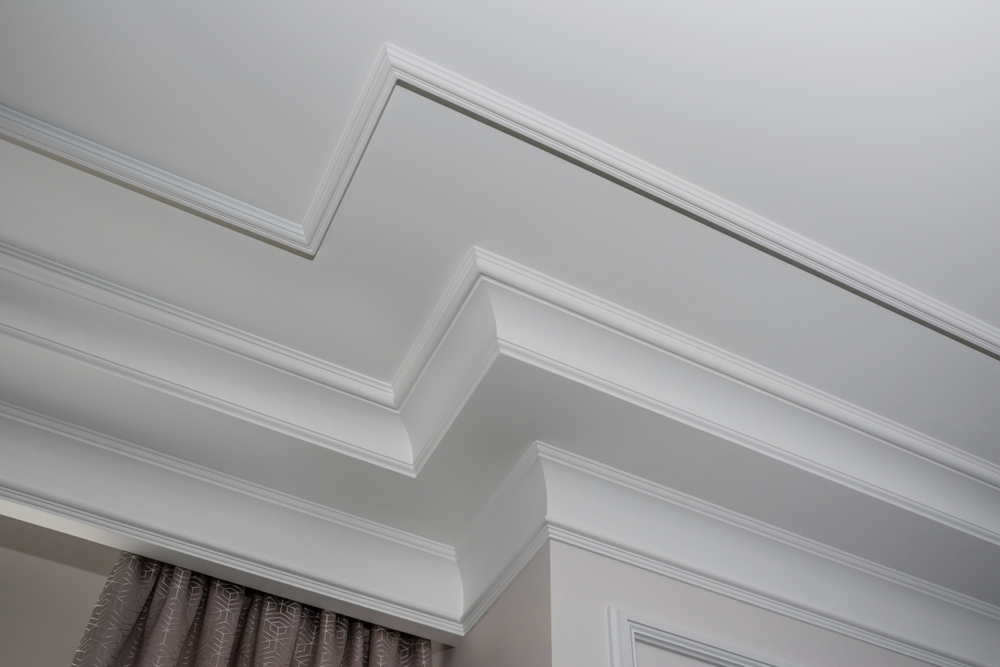 Ceiling beams. Architectural features such as ceiling beams and arched doorways are what make old homes so charming. If you have the opportunity to add these features during a remodel, seize it! It can give the room a whole new layer of dimension.
Crystal doorknobs. Crystal is one of the most classic yet trendy materials available, and it's not likely to go out of style anytime soon. Incorporate it into your space with antique crystal doorknobs, which you'll find at the local architectural salvage store.
Fine art. There's nothing quite as classy as some well-framed wall art! Stick to simple, enduring designs, such as black and white framed photos and oil paintings. Even if your art is mass-produced, you can give it a custom feel by taking it to a framing shop and having it framed to your specifications.
White sheets and duvet. Don't forget to bring the timeless vibe to the bedroom, too! One of the best ways to do this is to give your bed a hotel-inspired do-over complete with fresh, white bedding and a fluffy down comforter. If you feel that it's a bit too plain, consider dressing it up with some throw pillows.
Quality throw pillows. Speaking of throw pillows, to get the most out of them, consider investing in high-quality throw pillow forms and then using zippered covers that you can swap out as you please. This will save you money and reduce consumption while contributing to a timeless aesthetic.
Floor-to-ceiling drapes. Drapes help control the ambiance of the room and also help warm it up with rich fabrics. Be sure to choose a neutral color scheme in a durable, easy-to-clean fabric so you don't feel like you constantly have to replace them.
A clawfoot bathtub. Want to ensure that your bathroom never goes out of style? Install a clawfoot tub. These classic accoutrements bring the luxe vibes and add an antique charm, so you'll never want to get rid of yours.
A grand piano. We can't imagine a scenario where a grand piano might read as a fad, so hey, if you play, go for it! Your guests will definitely find it charming.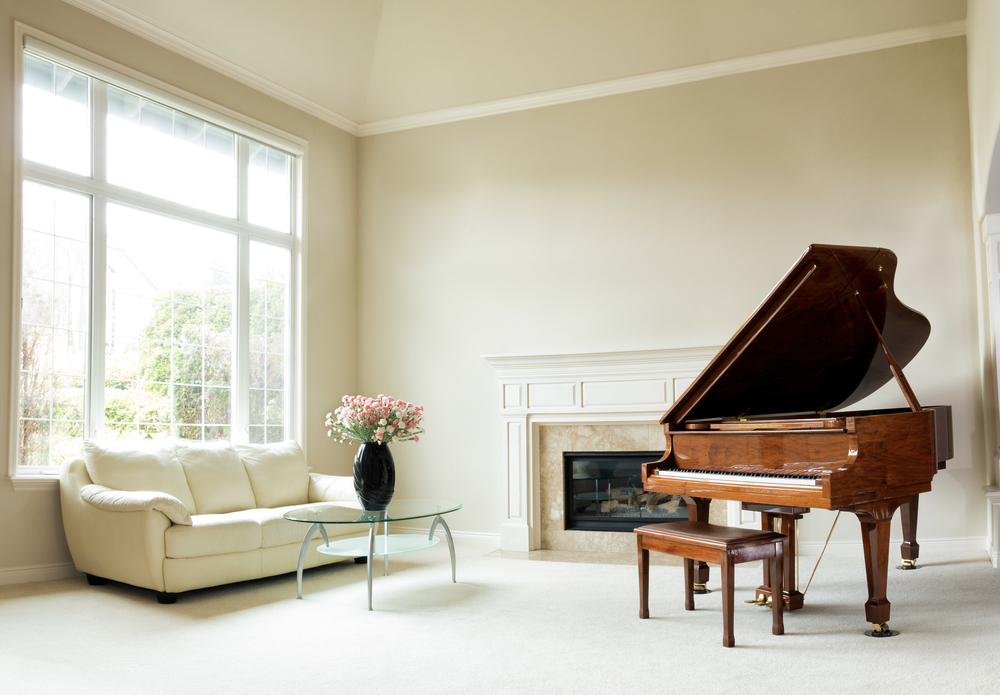 Think of Your Home as an Investment
Although most of these timeless staples probably cost more upfront, look at them as an investment. Hardwood floors and granite countertops, for example, will last a whole lot longer than their budget-conscious counterparts, which means you'll only pay for them once as long as you live in the house. Ultimately, that will save you time, money and waste. Choose wisely and you'll create an ageless oasis that endures for decades!