With a swimming pool area at home, you can enjoy a resort-like venue for family activities right at the comforts of your own yard. On weekends, inviting friends over for a pizza and beer by the pool is also a great idea.
Have you considered the idea of starting a pool construction project but can't seem to make up your mind on how to start? Above everything else, you should start by looking for the right pool builder. Why? This is the key to this project for three main reasons – cost-efficiency, quality, and your preference.
Cost-Efficiency
The cost of building a swimming pool depends on the design, size, and type. A plunge pool, for instance, usually costs around $8,000, inground pool at $35,000, and above ground pool at $7,000. You might also need to pay for any additional features, such as a tanning ledge, planters, grotto, and automatic cover.
Initial price aside, choosing the right builder also means you need to consider the provider's location. Hiring a builder that's too far away might incur you additional transportation and logistics cost.
The Australian Standard AS 1926.1-2012 also laid out the guidelines for swimming pools and fencing. Some councils even require those planning to build a pool to have the project registered and inspected. And this means the project could cost more.
A swimming pool doesn't come cheap. Add to that the maintenance cost you need to keep it clean. These are reasons enough for you to entrust the construction to an expert. Otherwise, you have to suffer the consequences of inefficient work. For instance, a pool without safety features can easily become an area where slip, trip, and fall injuries happen. In such cases, you might need to shell out more money for replacement or repair.
Quality
As this project requires a fortune, it's also a must to ensure quality. And what better way to do this than to find a contractor with the right credentials, license, and experience to do the project.
With their tenure and credentials, reliable pool construction professionals also know the suppliers to call for quality materials. They'll know where to source the following items to ensure quality without going overboard on your budget:
Fiberglass
Vinyl
Pebble Tiles
Gunite
Plumbing (e.g., pipes, fittings)
Excavation equipment
Wall construction equipment
Caulking gun
Work gloves, boots, knee pads
Wheelbarrow, hacksaw, hole saw, and trowels with rounded ends
Yes, the workmanship of the builder has a great impact on the quality of the pool. But the materials can't be taken for granted. A reputable contractor can guide you on the specific budget limit for each construction item. At the same time, they can recommend cheaper alternatives to expensive materials.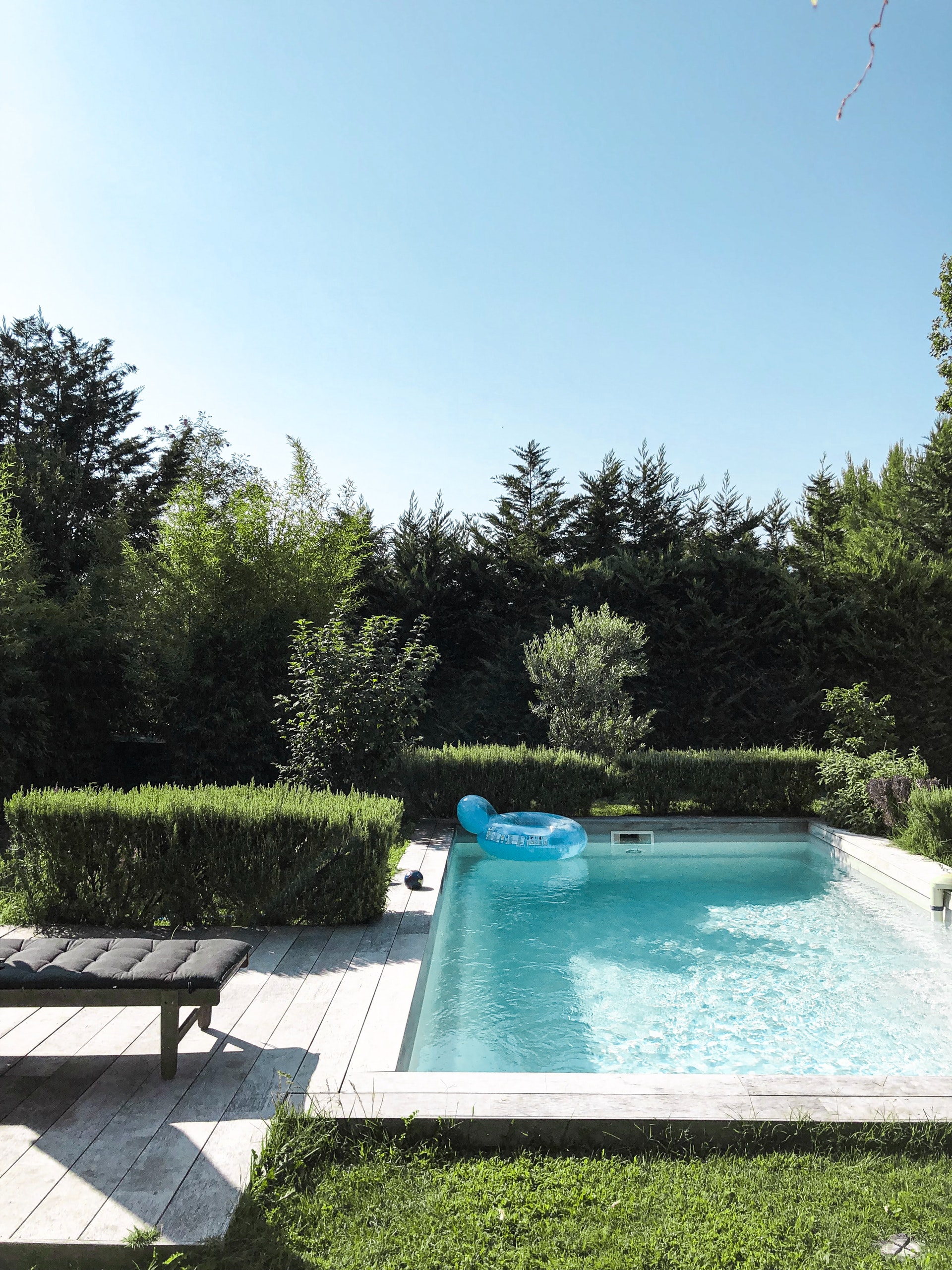 Design, Function, and Dimension Preference
Are you contemplating on pursuing the pool construction project for a long time to ensure your dream pool becomes a reality? No matter how detailed your dream pool might be, the key to making it happen is to look for a builder who perfectly understands your preferences.
How do you like your swimming pool area to look like?
Do you like it to exude a Zen vibe with potted flowering plants along the sides?
Do you like it to resemble a kid-friendly area with water slides, tanning ledges, deck jets, and statues of mermaids and dolphins?
Or are you looking forward to have a basic rectangular pool with a diving board where you do your swimming exercises?
Would you like to make the pool area a perfect picnic place equipped with garden furniture pieces and an outdoor kitchen?
Or are you excited about having a lazy river or an infinity pool?
Remember, amateurs might not be too efficient in following the plan to the tiniest detail. Or they might take too long to finish the project. Hence, you need to spend ample time looking for a professional pool construction provider. Skill set and experience aside, find a contractor who's a good listener and communicator. This is the best way to make your dream swimming pool a reality.
Yes, you might need to spend ample time doing your research and evaluating the credentials of potential providers. But this will all be worth your effort. Ultimately, this is the key to enjoying a well-built pool that can last a long time.