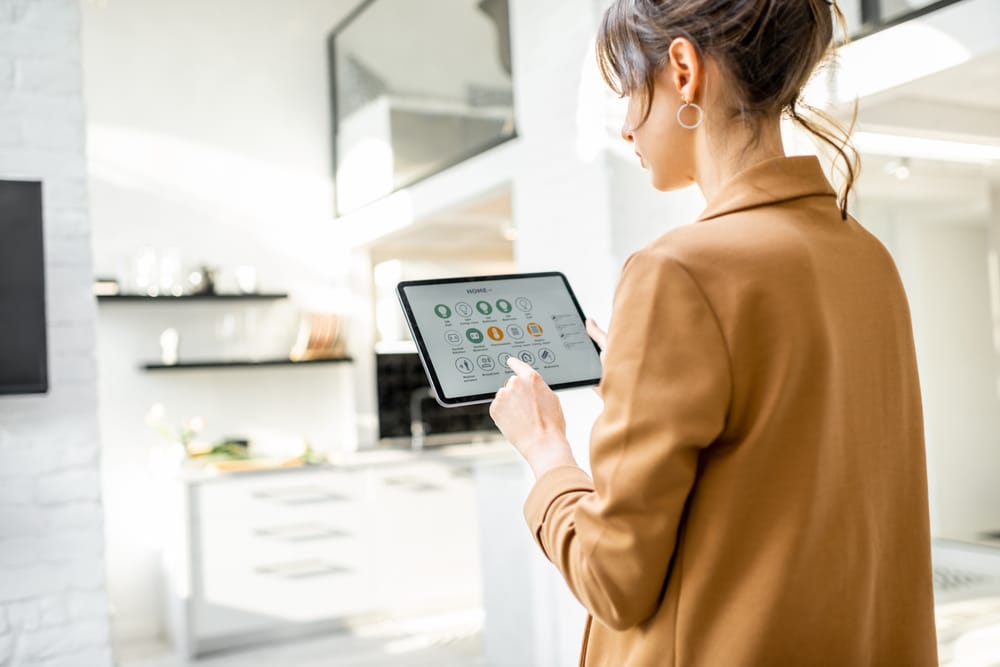 Nowadays, homeowners can take advantage of a range of different technologies to make their homes a more convenient place to live. Installing various smart devices and automated solutions throughout your property can help to make your home easier to manage and more functional than you ever thought possible. While living in this manner might have seemed like something straight out of your favourite sci-fi movie just a few years ago, this technology is now accessible and affordable to the majority of homeowners here in Australia.
With so many different tools and technologies that you can use to automate various tasks throughout your home, knowing where to begin can often be the most difficult part of the process. It's important to take the time to consider which technologies will best benefit you and your family moving forward. Different automation tools will benefit different homeowners, depending on their lifestyle and their individual circumstances. As with any updates to your home, it is also wise to have a budget in mind before you start making any major purchases to ensure that you get the best return on your investment and that you don't break the bank in the process.
Let's take a look at just a few ways that you can use smart technology to automate tasks in your home so you can make the right decision based on your needs.
Robot Vacuums
Vacuuming is one of those essential household tasks that must be completed but that very few homeowners truly enjoy. Purchasing a robotic vacuum can help to make this process easier than ever and ensure that your floors are always clean. These amazing devices can be programmed to clean your floors on a schedule that suits you. Simply decide when you want your floors vacuumed and the robotic vacuum will get to work, leaving its base and roaming around your home until your floors are free of dirt and debris.
Automating Lighting
There is a range of different smart lighting options on the market nowadays that you can choose from. With smart lighting installed in your home, you can turn the lights on or off remotely, via voice activation or you can set them to turn on according to a schedule that you set. Automating your lighting will ensure that your home is always lit when you get home. This technology can also help to bolster your security, allowing you to turn on the lights when you're not home so that it appears someone is home, even if you are at work or away on holiday.
Smart Locks
With smart locks, you can finally ditch that big bunch of house keys and enter your home using a code, fingerprint or by scanning your phone instead. Using smart locks you can significantly improve your home security moving forward as you can keep track of everyone that is coming and going from your home. Smart locks also provide a convenient solution for homeowners that might have dog walkers, cleaners or family members visiting throughout the day. Instead of having to hand out a second set of keys, or hiding your front door key somewhere outside your home, you can simply grant access remotely using your phone.
Control The Heating
Smart heating is becoming increasingly popular with homeowners for a number of different reasons nowadays. Not only does using smart heating ensure that your home is always at the optimum temperature when you get home, but you can also take control of your heating and cooling, saving you money on your utility bills each month. Smart thermostats can detect when you are away from home through location sensors or via the geolocation on your phone and will automatically adjust your home's temperature to reduce your energy usage, saving you money and reducing your carbon footprint at the same time.
Automated Home Security
While CCTV cameras and advanced home security systems were once reserved for the wealthy, nowadays, they are an affordable option for most homeowners. Using smart security systems, you can monitor the feed from your CCTV cameras remotely, no matter where you are in the world. These systems will notify you when motion triggers are triggered when people come and go from your home and can be set up to coordinate with local security services or even the police to ensure that security breaches are addressed quickly when they arise.
Take Advantage Of Modern Technology To Automate Your Home
With so many different ways to automate your home, you must take the time to consider which of these tools will best benefit you moving forward. Choosing the right solutions for your home can help you to lower your bills, bolster your security, reduce your carbon footprint and make your life much easier moving forward. Getting on board with this technology now will ensure that you don't get left behind as more and more smart devices become available to homeowners in the not-too-distant future.