It's indeed frustrating to spend a hot summer with an air conditioner that gives you trouble every other day. It is an experience you don't want to repeat. Several problems can crop up in your air conditioner over time. From fans and filters to condensers and coils, even the slightest problem can affect the cooling capacity. However, calling a technician to look into it can take a lot of time and cost you a lot of money.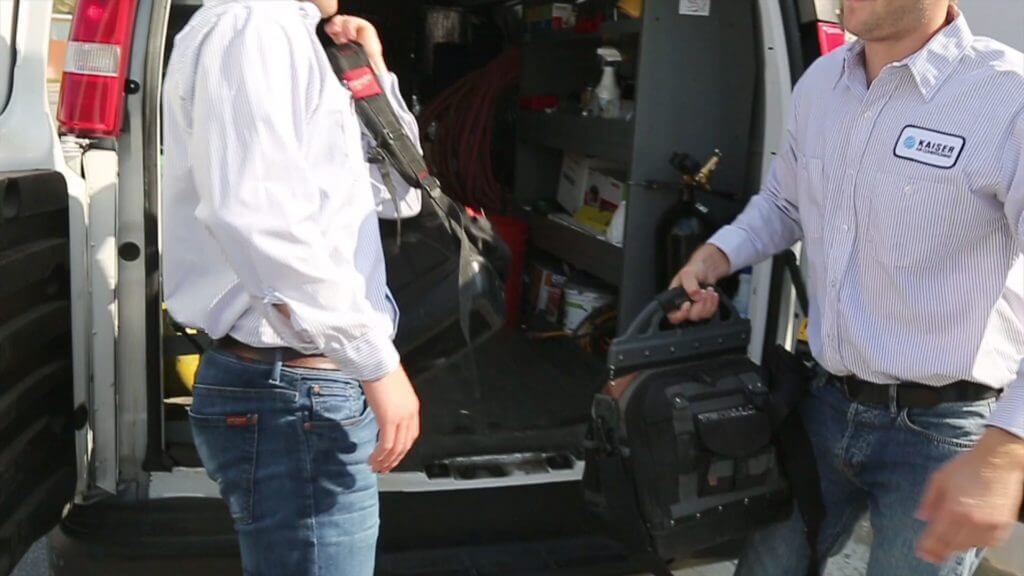 It helps to have some knowledge of air conditioners and what can go wrong, so you know what to do and when to call for help. This article deals with the most common air conditioner problems and how to choose a genuine air conditioning company to resolve it.
Before talking about air conditioning repair companies and the charges, it is essential to understand some of the common problems that every air conditioner faces.
Refrigerant leaks
Refrigerant is the coolant that enables the air conditioner to remove heat and humidity from the air and blow cool air. If the system develops leaks, the AC will not function effectively, resulting in uneven cooling, higher power consumption, coil freezing, and even damaged compressor. The repair process can be time-consuming as it involves identifying leaks, holes in the coil, and fixing it.
Frozen Coils
The evaporator coil in the AC absorbs hot air, cools it with the coolant's help, and then blows out cold air. Therefore, the evaporator coil needs hot air to circulate it. Sometimes when it gets too cold, the coils develop layers of ice on the outside. The coil loses its cooling capacity and therefore does not function effectively.
Dirty Filter
An air conditioner collects a tremendous amount of dust and debris when it operates. The filters also tend to gather dust over time, which can lead to problems like frozen coils etc.
To ensure it is trouble-free and working correctly, it is advisable to get it serviced regularly from a reliable and genuine air conditioning company dealing in AC installations, repairs, and replacements.
What Are the Steps Included In AC Repair Servicing
AC repair service is regular maintenance for your air conditioner, which includes a thorough cleaning of the unit from inside and outside, a thorough inspection of all parts like blades, fans, motor, coil, compressor, etc. There are certain steps to be followed when servicing an air conditioner.
Cleaning and Check-Up
This involves routine primary inspection, like water dripping from the system, filters, cooling levels, etc. The technician will remove the unit and wash off all the dirt, dust, and check for leakages in coils. Filters are removed and cleaned separately. The cleaning process enhances the unit's performance.
Cleaning the Evaporator and Condenser Fan
It involves cleaning the evaporator and condenser fan of all mold and dust that build up with continued usage. It is located in the external unit of the split AC. This, too, affects the performance.
Checking the Coolant Levels
It's essential to check the coolant levels in AC as that's what is responsible for absorbing all heat and humidity from the air and blowing out cool air. The technician should also check for any leaks or holes before refilling the coolant.
Cleaning of Condenser and Evaporator Coil
Air conditioners tend to heat up with regular use, thereby accumulating dirt and dust on the coil. During servicing, the coils are thoroughly cleaned and inspected to avoid further damage.
After the entire cleaning, a thorough check-up of all components is done to light any underlying problems. If any parts are damaged, they are immediately replaced. Of course, this costs extra, but then you are sure that your air conditioner is perfectly alright.
Choosing the Right Company for Your Servicing Needs
Now, to the most crucial part, and that's choosing the right air conditioning company. With so many options, it might get overwhelming and often confusing. Don't let cost be the deciding factor. Check out all companies in your locality. For the best and reliable services, choose a company having experience of working in your region. They understand consumer demands and needs better than others.
Ensure the company is licensed and insured and check their license before entering into a contract with them. Please go through the website of the service providers to look at the certificates and accreditations they have.
Be an informed consumer and choose the best air conditioning company as per your requirement. After all, it isn't every day that you think about buying a new air conditioner.