The expression 'good fences make good neighbors' is a well-known one, but did you know that science proves that people need boundaries to get along?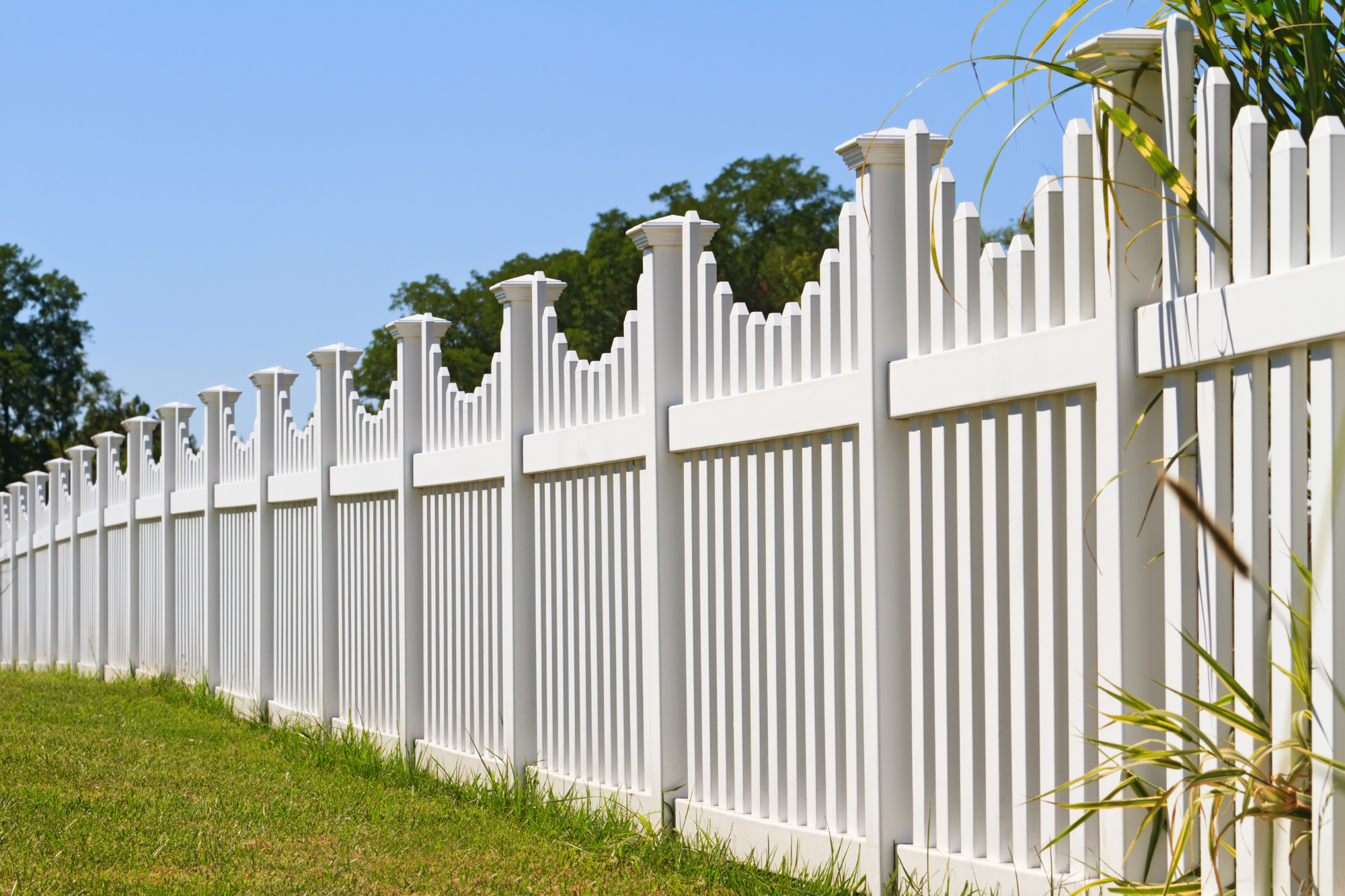 Ensuring your personal space isn't the only reason we fence ourselves in though, there are several types of fences for yards that go beyond the obvious.
Here's how to choose a fence that suits your needs.
1.  Security Fences
The best fences for security are tall and impenetrable.
It's important that the facade has no places where an intruder can get a hand or foothold. So horizontal rails or chain links are a no-no.
Security fences should be at least 8 feet high for maximum protection. Alternatively, you could add a few wires or a trellis to the top of a 6-foot fence.
It's important to trim any overhanging trees away from your security fence too. Intruders can easily get in via these access points.
An electrified fence is another good option when it comes to a security fence.
2.  Privacy Screens
A privacy fence is a must in busy neighborhoods, or if you have nosy neighbors.
These types of fences should have no gaps that people can peer through, so the best kind consists of a solid material like concrete or board.
Growing some climbing plants over an existing fence is an attractive solution to your privacy problems, but they'll take some time to make a difference.
The height of your fence depends on how much privacy you want as well as a few other factors. You need to take the slope of your neighbor's yard into consideration as well as your local building codes.
3. Fences to Hide the Street View
If you live in an unattractive part of town, or close to an industrial area, you may want to block the view outside your yard.
A fence with small gaps will still allow some light through, while effectively blocking you from the busy scenes beyond your boundary. Some good options include a lattice design with lush plantings on either side.
No matter which type of fence you choose, you can also use a stepped design. This means the fence is highest in areas where people will be standing instead of sitting or lounging next to the pool.
4. Fences to Block the Wind
Glass is a great option as a windbreak if you're want to preserve your view but it's not the most durable fencing material around.
Other options that are great for keeping the breezes at bay are wooden slatted fences with no gaps or a dense hedge. Bear in mind that hedges take time to grow.
When you're setting up a fence purely for wind-breaking purposes, you should also consider what you're using the area for. If it's to screen people seated on a patio, it needn't be as high as a fence around a barbecue area where it's standing room only.
A fence windscreen is one of the better options since it attaches to an existing chain link fence, thereby saving you on material costs.
5. Pool Safety
Whether you have children or not, it's important to put a fence around your pool. Pets or the children of guests could easily stumble into the pool and drown.
A pool safety fence should be at least 48 inches high, with a maximum spacing of 1¾ inches between the pieces. It should have no handholds that could assist children in climbing over it.
What's more, the gate should be self-closing and self-latching with a child-proof latch.
6. Types of Fences for Yards With Pets
The best fences for your pets depend on the type of pets you have. Cats are pretty good escape artists and difficult to confine, but it's a lot easier to keep dogs at bay.
A good dog fence should have no loose wires or anything else that could harm your pet if they got close to it. Choose your fence according to the height and jumping ability of your dog.
Some dogs, like English Bull terriers, can scale unbelievable heights if they're able to hook their front paws over the top of the fence. If you have dogs that bark a lot, it's a good idea to install a fence that blocks their view of the street.
7. Keeping Animals Out
Another important use for fences is keeping unwanted animals out. A post and rail fence of an adequate height is good enough for large deer.
You'll need something more substantial if you want to deter bears or smaller more determined animals like raccoons. The best way to pick a great fence for keeping wildlife out is to ask for advice from your local wildlife authority.
8. Living Fences
The best use for living fences is to categorize your garden into outdoor 'rooms'.
A hedge or a trellis with a creeper creates an intimate nook or the perfect alcove for solitary reading.
A lovely floral vine or lush hedge makes an attractive barrier to screen sheds or other service areas in your garden.
9. Decorative Fences
The classic picket fence is an example of a fence that serves little purpose other than to improve your property's curb appeal.
Any other kind of low fence serves much the same purpose. You can use almost any kind of material that suits your style to create an attractive border to your yard.
More Advice for Houseproud People
There's no right answer when it comes to choosing the right types of fences for yards. With so many options to choose from, your perfect choice could depend on a large range of extra factors.
These include your budget, tastes, and the availability of materials in your area.
We cover everything to do with making your home life the best it can be from the moment you conceptualize the design, to how you spend your time at leisure.
Keep reading our blog for more interesting tips and useful information.