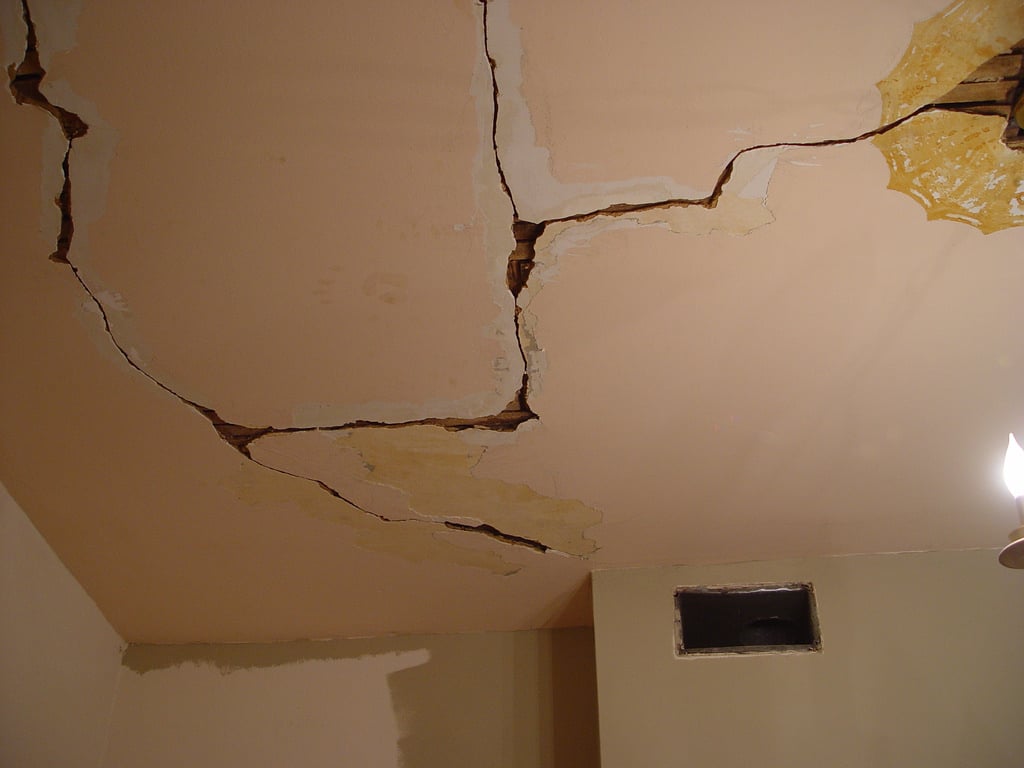 It's not uncommon for walls and ceilings to have cracks. They are part of what happens as a building settles into the ground. Still, don't mistake cracks on new facilities for cracks on old buildings. Aging may result in cracks, but so can structural damages.
There are often changes happening to a building that is hard to notice. For instance, did you know that facilities are not stationary? There are seismic movements in the soil, sometimes inadmissible, that cause cracks in a structure.
You can fix cracks in your walls and ceiling, as you will find out by clicking on the following URL: https://www.roofmasterlubbock.com/how-to-fix-ceiling-cracks/. All it takes is repairs. Some cracks are minor, while others are signs that you could have a series of structural damages at hand — in this case, be sure to contact a professional roofer, like the pros at Roof Master.
The size and the location of cracks determine the severity of the issue. Consider calling an inspector to put your mind at ease about any cracks you spot in your home.
Causes of Walls and Ceiling Cracks
In a way, there is a connection between the walls and the ceiling in your building. Both are likely to have cracks resulting from the same factors.
Let's look at some of the causes of walls and ceiling cracks.
Normal Settling
Normal settling happens as your house gets older. Typically, settling leads to hairline fractures around the windows and doorways. The movements within the soil as the weather changes facilitate house settling. The movements are harmless, and so are the cracks.
If you can't help but worry about the minor cracks, you can plan for the gaps to be repainted and re-taped. Consider seeking help to care for cracks that appear more extensive than hairline cracks.
New House Settling
The lumber used in construction is not completely dry at times. It tends to dry out and shrink over time, causing tiny cracks in walls and ceilings.
It takes a few years for a new building to settle. If you must repair, you should consider waiting for about a year before you can commit the repairs.
Leaving a House Vacant
A home that rarely accommodates guests frequently, such as a guest home, often develops cracks in walls and ceilings. A vacant house lacks control of elements like temperature and humidity when unoccupied.
The fluctuations in humidity and temperature end up causing irregular expansions and contractions of the material used in construction. Such occurrences end in cracking the walls and ceiling. A thorough inspection should help you know how severe the gaps are.
Improper Drywall Taping
One way of telling if improper drywall taping is the cause of cracks is to look at the shape of the cracks. Straight ceiling cracks occur parallel to his cause. Using the wrong type of drywall can result in cracks.
The most common cracks that appear on walls due to poor drywall taping are hairline cracks. They are mild and do not cause damage to your home. Anything larger than a hairline crack deserves immediate attention.
Structural Damage
Structural damage causes cracks that are often over ¼ inch wide and are jagged and long. Structural cracks often occur in a bunch. Your best hope to minimize damage from them is to schedule professional repairs immediately.
Also, structural damage happens when the foundation of your building shifts significantly. Poor construction and expansive soil are reasons your foundation experiences such significant shifts in the first place.
As a homeowner, it would serve you best to know how to identify structural cracks. For instance, you should know that they are most likely to form on the second story of your home.
Moisture
One way of knowing that you have a moisture problem in your house is when the walls have discoloration. Cracks in your wall and ceiling usually accompany water damage. It could be from leaking pipes embedded in the walls or faulty roofing materials.
Drywalls are the most likely to get damaged by moisture and develop cracks. It is essential to have leaks as soon as you find them repaired as quickly as you can to protect the structural integrity of your home.
Weight on the Floor or Above the Ceiling
Heavy weights on the floor create cracks that often extend to the walls. Also, weights above the ceiling will ultimately interfere with the condition of the ceiling, which can create cracks.
Having a bathroom installed above the ceiling will most likely cause cracks in the ceiling since bathrooms are very heavy. One of the signs you can look out for is when your ceiling sags. Sagging means that cracks are not too far off.
You may note the various causes of cracks in your walls and ceiling and still ignore the cracks, especially if they look too small. This is one way of dealing with cracks, although it's best to watch them.
When to Contact an Expert If You Have Cracks In Your Walls and Ceiling
It's essential to look out for signs of structural damage when you have cracks in the walls and ceiling. These are the signs that your cracks are a problem:
Unusually long cracks
Cracks with more than hairline width
Cracks that go across a wall or the ceiling
Cracks that have discoloration around them
Diagonal cracks
Many cracks occurring in the same spot
It's easy to tell the hairline cracks from one that goes across your ceiling and down a wall. Their appearances will help you decide your course of action.
Bottom Line
Various factors can cause cracks to appear on your wall or ceiling. Sometimes it's not enough to cure the cracks. You have to take care of the causative factor to remove the cracks problems altogether.
Cracks are normal and cosmetic, but they can also signify a more serious underlying problem. Trust your gut when deciding if it's severe or not. It's best to involve the services of a professional when dealing with cracks.
You may not anticipate it, but sometimes attempting to fix the cracks yourself could cause more damage than there already is.