Dishwashers aren't complicated machine as it seems to. It is just a big box connected with a water hose and a heating element to wash and dry your dishes sparkling clean. Learning how to repair your appliance is a life-saving skill that will not just save your time but money as well. However, it may be intimidating to fix it due to its size. Still, the comforting news is that most of the dishwasher issues can be fixed easily and quickly at home without calling a dishwasher repair expert. But before we hop on to the checks you need to see in a faulty dishwasher, let's get into these four good habits when your appliance stops working: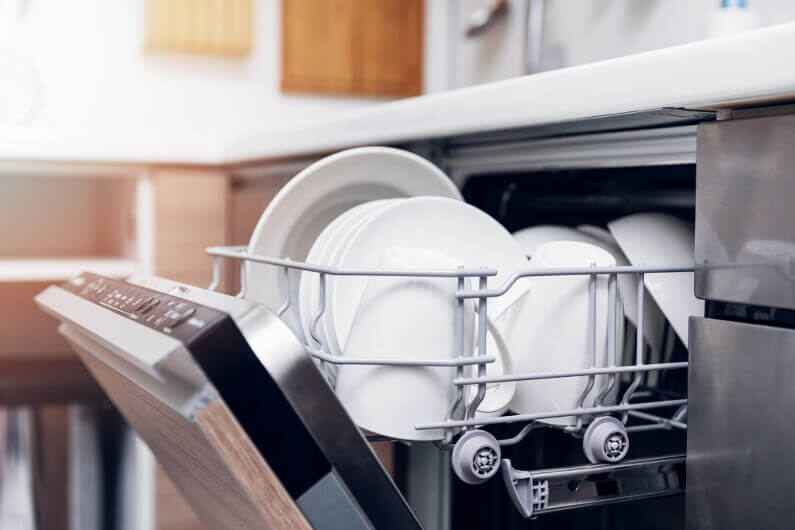 1. Refer to the user manual – User manuals are created for consumers to learn how to operate and fix common problems that might arise on starting the appliance. They are carefully designed with figures and diagrams to help you understand each function of the dishwasher. The Frigidaire dishwasher troubleshooting section in the user manual can help you understand the operation and things to do when it shows signs of faults. User manuals are available on the brands' website as well, so you can find them quickly in case you miss it.
2. Search for a repair video- This is an era of doing it yourself. Technology is at our doorstep. Youtube and Google are loaded with interactive videos on how to repair items at home. Most brands and individuals share videos publicly to help you identify and rectify common dishwasher issues yourself, requiring only a little skill and few tools.
3. Save the appliance make and model number- If you can find the machine's fault, chances are there that you might need to replace it. For replacement of any part, you should see the dishwasher's model number, make, and brand name to get the exact amount without much hassle. You can find the model number either on the sides or top edges on opening the dishwasher door. Refer to the manual for the same.
4. Get used to a millimeter-Multimeter is an electronic device to diagnose a faulty part by checking its voltage, current, and resistance. It is the most common test tool used by most technicians to test a device. Keeping a multimeter and learning how to use it can save many bucks that you would spend on professional help. You need to turn off the appliance, set the lowest resistance value in the multimeter and connect the probes to the faulty part to get the readings.
6 Possible Issues in The Dishwasher And Their Easy Five-Minute Repairs
Most of the issues that you might face in a dishwasher are simple and easy to fix. Here are some of them which you can try doing yourself without having any technical knowledge.
1. Dishwasher smells – Filters are installed to catch the blockages. These filters can be clipped easily and should be rinsed once every week for the proper functioning of the dishwasher.
2. Dishwasher basket wobbles- Dishwasher shakes on washing and drying dishes when wheels are either stuck or missing. Oil in wheels must be done regularly for the smooth running of the machine. If a replacement is needed, old wheels can be removed, and new ones can be clipped without much effort.
3. Dishwasher is not cleaning- Spray arms function to spray water on dishes for cleaning. If the words do not come out clean, the spray arms could be clogged. Like the wheels, they can also be removed and washed or replaced just by pulling it out.
4. Dishwasher is not draining- The reason for not draining might be the blockages in the drain pump, which can either be due to food particles stuck in it or broken dish pieces. Since the pump is located at the bottom of the dishwasher, finding, opening, and pulling it out might take a bit longer, but cleaning can be done quickly. Place the pump back after washing and rinsing for its continuous service.
6. Dishwasher is leaking- Leaks happens when there is a loose gap between the door hinges and seals. You need to check the cracks and loosened hinges manually. They might need to be replaced if the seals and hinges cannot be fixed.
Final Thought
If you are aware of the Frigidaire dishwasher troubleshooting, you can avoid more significant problems at a later stage and save you a hefty sum of money on repairs. One must be prepared for all kinds of issues in advance so that they do not ditch you last minute. Having the skill to fix appliances will help you manage things on your own, and you can brag about it among your friends too.