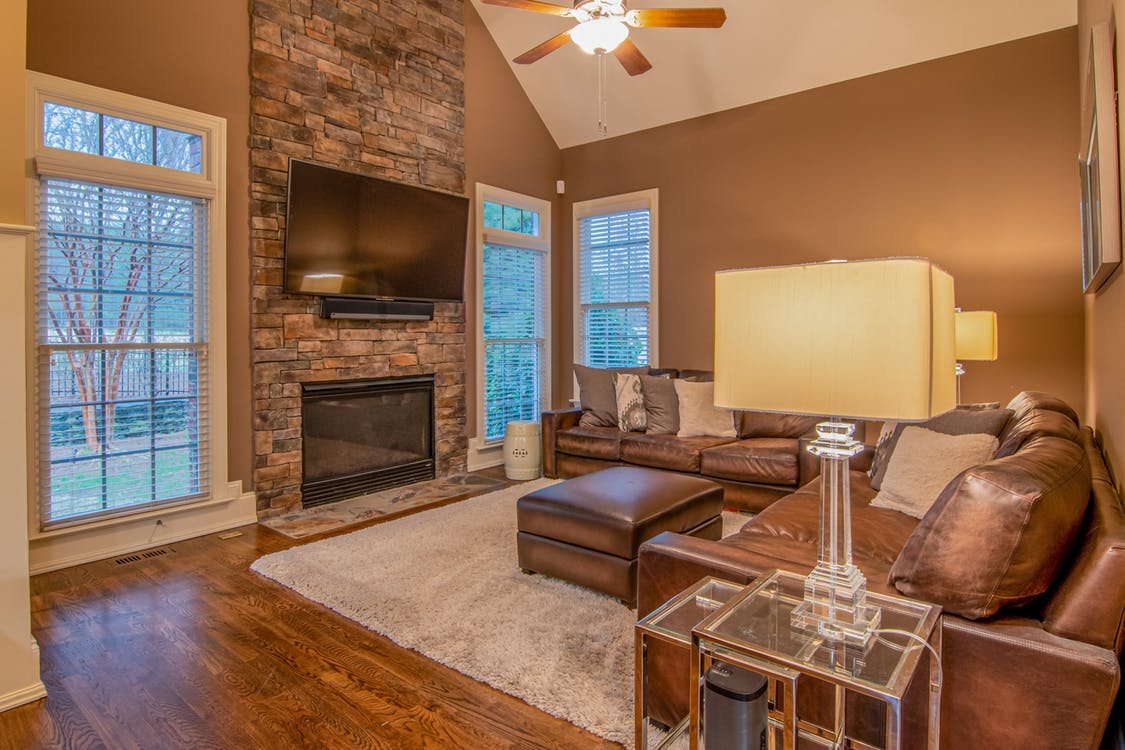 The living space speaks a lot about your character, taste, and how you value your setting and surroundings. Your home is the true depiction of your taste and attitude towards life. A dull and gloomy setting emits the dullness of your heart, telling less about the sense to build a place that is full of life. Your home is your retreat, place to feel secure, and achieve maximum pleasure. It is imperative to adopt all creative means and ideas to create your living in the best possible manner.
Decorating a room yourself is a good idea. You can save a lot of money involved in paying a hefty amount of bill for that interior decorator and brush up your skills in interior designing. However, if things go wrong, you can make a fool out of yourself. Therefore, it is recommended to get your hands full with the tips and ideas to decorate your room in the most elegant and sophisticated manner. Make sure that you consider the following important factors before taking a dive into the designing and decorating your room, all by yourself:
Window Treatment:
The first rule of successful interior designing is to work around the focal point of a certain room. The biggest point of focus in any room is the windows. Windows literally create or destroy any interior personality, depending on the way they are played around the designing and decorating according to your preference. While you are designing and creating a room of retreat, it is vital to give windows the best treatment to suffix the purpose and co-ordinate with the room personality. Pre-plan the layout before you even start, in order to set a generic look. Check for the amount of sunlight that passes through your windows, to work on the curtains or the blinds that you intend to put forth on it. You can use thermal blinds, to block the extra sunlight that enters the room and manipulate through such vertical or horizontal total blackout blinds for the better lighting control. Daylight should be used as the primary source of light during the day and fulfil both our visual and biological needs. According to the building code of conduct, 1.9 lux of sunlight is required to fulfil our daylight requirements at our home.
Leave some free space:
Space should be an important factor to consider while designing or renovating your room. Free spaces in the layout make the equation balanced, in contemplating an attractive ambience. Leaving free spaces in the room makes it feel larger and leaves room for any further future additions. A room that is overcrowded will lead to giving a restless and unstable feel. While the room having little free spaces will provide a peaceful and harmonious effect. Cluttering with things and too many decorations can make the room appear untidy and haphazard. Crowded rooms create the appearance of bottleneck traffic flow. When you design your room space, remember to leave a little extra space that eliminates the suffocating feel to your room.
Avoid furniture clutter:
Another thing to consider before designing your room is that oversized furniture might give a luxurious feel, but it is highly recommended to not to buy furniture that is too bulky. Your room décor should be unique that evolves over time. Every piece of furniture which is carefully selected can make a difference and act as a style statement. You must find furniture that fits perfectly like a piece of the puzzle into the space of your room. Do not invest in any of the furniture types that you foresee yourself not loving in the next few years. Large and bulky furniture is not practical and easy to be moved into a new home and difficult to incorporate into other spaces later on. Try to co-ordinate your furniture design with the layout of the room that is to be designed. Large and bulky furniture makes the room look cluttered and rather small.
Incorporate splashes of colours:
Colours can play a major role in making the room look more attractive. Colour selection of the walls, furniture, lights, and other accessories can make or break the ambience of the room. Therefore, conduct thorough research in order to select the most appropriate colour combination for each room item. Avoid putting up the neutral tone décor, which can make your room look dull. If the layout is of a neutral base, you can mix the splash of colours by putting colourful throw or pillows to add life in your neutral theme space, without going overboard. Sometimes you should also consider colour contrast as without it your room can appear bland. If you were to take a black and white picture of your room, you could check the contrast ratio by considering the contrasting ratio by determining percentages of black, white and grey. 50-80% of it should be grey while the rest can be white and black.
Light up to give life:
An element that cannot detach from the comprehensive interior designing and most highlighted one these days is proper lighting. Besides the size and location of the windows, the interior lighting and positioning of floor lamps can make a massive difference in the effect of a proper layout of your room. After the designing of your room, the position of lights (ceiling or wall lights) and lamps (table or floor lamps) depicts the overall aura of your space. Integration of a variety of non-contemporary lamps brings a unique ambience and appeal to your designing space. Place the lamps scattered into the room for the balance in the amount of light in a certain area, or for greater versatility. Add dimmers to control the intensity of lighting in the room. Sometimes less lighting can make the room look too gloomy, but at the same time, installing too bright lights can be hard on the eyes and can create anxiety in the people. Select the lighting by keeping in mind the actual purpose of your space.
Accessorize to eliminate pitfall:
You should begin your design by selecting the most important pieces. Later you are good to add up as many accessories as much as they can go with your décor plan without cluttering your space. Rugs can create warmth and add layers to the room to give a sophisticated look making it effortlessly beautiful. If you want to highlight your room with a trendy touch, play around with smart and eye-catching accessories, such as aesthetic neon wall art, in order to produce a remarkable interior design for your room. Add smart accessories and place them wisely to eliminate any pitfall of your room. It can be the best saviour, to produce a space that is designed in the most exquisite manner.
Final Verdict:
Creativity and art go hand in hand, holding no boundaries whatsoever. Put on your artistic hat and grasp the aesthetic knowledge of interior designing in your mind in bringing out the most classic and contemporary design room. In order to achieve an outclass, exquisitely designed space of your own, you do not necessarily need to blast out on your budget and hire an architect. Try to do thorough research, budget out on the basis of that research and plan your designing accordingly. Consider the designing rules and code of conduct according to the place that you are living in. Design the space according to your personality and taste. If you have got these ideas rightly interpreted, your room will produce the image of a room designed and decorated simply by a professional designer.