Installing window shades can completely change the overall look of your house. They add visual appeal to the exterior and at the same time, beautify the interior.
Window shades also provide more practical benefits like additional privacy, protection from the sun, and better home security.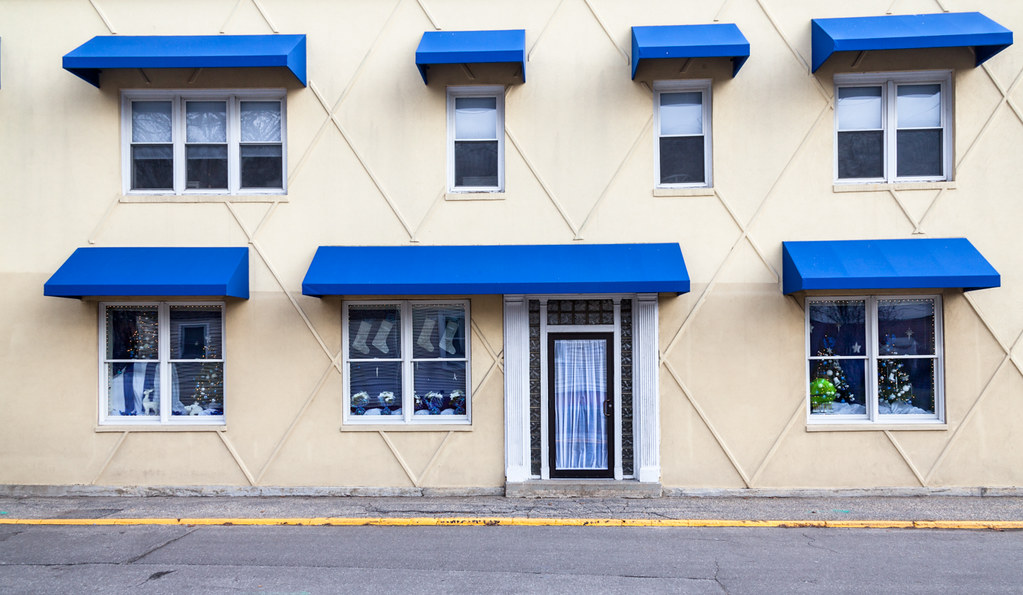 The most common mistake people make is to confuse shades with blinds. They are not the same by any means. Although the basic idea behind the two is similar, their designs and the way they are used are quite different.
Difference between shades and blinds
Window shades are solid sheets of fabric that are cut to the size of the window. They can be pulled up or let down with a cord or a motorized lifting mechanism.
Blinds, on the other hand, consist of stiff slats that are raised to reveal the view and let in light or lowered to block the light out. Window blinds are most commonly used in corporate offices and commercial spaces. Shades, on the other hand, are mainly used to decorate residential properties and houses.
Window shades bear some resemblance to curtains. The main difference is that they are the exact size of your window and they can be rolled up and out of the way. The various types of shades include zipper track window shades, roman shades, and others.
Factors to consider when buying window shades
Light and privacy
You'll have to decide how much light you want to enter the room through the windows and whether being able to see outside will let others see inside. Some shades are completely opaque and won't let any light shine through and they can offer the most privacy.
Shades that are made from sheer material will allow some light to pass through, which adds brightness to your room. They are not see-through, so they still offer a high degree of privacy.
Safety
If you have kids or pets in your home, go for the shades that are cordless to prevent a fatal accident from pulling the cords.
Budget
Your budget plays a very important role in choosing window shades, since they come in a wide range of price points, from low-cost and mid-price options to premium products that can set you back quite a bit of money.
You can save money by spending more on the shades for your living room and buying less-expensive models for your bedrooms, or vice versa. Either way, you should decide in advance how much you are willing to spend.
Maintenance
Though window shades generally don't need professional cleaning and maintenance, those that are made from textured or woven fabrics will require more attention, as they hide dust better.
Lightly vacuuming and dusting the shades is usually sufficient, but for some complex motorized versions, you might need expert help.
Appearance
The appearance of the shades is a very important consideration to take into account since it will influence the overall look and feel of your home.
Window shade styles can be formal or casual, comfortable or chic, classy, or dramatic. Bold colors can add fun or drama to a room. There is a wide range of Rollac window shades for you to choose from.
Different types of window shades
The following are the most popular types of window shades on the market:
Roman shades
Roman shades are made of a single piece of cloth that is cut to the exact size of the window. As they are raised, the cloth folds into horizontal sections from the bottom up. Lowering the shade releases the folds.
Roman shades are most commonly used in homes.
The look and design of these shades are kind of similar to those of a traditional blind. The difference, of course, is that they are made out of fabric.
The overlapping folds in these shades make them look very attractive when they're in the raised position. Using custom fabrics in different colors and interesting prints can make them even more attractive.
Pleated shades
Pleated shades have some design elements in common with roman shades. They are made from a single piece of cloth that covers the entire window.
The material's pleated shades are also pulled up into horizontal folds. The major difference is that pleated shades don't have the same kind of overlap and the folds in the material are much smaller.
When they're fully raised, they look more like blinds because they have several more horizontal folds.
Pleated shades can be made from a wide variety of cloth types with a lot of different texture and color options.
Motorized shades
Motorized window shades are designed with ultimate convenience in mind.
Basic motorized shades are equipped with electric motors that raise and lower the shades at the press of a button. This eliminates the hassle of struggling with a pull cord.
Modern, high-tech electric shades come with remote control. You can also download an app that will let you control the shade through your mobile phone.
Some of the more advanced motorized shades are equipped with timers. You can program them to raise and lower automatically at a set time, without you having to touch a controller.
Honeycomb shades
Honeycomb shades are also known as cellular shades. If you want to increase your home's energy efficiency, this type is the best and most attractive choice.
Honeycomb shades are made out of multiple layers of a special fabric that is configured into a series of hexagonal cells. These openings trap air between the window and the room to serve as insulation.
This design keeps your house warmer during the winter by blocking the cold and preventing heat loss. By the same token, it will help you stay cooler during the summer by keeping out the heat and retaining the cool air produced by air conditioning.
Bamboo shades
Bamboo shades are like bamboo mats that are large enough to cover your window.
Bamboo shades perfectly complement both Asian and African-style décor, as they have a very natural look. These versatile shades are a great choice whether you want to give a room a more stylish or casual appeal.
Bamboo shades are strong, sturdy, and far less expensive in comparison to other types of shades.
Solar shades
Solar shades for windows are designed to completely block out sunlight. They offer you a higher degree of control over outside light and heat.
Sometimes called "sunblock for your windows," these shades are made from a special fabric that prevents the sunlight from entering. However, this feature does block your view of the beautiful world outside.
Choose the degree of opacity that lets in the amount of light you want. The lower the opacity, the more light is allowed to come in.
Roller shades
Roller shades also consist of a single piece of cloth the size of your entire window. The cloth is rolled around a tube, or roller, mounted at the top of the window, and is pulled down to cover the window or rolled up to uncover it.
These shades are quite effective at blocking and filtering sunlight. They come in a huge variety of fabrics, patterns, and colors.
Roller shades often come with a motorized lifting mechanism instead of the traditional cord mechanism. This makes them very convenient and easy to use.