Whether you've been in the kitchen your whole life or you're just starting to find your way around the stove, you probably have caught on to the importance of kitchen tools. An electric mixer can be the difference between an airy meringue or a heavy mess, and a proper skillet can turn a steak's splotchy burns to an even, crispy sear.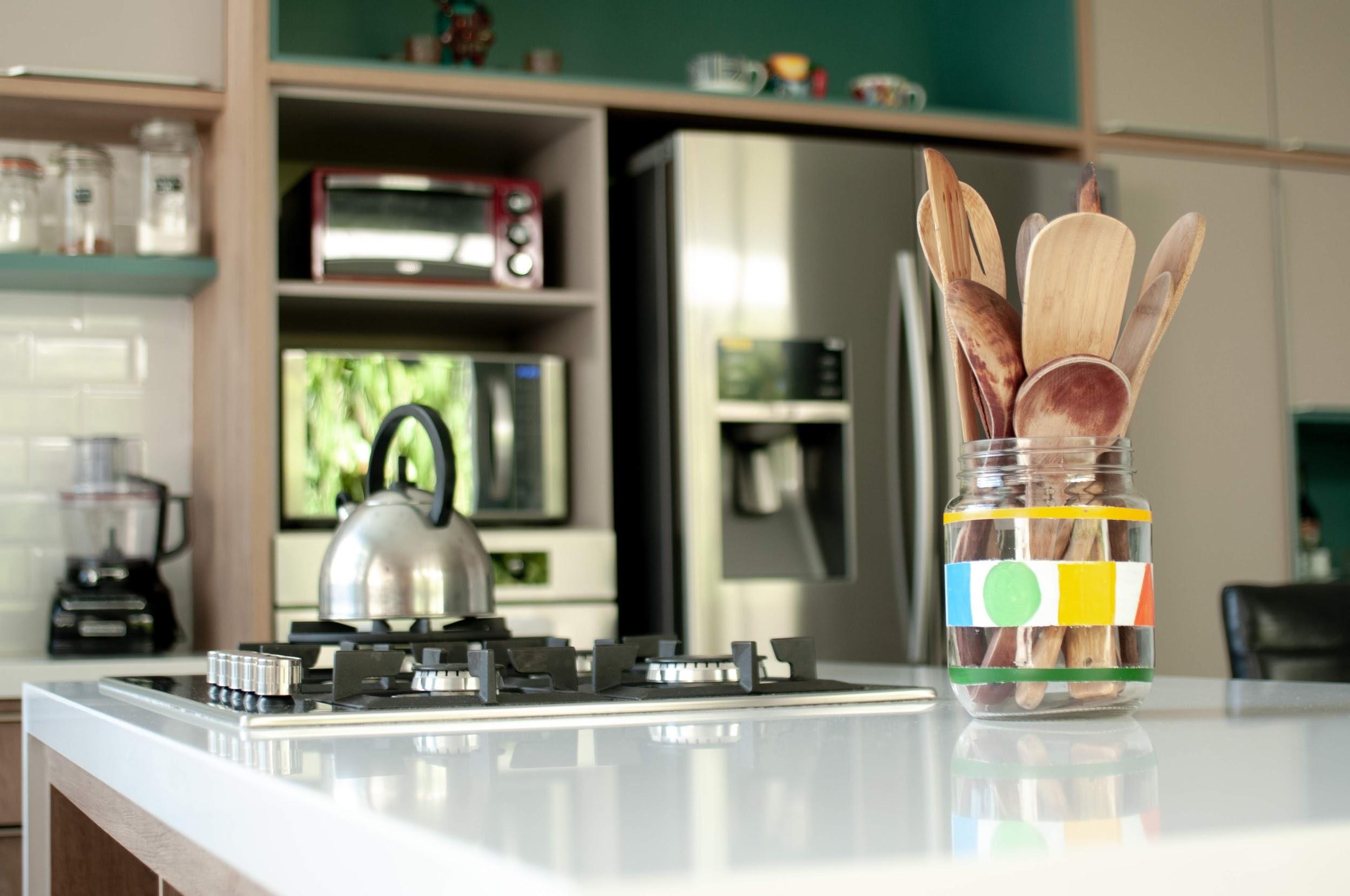 It's essential that all home chefs have their own set of transformative tools. Here are some low-tech kitchen necessities for your list.
A good chef's knife is the key to safe, fast and precise cooking. With a sturdy handle and a long, sharp blade, a chef's knife will act as an extension of a chef's hand. This translates to clean, uniform cuts. And as any chef knows, uniform, clean preparations translate to perfectly even end results for anything from filets of fish to julienned carrots. Note that every chef has different chef's knife preferences. Consider your options before choosing the best tool.
Any international chef will tell you that American kitchens are unique for a number of reasons. Perhaps the most criticized aspect of our kitchens is the American recipe measurement system, which is based on volume instead of mass of ingredients. However, using a scale allows for more accurate measurements of ingredients, which insures home chefs that their creations directly mirror any recipes they want to prepare. But just a heads up, you may find yourself shocked by the weight of the sugar found in America's favorite treats.
Cast iron skillets are perhaps the most misunderstood kitchen appliance. The treating process and unconventional cleaning regimen that are inherent to a cast iron skillet's efficacy scare many home chefs. Still, the process is far easier than you might think, and the resulting skillet's ability to direct high and steady heat is unmatched. It's worth it to do your homework on how to take care of a cast iron skillet. Soon, you'll be using it for every dish.
More Than a Few Sheet Pans
There's something to be said for ease in the kitchen. Sheet pans provide just that. With their wide surface area and versatility, sheet pans are perfect for curious home chefs looking to explore all sorts of new recipes. A relatively inexpensive tool, sheet pans can make your home kitchen far more efficient. Just don't forget to line them with parchment paper!
Finally, big prep bowls also bring ease into your cooking. With high sides and smooth surfaces, a good set of large prep bowls can be used for anything from easily dressing a salad to mixing together a batter, all without fear of flour disasters. And any experienced chef that a large bowl and a sturdy whisk are the secret to the fastest, peakiest whipped cream in the world.
Stock up on these tools, and get cooking!