The beauty of your yard adds curb appeal to your property or home. Most people invest in improving their lawns, as it's the point of pride for every homeowner. Lawnmowers simplify the tasks of cutting or trimming your yard fast and easy. However, just like most devices, there are common issues associated with mowers, and it's vital to know how to troubleshoot when to do it yourself, ask for experts, or whether it's time to check for a new one.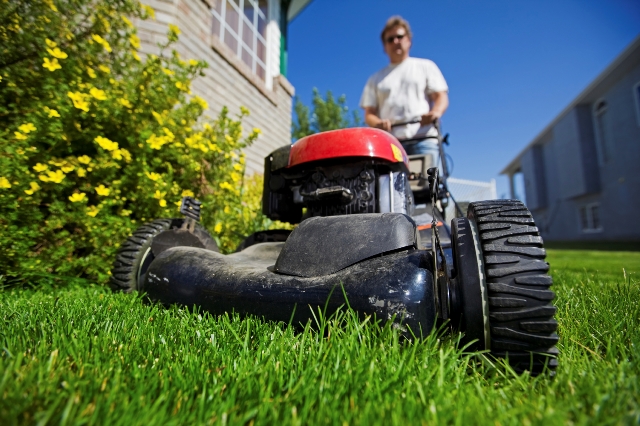 Self-Propelled Lawn Mower Problems and How to Fix Them
Regular machine maintenance reduces sudden problems on your lawnmowers and improves the lawn equipment's lifespan through routine checkups. Wear and tear are expected due to long hours of using the device and increasing potential problems.
Referring to the manufacturer manual when you encounter lawn mower issues helps you fix any problem; however, there are also instances that you will need professional help if needed.
Self-propelled lawn mowers offer the most advanced features in mowing lawns through maneuverability, usage, and reliability. As long as you go with a recommended self propelled lawn mower and regular maintenance is done, you'll distance yourself from any potential problems in the future. However, these four common self-propelled lawn mower issues and troubleshooting guides will help you fix your mower in no time.
Damaged Self-Propel Wire
One of the most common problems with self-propelled lawn mowers is damaged, worn out, or cable breakage. The wire that runs from the mower's handle to its transmission—high usage and location makes it susceptible to breakage, stretching, or wearing that leads to mowers malfunctioning.
Fix it by locating the cable hook found within or underneath the handle and tracking it down to the hook's end to its transmission. If you find any visible cable that's wear or tear, the wire needs replacement. There are available self-propelled cables on hardware and change the old one quickly.
Running Issues Into The Slopes
Check the gas tank if you have issues running your mower into slopes. The machine's gas tank's location enables it to fluctuate backward or forward when you are mowing slopes. It can cause your mower to sputter, stop, or slow down unexpectedly because its engine is not getting the right gas supply. Keep the gas tank topped off when you work on slopes to avoid such issues.
Not Running or Poor Running Condition
Grass buildup is another major issue with mowers. It happens when you are mowing as grass clippings, debris, or dirt is accumulated into the transmission and engine. It clogged internal parts, which causes poor performance or not running at all.
To fix this, you have to detach the case over its transmission and remove all dirt or debris. If it's not about dirt, then you can check the machine's spark plug. Clean the spark plug and see if it starts working. Try to wipe off the dirt; if it's stubborn dirt, replacing the spark plug is your next option. Secure the spark plug tightly after cleaning and put back or install a fresh one.
Loss Speed While Mowing
Check the mowers drive belt house from its motor casing. Sometimes, the belt gets damaged, detached, or loose, which causes speed loss. If you see visible damage, then you need to replace it. If it was separated, visually check the drive belt and place it back if no wear or tear is found.
If you see your mower smoking, don't panic and check the oil chamber. It can be too full, or oil leaks into the machine's exhaust muffler, especially when you tilt the mower sideways. However, if it affects the performance or lighter colored fog is coming out, better check with an expert right away.
Are Self-Propelled Lawn Mowers Worth Buying?
Self-propelled lawn mowers are the latest innovation when it comes to providing ease of use and navigation. It simplifies traditional push mowers that are manually powered. Self-propelled mowers enable you to mow your lawn effortlessly and fast.
Conclusion
Knowing the common issues associated with self-propelled mowers enables you to fix it yourself without professional help. There are cases that you may still need the help of experts, mainly if troubleshooting issues are not found in the manufacturer's manual. Nonetheless, having a quick knowledge of the know-how allows you to fix problems and enhance your lawn's curb appeal effortlessly.