When people hear or see the word furnace, it can almost be synonymous with the word warmth. There are a variety of ways to heat a home, such as wood-burning fireplaces, pellet stoves, electric space heaters, heat pumps, and boilers. Most of the homes throughout North America all rely on a furnace as the main source of heat. Homes have ductwork throughout them, and the way that a furnace works is by blowing hot air throughout those ducts and into each room of the home. This type of heating system can be generated by either natural gas, electricity or diesel. Having an efficient furnace is crucial to the overall comfort that you experience in your daily activities. Seeking the best furnace repair company to assist you in achieving that efficiency with your furnace is the first step in ensuring you'll live in a comfortable environment. If you want to prevent furnace breakages from occurring, then it is always preferable to get professional maintenance done so that it is in tip-top shape year-round.
Genadi Kahanovich, an owner of Smile HVAC Toronto says: "A furnace will typically last anywhere between 15 to 20 years before you start noticing that its age might be hindering its performance. Once your furnace does start to hit the 15-year mark of its life span, it's recommended to keep a close eye on it. If you've noticed your utility bills are higher than normal, the efficiency of the furnace might be the culprit to blame. Depending on the maintenance and age of a furnace, it might have to start running for longer periods of time to provide the same heat output as a brand-new furnace. If you are noticing your furnace making any off-sounding noises, then this is another indicator that there is something wrong or soon to be."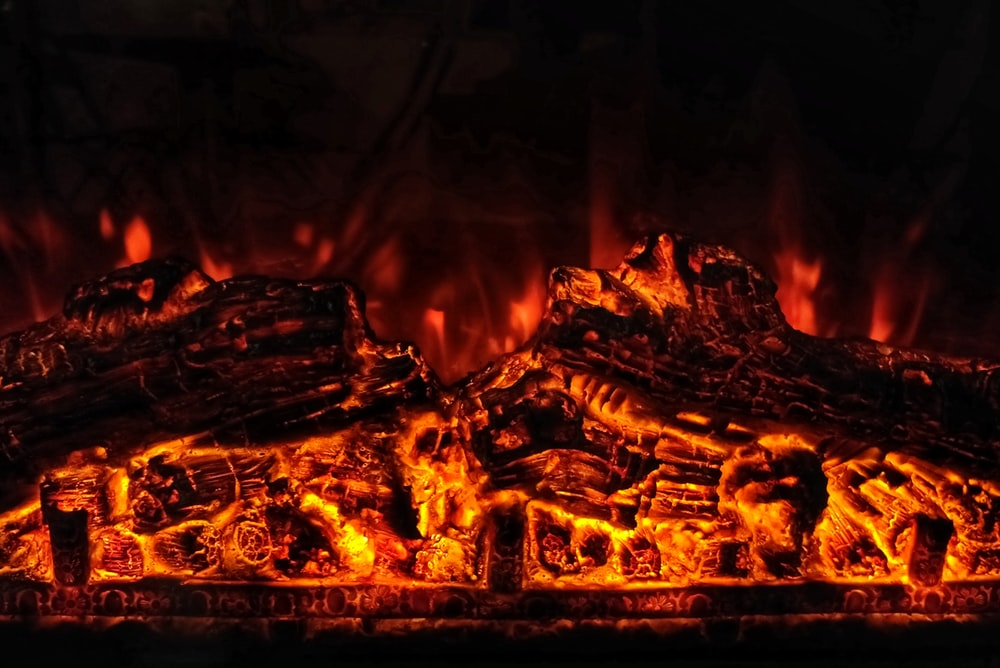 What Can a Home Owner Do to Improve Furnace Efficiency?
Fortunately, there are a number of things that can be done to improve the efficiency of your furnace before you completely decide to get it replaced. While these suggestions can be done by the homeowner themselves, it is best to leave the more technical things to the professionals.
Inspect and replace your furnace filter. The filter in your furnace is important in ensuring that it is blowing out clean air. If you are noticing any restrictions in the amount of air blowing through the ducts, then there could potentially be debris and dirt built up on the filter. Something as simple as this could put excess strain on your furnace, making it work harder than it should.
Consider using a thermostat that is programmable. Programmable thermostats are a useful way to lower utility bills and increase efficiency. Having your furnace work overtime while you're out of the house at work all day is wasteful, and manual thermostats don't allow you to create programs that adjust the furnace output while you are away. With a programmable thermostat, the temperatures can be adjusted without you even being home. If you want it to be nice and toasty by the time you get home, simply set a heating program that starts around 30 minutes before you think you'll be getting home. Constant manual thermostat adjustments will cause an increase in the energy being used, which means increased utility bills.
Schedule a professional to do annual furnace maintenance. Much in the same way that your car or truck requires oil changes and ongoing maintenance, furnaces also need annual tune-ups. If you forego getting annual furnace maintenance, its lifespan will drop dramatically in comparison to a furnace that receives proper professional maintenance. In the grand scheme of things, scheduling a professional to come to your home for annual furnace maintenance can actually be cheaper than your furnace breaking down and then being told you require a new furnace because of it not being maintained properly.
Consider sealing your air ducts. Ducts that are old and worn down can cause as much as 20% of a home's heat to escape by the time the heat produced by the furnace makes it into the home. Ensuring that your ductwork is sealed properly will ensure that less of the heat will be wasted. As a result, this will also cause lower energy bills because more heat will be getting into your home instead of just being wasted. For those that have a ceiling fan, it is wise to turn that on as well. This suggestion may sound redundant to some, but it is a wise decision to use it when the furnace is running. Hot air rises, so it's important to make sure that it all gets circulated efficiently throughout the home. Doing something as simple as this makes a lesser amount of heat to go a long way.
Consider installing new windows. If your furnace is brand new and you're still experiencing cold and drafty feelings throughout your home, there is the possibility that the problem might be in the windows. Ensure that your windows are also in peak condition by checking if they are foggy or if the weatherstripping needs repair. Having proper energy-efficient windows can lower your energy bills by up to 25 percent.
When the temperatures outside are bitter cold and you've just come home from a long day at work, the last thing you want is to walk into a cold and drafty living room. Contact a professional to get your annual furnace maintenance started so that you can fully enjoy a climate-controlled environment.