Did you know that epoxy floors usually last 10 to 20 years and sometimes even longer with the right maintenance? It is always a great idea to protect your garage floor to ensure that it does not crack and create a foundation problem in the future. One of the best ways to seal your floor is by using an epoxy coat.
Here are the top reasons that epoxy floor coating is a smart idea.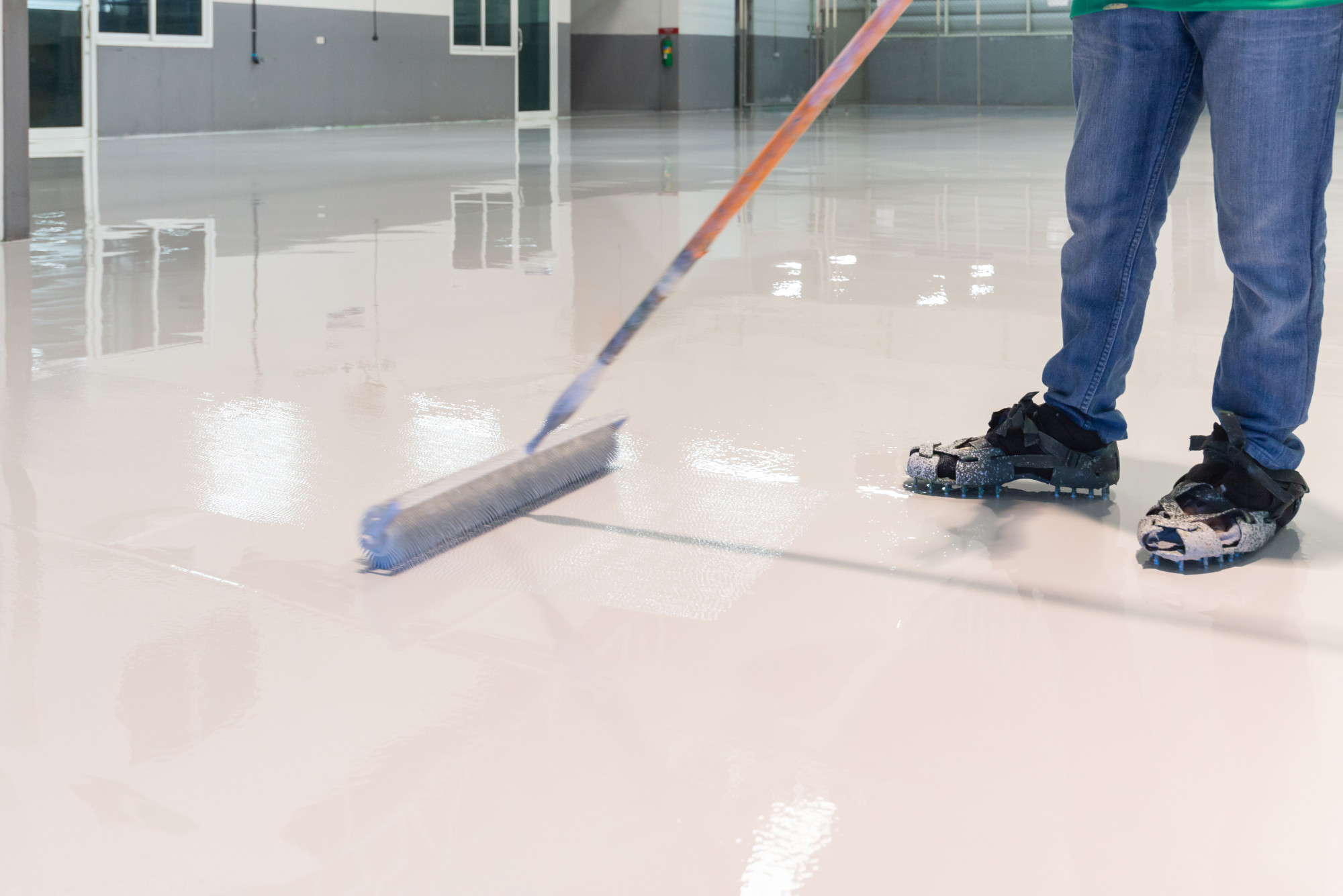 1. Seal and Protect
A major reason to seal your concrete with an epoxy coat is to protect your concrete floor from being attacked by salt corrosion during the winter months. Every time you drive your car in from a winter storm all of the snow and road salt will melt onto your concrete and it begins to attack it. This will cause the concrete to pit and crack.
2. Maintenance Is a Breeze
Another reason to apply epoxy is that it will make cleaning and maintaining it much easier. With an epoxy coating, all you need to clean the floor is a good ol' fashioned mop with water. Regularly cleaning it will help extend the life of the concrete floor and if you ever need to do a deeper cleaning you can add a regular floor detergent to the water for a little extra cleaning.
On top of having easy to clean concrete, you will also be able to keep your home cleaner. Bare concrete will bring up dust and will look dirty even after you sweep and mop it. The powdery chalk will get all over everything and will easily come inside your home when you walk on your bare garage floors.
3. Resale Value
If you have a reputable company such as Paul's Precision Painting LLC take care of your epoxy coating you can count on improving the resale value of your home. If you are planning on selling your home in the near future this is a cost-effective way to improve the value.
This is one of those upgrades that will offer you a good rate on your investment.
4. Health and Safety
Because concrete is a porous material it is a natural breeding ground for mold, mildew, and bacteria to grow. Concrete acts like a sponge and it will hold moisture that will allow mildew and mold to grow and spread like wildfire.
An epoxy coating will keep any mold from setting up shop and causing chaos on your concrete floor.
Ready to Apply an Epoxy Coat?
Now that you have our top reasons why you want to apply an epoxy coat to your concrete, you can make an informed decision whether to move forward with this project or not. Whether your concrete floor is in your garage, place of business, or living room an epoxy coat can revamp the entire space and make it durable for years to come.
Did our article help you out today? Please browse around the rest of our site for more helpful posts.