When it comes to house renovations, most homeowners pick up the bathroom as the first project. This small place is not only easy to renovate at lesser cost and time, but it also enhances the value of the home while adapting it to your current needs.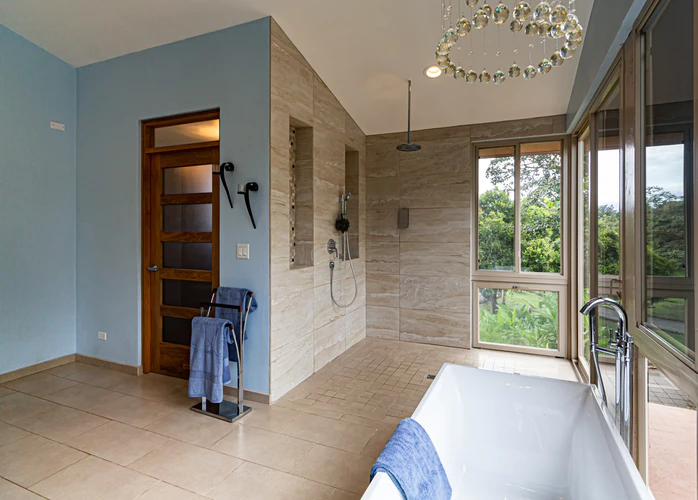 And renovation is the best time for innovation, too – use the following simple tips during your bathroom renovations at Newcastle and improve the functionality, storage, and comfort of this space.
Tips for Bathroom Renovations
Hide the Toilet Tank
Want to give a spacious look to your bathroom without breaking down any rooms? Go for a low-flow hidden tank toilet and hide the water storage container inside the wall. And low-flow toilets save water every time you flush. It's a smart option to upgrade your bathroom. These are apt for every type of bathroom, but they go best with the new and contemporary decors.
But, let's make you aware that maintenance of these types of tanks may be a challenge because of the absence of easy access to the tank. So, in case any inner workings are required, which is rare, you will need the help of experts.
Install a rain shower
The rain shower is becoming a trend, and many homeowners prefer it over the contemporary shower as it has a pacifying effect on the entire body. It offers a lighter water pressure and gives the impact of a downpour; thus, it creates a calming influence throughout the bathroom. Its coverage area is more and is also doesn't hit your face like your traditional shower.
Moreover, it also gives a classy look to your bathroom.
Build a dark statement wall
Painting is often considered as one of the significant parts of the renovation. It does not just help in pepping up the look of your bathroom, but it also has structural benefits. But, it can be costly too. So, why don't you opt to paint just one wall? Use a dark color on one wall and let it be the featured wall of your bathroom. It adds a mysterious, warm effect to the room. You can either paint or upgrade the tiles of one wall with any dark shade of your favorite color.
Change the shower floor tiles
This renovation might seem to be small, but it pretty impactful and can change the entire look of your bathroom.
Opt for small, textured shower tile, whose extra grouting will help to keep your feet from slipping even after the floor gets soapy and wet. You will get loads of styles and designs in ceramic and porcelain tiles, and it will fit with any décor. You can either go for a mix and match of different patterns and colors you can go for a more standard look.