There's no doubt that everyone who loves design and spends time building up their home décor has the desire to live in a beautiful space — a place that looks like it could be featured in a popular home improvement magazine. This is an ideal dream to have, but is it practical? Getting featured on a publication, maybe not, but living in your dream home in a well-designed space is definitely possible!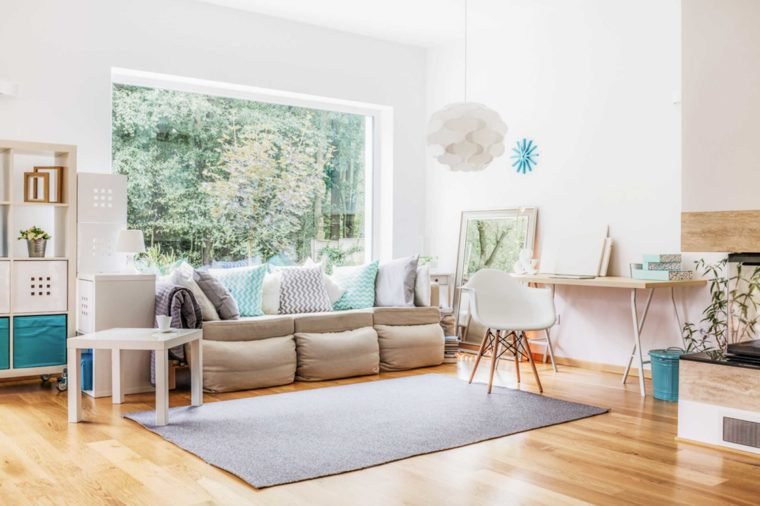 This is the moment where things may start to become a bit tricky. How do you create that trendy look in your home's spaces? Do you just keep buying items in hopes that your vision will fall into place? And where do you get the money to make it all happen? Here are 7 amazing tricks and tips that will help you get the most out of your home décor.
#1 Paint and Color
This is probably the most obvious upgrade you can do that will make the greatest difference to your home. It is also one of the most difficult decisions to make, especially when the remaining décor will have to mesh well with the color palette you choose. Nonetheless, if you're after pure style, there are particular colors that instantly add glamor to your home. You can choose between soft, understated or bold, dramatic hues depending on your color personality or preference. For an added bonus, you can consider printing custom home décor items yourself so that you can be sure that it'll match the final color you have chosen for your space.
#2 Avoid Choosing Décor Items Simply Based on Color
Many people have the tendency to pick up a picture frame or vase just for the color. Although matching your general color scheme is okay, be sure you truly love the item. There's no need to buy an item and later find out that you don't even have any use for it.
#3 Change your Furniture Arrangement
This is one of the cheapest and fun things to do. In fact, it's totally free! Try to move your furniture occasionally to achieve a completely different living room, bedroom, or common area. You'll be so surprised by the change, that you might even feel like you're living in a new home. Best part is, you won't be creating a hole in your pocket.
#4 Look for More Inspiration Elsewhere
Don't just rely on your sense of style when decorating your home. Try to find inspiration from magazines and online and see how different items can be placed on a table or shelf to achieve the look you're going for. This will also help when you're out shopping for décor items.
#5 Pillows for Comfort and Elegance
Pillows can serve two purposes in your home. First, if you choose the right ones, they can really boost the elegance factor. Secondly, they provide guests with additional comfort on the couch as well as a cozy, layered feel for your rooms. If you're choosing them for comfort, go for soft ones that are large enough to rest on.
#6 Use Odd Numbers to Decorate
Using odd numbers in decorating is quite common in décor improvement circles. Try to use sets of three. For instance, three books, three vases, three pillows or even three random items placed together. You can use this along with the rule of thirds, which is very common in photography. Instead of simply placing objects at the center of a shelf, line them so they rest in the right or left third of the space or area.
#7 Keep it Simple
Avoid the temptation to overwhelm your home or yourself when decorating. It may be better if you buy one item at a time if you plan to build up the space. However, if you intend to buy décor or a whole room at once, you can be sure matching will work perfectly. Keep your efforts fresh and light to ensure your décor is simple and balanced.
Achieving a high-end looking home can be challenging, especially if you are working with a tight budget. But it doesn't have to be expensive. Use your imagination and creativity to make the best use of what you already have. You might be surprised that what you have to work with is perhaps already too much, and you may end up needing less. As the saying goes — less is more!