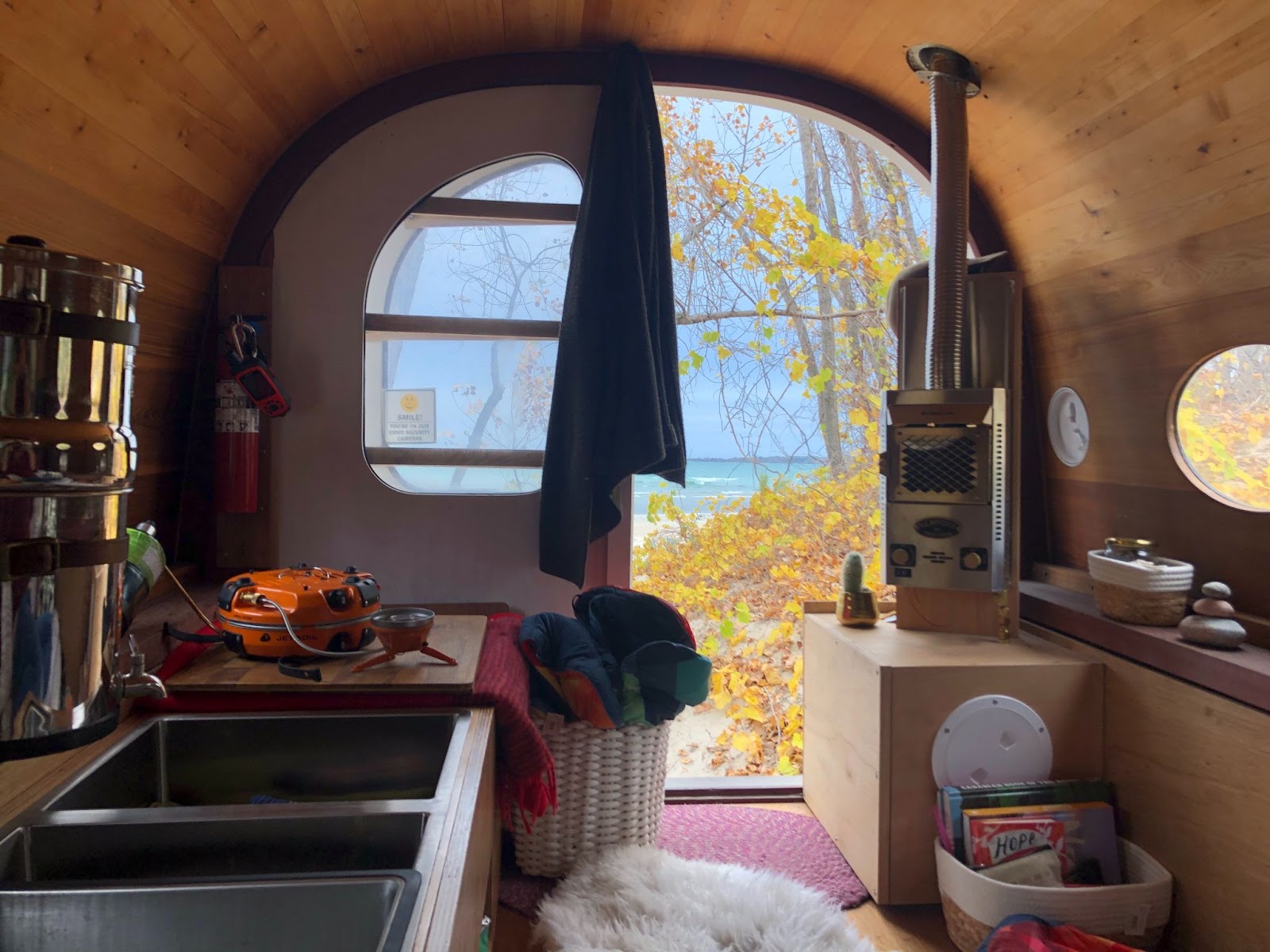 Living in big or small houses is now a thing of the past. Thanks to the myriad tiny house design ideas, settling in a small house has become more than a trend. It has transformed into a lifestyle for minimalists, travelers, and DIY home improvement aficionados. Whether you live in a tiny house or a big modern house, you can always transform it into something fabulous with the correct interior designs. It doesn't matter how large or small your house's space is; what really matters is if everything reflects your personality and makes the tiny room feel welcoming and comfortable.
The demand for tiny homes is increasing, which is beginning to drive the prices up. If you are in a rush to sell a house so that you can switch to this alternative lifestyle, start as soon as possible. Here, we will outline several incredible designs for your next tiny house. Read on to discover the best designs that will speak to your taste, style, and precise brand with modern-rustic décor capabilities in 2021. Here we go!
Come Up with Innovative Storage Ideas
Limited space is the most common challenge in a tiny house. Keeping the living area stylish while finding a place for everything can be difficult. This is why hanging or hidden storage solutions are ideal in tiny homes.
You can always create extra storage space under your table with drawers, under your bed, or in the cabinet. Besides, you can come up with your own beautiful décor DIY designs to create some extra space while hanging on the ceiling. More importantly, coming up with innovative storage ideas and designs can help to add more beauty and vigor to your house.
Invest in a Tiny House on Wheels
Most of the people who opt for tiny houses are after flexibility and alternative adventurous lifestyles. So, if you are in this category, take your flexibility to the next level by going for a tiny house on wheels. This can help you to design your house once and for all. Besides, small houses on wheels offer mobility and flexibility and more financial flexibility than conventional stationary houses.
Minimalist House Kitchens
Minimalist kitchen design is the best way to simplify and de-clutter your living space as well as the headspace. From simple and sleek hardware to modern appliances and cabinets to monochrome color schemes, a minimalist kitchen features new trends that are meant to maximize your comfort. This type of kitchen design is ideal for all types of houses, but it's best suited for tiny houses. Remember, a clean and sleek look can make your small house appear larger and less cluttered.
Well-Placed Skylights
Without good lighting, tiny spaces can appear claustrophobic and dark. Fixing one or more skylights will make the loft feel airy with more lights. Skylights are also excellent for stargazing. And if you fancy birdwatching, some side windows can also offer a clear view from the bedroom.
There you have the top four innovative ideas and designs to increase your tiny house's aesthetics and spaciousness in 2021. You can try one, two, or even all of them. Equally important, you can always DIY other techniques to help you liven up the overall space with personal touches. Overall, make sure that whatever you do transforms your tiny house's design into a dream house.