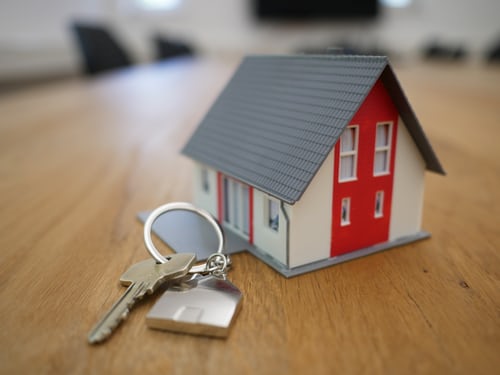 There are a number of reasons why you might need to sell your home in Phoenix. Perhaps you need to relocate to another city for a new job, or have decided to upgrade your property and require the equity from your old home to make a down payment. Whatever your reason, this article will give you some tips on how you can sell your house as quickly as possible.
Clean and Declutter
Potential buyers will have opinions as soon as they step through the front door. To give them the best impression possible, make sure your home is clean and tidy from the beginning.
Decluttering is the perfect opportunity to discard items you haven't used in years, making your move easier. Messy rooms and cluttered corridors are not only visually unappealing, but they also make viewings clumsy and off-putting. Make sure closets are well-organized and items are neatly stored, as buyers will want to see how much storage space is available.
Consider hiring professional cleaners to undertake a deep clean of every room in the house, which will include a thorough cleaning of all doors, cabinets, side panels, and window ledges.
Curb Appeal
When making your home look as inviting as possible, remember not to neglect the outside. This is the first glimpse potential buyers will have of your home, so it needs to be a great one.
Make sure the lawn is freshly mowed and any trees and bushes have been neatly trimmed. Consider planting some flowers to give a pop of color to your dwellings and make sure all weeds have been removed. These small touches will go a long way in ensuring your home looks at its best.
Hire a Photographer
A selection of photographs showcasing your home's best features can be invaluable in attracting potential buyers, and ultimately, securing a sale.
It is important to have the best photos of your home appear in your listing. Hiring a professional photographer can increase the chances of your property selling faster, as it can mean the difference between someone arranging a viewing or skipping past your listing to view another property.
Handle Quick Repairs
Survey your house thoroughly to check which items are in need of repair and can be fixed easily. This could include tightening leaky faucets, removing stains on walls and carpets, or replacing broken tiles in the bathroom. Tend to these items yourself, or hire a handyman to fix them for you if necessary.
Home Staging
If you need to sell with short notice and do not have the time to update your furniture, consider hiring the services of a staging company that can help to showcase your home and present it in the best light possible.
Buyers will decide whether they like your home or not within the first few minutes of entering. Staging will give your home the best impression it can, which is important when there are several properties on the market in your neighborhood.
These five tips will prepare your home for potential buyers and for a quick sale. For more guidance, check out these tips for how to sell my house in Phoenix, AZ.