When it comes to flooring, hardwood is one of the most popular and long-lasting options. It suits many different architectural design types and locations, works well for busy families with kids and pets, and goes nicely with a wide variety of décor styles.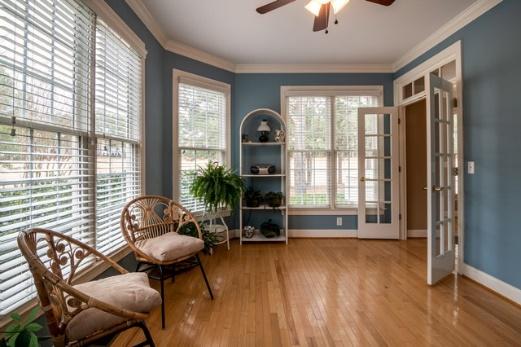 However, to ensure your floors stay in good shape and look their best for years, you must take care of them properly. After all, floors get much daily traffic and have to put up with issues like spills, scuffs, and various mishaps over a year. There are some key things you can do to clean and maintain the hardwood flooring in your home today.
Mop Up Spills
To stop floors from getting damaged, mop up spills as soon as they happen. Wood doesn't like a lot of moisture, so you don't want water or other liquids lying on it for long. The wood can swell or shrink, and you can get issues such as cupping, splitting, and gapping if it gets too wet. As such, use a dry or slightly damp cloth to wipe up any spills as they occur. Never use a wet or steam mop, though, as these add more moisture.
Avoid Scratches
You also need to do what you can to avoid getting your hardwood floors scratched. Scratches are hard to stop altogether, but you can take steps to prevent and limit them. To keep surfaces in good condition, remove footwear before walking on them. In particular, never wear spiked heels or shoes with damaged heels, as they can dent the wooden surface.
Also, if you have pets in the home, particularly dogs, keep their nails trimmed. When they're clipped short, they can't do too much damage.
Use Furniture Pads
Scratches also often happen on wooden floors because people drag furniture across them. Maintain the beauty of your flooring by taking care whenever you need to relocate, remove, or add pieces of heavy furniture to rooms with hardwood floors. Instead of sliding items across the floor, pick them up and place them back down in the required spots.
It's wise, too, to add another layer of protection by using furniture pads on the bottom of your tables, sofas, chairs, and other pieces. These stick-on felt protectors are inexpensive to buy and easy to pop on but do a fine job of ensuring that furniture legs don't scuff and scratch floors. They're especially necessary on the bottom of your dining room chairs or other goods you move around often. Replace these protectors at least twice a year to ensure they keep doing their job.
Clean Well and Often
It's also vital to take care of your hardwood floors by cleaning them well and often. When it comes to how to clean hardwood floors the right way, follow a few essential tips. For example, clean floors routinely, particularly in high-traffic areas such as the kitchen and living and dining rooms. It pays to sweep or dust daily so debris can't settle into the grain and between floorboards. If you have furry four-legged friends in your home who shed, such as dogs and cats, focus on this job even more.
Vacuum your flooring and mop weekly, too. Less-trafficked areas can be mopped fortnightly or monthly, though, as required. Always use only a damp mop rather than a soaking wet one to minimize moisture. As mentioned above, you shouldn't let water sit on floors, so work in one small area at a time. Dry the floors off with a clean cloth or dry mop when you're finished.
Furthermore, when cleaning, steer clear of furniture sprays, oils, and waxes. These leave residue, make the floors too slippery and can make recoating difficult.
Refinish Floors Every Few Years
To help maintain floors and keep them looking good, refinish them every few years. Do this when they start to look a little dull and lackluster. The timing varies according to how much use the floors get and how you and your family treat them on a daily basis.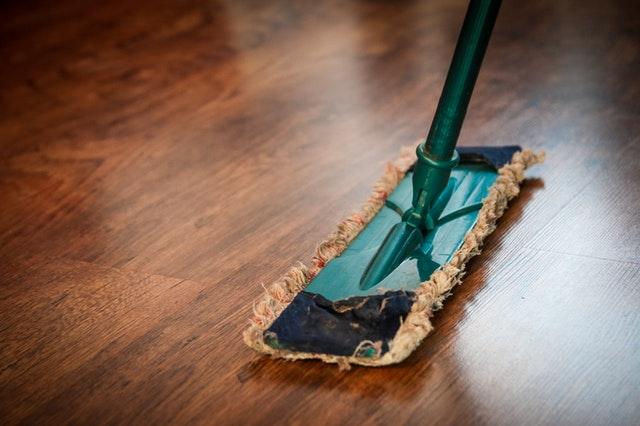 A clear coating protects wooden floors, but this coat eventually becomes scuffed and dull. Recoat the floors with a new layer of special hardwood floor finish (generally a polyurethane substance) to get rid of marks and bring the floor back to its shiny best again.
Wooden floors take a little time, effort, and consistency over the years to maintain and care for, but by doing this work, you'll always have flooring that looks great, and that lasts for the long term.