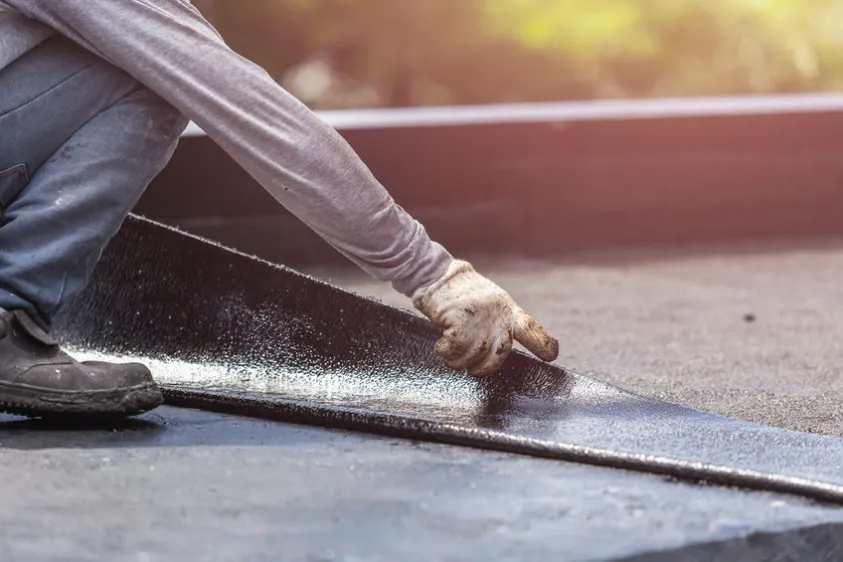 Knowing how many layers of roofing are ok can be a tough decision to make in your next roofing project. Roofing over an existing roof is known as overlay or reroofing. It is a process where roofers install a new roof over your current one.
Qualified Lubbock roofing providers believe that the more layers a roof has, the better the protection your house will have. However, the number of layers added to a rooftop often ranges from two to three, depending on the type of roof materials used.
This article explains whether it is ok to fit more than one layer when roofing your house.
Learn more!
What Are the Factors That Determine the Number of Layers on Your Roof?
Various factors determine the number of layers your roof should have. Some of them include the following.
Structural Soundness
The structural fitness of the building you intend to work on is an essential factor to consider. For example, having more than one layer of shingles adds more weight to the structure. Therefore, if your current roof is in bad shape, adding an extra layer may not be an ideal choice.
Local Building Codes
It is essential to check the building codes around your area before you decide to add an extra layer over your roof. Some zones may allow only one layer depending on climate and weather. Also, the building codes frequently change, making it crucial to know what the current regulations allow.
Advantages of Adding an Extra Layer Over Your Current Roof
More than one layer over your roof comes with various merits. Here are some of them.
Convenience
In an ideal situation, not having to remove the old roofing materials is convenient for the roofer. In addition, it needs minor cleanup as no tear-off is necessary. An extra layer is also helpful to the house owner since there is little risk of damage to landscaping or flowers. Also, there are fewer threats around the house from roofing debris.
Cost-Effective
Adding a roof layer over an existing one comes with more cost benefits than replacing the whole roof with a new one. You will likely not face disposal or cleanup costs. All you have to do is nail the additional roof layer over the existing one.
Time Factor
Adding an extra layer requires zero tear-off. As a result, a roofer gets through the installation process much quicker, provided no active leaks or necessary repairs.
Equal Quality
Shingle makers honor the warranty whether using their products for a new roof or a reroof. Suppose the job is well done. The old roof cushions the new one with the new shingles set flat over the prevailing shingles. The old layer acts as a secondary block should wind, or water ever breaks through the new shingles.
Reasons Why You Should Not Add Extra Layer Over Your Roof
Having more than one layer over your roof can be beneficial. However, various demerits come along with having more than one layer on your top. Here are some of the disadvantages of a roof with more than one layer.
Short Roof Lifespan
An extra layer traps heat resulting in the decomposition of both roof layers. As a result, you will replace your roof sooner than you predicted. Also, an additional layer can lessen your roof life by up to forty percent.
Another problem is that when your roof has more than one layer, it can add more weight to your roof structure. Snow and rain add even more weight hence leading to damage to your original roof and house structure.
Unattractive look
Roofing materials on a flat surface look great. But when you add new shingles on top of existing ones, you will notice strange flaws or bumps appearing through your new roof.
Poor Inspection Report
A house with more than one layer often gets bad reports during inspections. That can reduce your home's value and make it tricky if you plan to sell the house.
If you plan to add an extra layer to your roof before putting it up for sale, consult a home assessor or real estate agent to give you choices that will not affect your house's value.
Future Roof Repairs
If your roof leaks, fixing more than one layer becomes a nightmare since it becomes hard to detect the leaking point. Also, you will need to install both layers back after repairs. Installing one layer back leaves your roof with a hollow. That can cause sitting water in the repaired area, causing surplus leaks.
The Heat Factor
Various roofing materials absorb heat from the sun. By adding a second or third layer, you now have more layers that are regularly absorbing heat. Unfortunately, that could cause both shingle layers to weaken than it would be on one layer over the roof.
So, Is Having More Than One Layer Over Your Roof a Good Idea?
There are many cons to getting more than one layer installed onto your roof. Always consult your roofing contractor to ensure that the whole thing is right to maximize your roof's lifespan.
Why You Should Plan to Have More Than One Layer Over Your Roof
Any homeowner has to maintain a roof. Most roof maintenance jobs are fast and minor. However, it is vital to make hasty repairs to avoid getting burdened with costly and time-consuming maintenance. Some of the issues you should note and reach out to your roofer include the following.
Cracked or worn rubber flashing boots
A spoiled or missing chimney cap
Missing or ruined shingles
Missing granules on shingles
Outflows or surplus moisture in the attic
Damaged and ineffective gutters
Broken caulk or rust spots on the flashing
Buckling, curling, or blistering shingles
Final Words
Reroofing is an excellent option if you don't need a complete roof replacement. Unlike roof replacement, having more than one layer over your roof doesn't require tear-off, meaning less time and cost for the project. However, always consult a roofing expert to assess and give an exact estimate and the best options that will work for you.