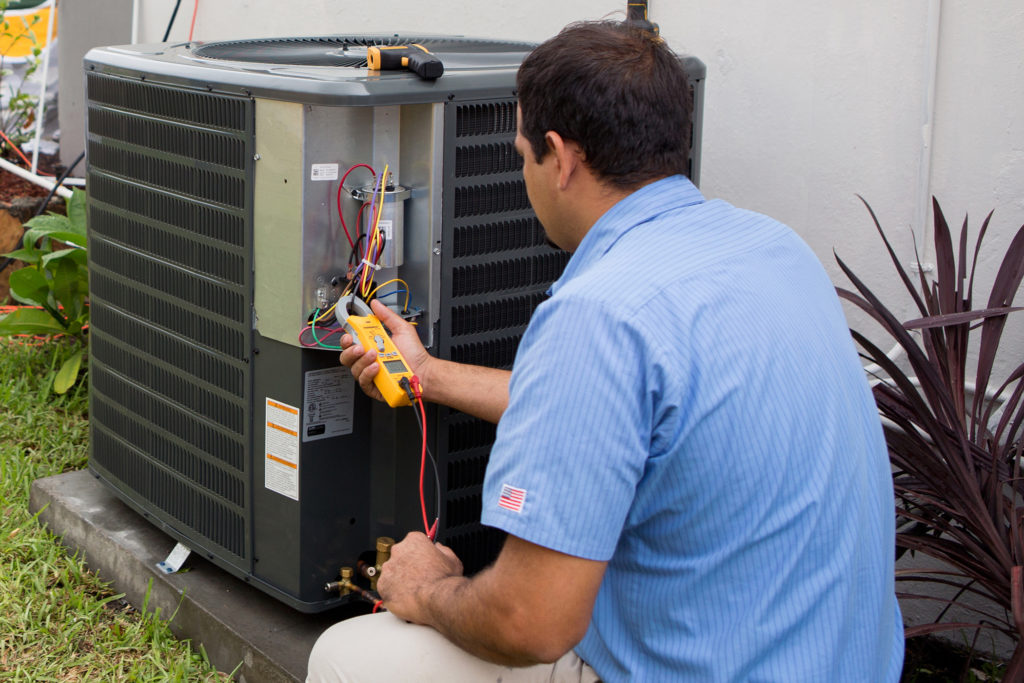 Installing a furnace can be daunting, especially if you're tackling it yourself. It's a process that requires expert knowledge and benefits greatly from industry experience. That's why in most cases, complicated HVAC installations like furnaces and ACs are best left to professionals.
But how long does it take for an Avondale tech to get the job done? This article will look at all the factors that can affect the process to give an overview of how long it takes for a local Avondale technician to install it. So, keep reading the article to know if you should upgrade your heating with Autumn Air.
How long does it take for an Avondale tech to install a furnace?
The time it takes for an Avondale Tech to install a furnace will vary depending on various factors such as the type of furnace, the installation's complexity, and the technician's expertise.
On average, a basic furnace installation by an Avondale technician can take anywhere between 4 to 8 hours. This duration can increase if the furnace is more complex or requires additional wiring or venting.
In some cases, it may also take longer if any problems need to be resolved before the furnace installation can be completed. An experienced Avondale Tech will provide a more accurate estimate of the installation time once they have assessed the furnace and the installation site.
Factors affecting the time it takes to install a furnace
While you can totally rely on a trusted technician to install a new furnace, you must understand that it is a complex job and may take more time than you anticipate. While numerous factors can influence the duration of the job, the following are the most prominent ones:
Size and capacity of the furnace
It is imperative to understand that not all furnaces are built the same. The size and capacity of a furnace can vary significantly, which in turn requires different installation times. Generally, larger furnaces with additional components, such as ductwork, will take longer to install than smaller ones.
For example, suppose you decide to opt for a more oversized furnace. In that case, you might need additional tools and supplies, such as extra ductwork or electrical wiring, to ensure that the furnace works correctly. Ultimately, the choice of furnace comes down to the needs and preferences of the customer. A qualified technician can help you determine which size best suits your needs and how long it would take to install it.
Type of furnace
The type of furnace you choose will also affect the time it takes to install. Generally, electric furnaces take approximately two hours longer to install than gas furnaces.
However, installation time should not be the only factor considered when making your choice. It is important to select a furnace that best suits your home and needs, as this will ensure optimal performance and energy efficiency.
Size of the home
The size of the house plays an integral role in determining the time it takes to install a furnace. Larger homes require more time for installation due to additional space and the complexity of the process. Smaller homes, however, can usually be completed more quickly. It is essential to consider the size of the house when calculating the time required for furnace installation.
Moreover, it is also vital to ensure that the correct size furnace is being installed for your home. A too-small unit will not provide sufficient heating, while a too-big unit will cost extra power and may lack efficiency. Without the proper knowledge, it can be difficult to make an informed decision. This is why consulting a professional is highly recommended when installing a furnace in any size home.
Insulation
The insulation of the area where the furnace is to be installed greatly influences the time it takes to install it. The degree and type of insulating material used in the room will determine how quickly the furnace can be put in place. If insulation is inadequate, more time will be required to ensure the installation is done correctly and safely.
Moreover, the temperature outside plays an important role when installing a furnace. It might add more time to the overall process. In colder climates, additional steps may need to be taken to ensure that the furnace is properly insulated before it is installed.
System efficiency
The system efficiency of a furnace installation is an important factor to consider when deciding how long the process should take. A higher efficiency rating furnace will generally require less installation time than a furnace with a lower rating.
How can you quicken the installation process?
When it comes to furnace installation, it is important to ensure that the process goes smoothly and efficiently. It is best to leave the job to professional HVAC experts to quicken the installation process.
Hiring a professional HVAC technician can make this furnace installation process much simpler and quicker.
These technicians are highly trained and knowledgeable in all aspects of HVAC systems.
Not only can they provide expert advice on the installation process, but they can also help diagnose any potential problems or issues that might arise during the installation.
Furthermore, a professional HVAC technician will have access to specialized tools and equipment necessary for a furnace's safe and proper installation. It ensures that the furnace is installed correctly and safely for future use.
Additionally, these technicians are often available for regular maintenance afterward, ensuring that your furnace continues to run smoothly.
These technicians are highly experienced in furnace installation and can ensure that you have a properly functioning system. They understand these systems' complexities and can ensure that your furnace is up and running in no time. With their help, you can know that your furnace is in good hands and will be working correctly for years to come.
Overall, hiring a professional HVAC technician for your furnace installation needs is an excellent investment that will pay off in
Endnote
Now that you know how long it may take for an Avondale technician to install a furnace, you can suitably plan for an installation with enough time on your hands. Moreover, with proper knowledge and understanding of the job, you can also determine if the technicians are doing it right or not.