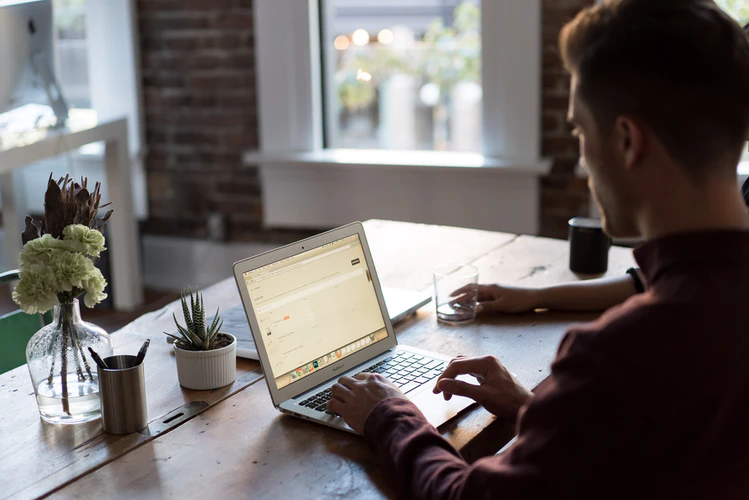 2021 is right around the corner, and the smell of a fresh start is only days away! What are your plans this 2021? Do you have any new year's resolutions? Are you planning to make massive changes to your lifestyle? Or you'll continue doing what worked for you in the past year? Whatever your plans are, the new year will surely be a good start for all of us.
Speaking of a good start, did you know that a home-based business is a thing now? That's right! The pandemic brought a massive change in how we do business nowadays. That's why home-based businesses have become a trend. And one main benefit of it is your health safety.
Imagine doing business while in the comfort of your own home! Curious enough? Well, below are some of the things you should know about how to start your business ventures right at home. Read them below.
Separate Your Business Time and Home Time
When starting your home-based business, make sure that you are prepared to divide and separate your "business time" and your "home time." Why? It's essential to set boundaries because you don't want the two to intertwine. It will stress you out more and undeniably lead to fatigue and burnout, and as a startup entrepreneur, you don't want that to happen.
That's why time management is your greatest weapon when starting a home-based business. Time management allows you to plan and organize your job to accomplish more meaningful tasks in a lesser amount of time. In this way, you'll be efficient both at your business and your home responsibilities. Practice your time management skills now for better performance later.
Learn The Basics Of Utilizing Business Software
When starting your business in today's modern time, the online world is your best friend. Almost all potential customers are on the internet nowadays, and as a young business person, you need to take advantage of this fact. Utilizing business software to boost your overall business presence is a must, and we know the right software for you.
If you want to have a mighty companion that will keep your business running smoothly and worry-free, then start utilizing Weave. It helps you modernize your business interaction and get you closer to your customers. Indeed, this software is a friend to all entrepreneurs, young or adult. Try it now!
Know What Type Of Business Suits You
Investing in what you're good at is perhaps the best way to start a home-based business. So, the question now is, what are you good at? If you're having difficulty answering the question, don't worry because we got you covered. Below are some home-based business ideas that might suit you.
Online Selling. One way to maximize the e-commerce trend is by selling products online. As long as you have confidence in yourself, then this business is for you.
Web Development. In today's modern world, the internet is the rockstar, and other businesses are yet to develop their online presence. So, if you have a skill in web development, then go for it.
Personal Trainer. Who would think that workouts can be done at home? If you are into physical fitness, then being a home-based personal trainer is for you.
Graphic Designer. Maximize your time spent online by being a graphic designer! You can also hone your designing skills even more by attending related webinars.
Voice-Over Artist. Invest in your voice now and become a sought after voice-over artist! Enroll at voice-over workshops to further establish your brand in the industry.
Online Tutoring. As schools are leaning towards online classes, online tutoring is booming nowadays. If you're passionate about teaching, then this is the way to go. You can also start providing bookkeeping services with the help of Microsoft Access Cloud. Learn more about it from DaaS Providers.
A Little Sacrifice Now Will Pay Off Later
Starting a home-based business is not always glitz and glamour. Often, challenges and a lot of sacrifices will come your way. How you handle drawbacks and rise above them will undeniably build your business character and, ultimately, your brand. Don't think of challenges and sacrifices as an endgame; rather, as a test that you can ace.
Also, your sacrifices now will undoubtedly pay off in the long run, especially if you'll learn something from that experience. Use it as a tool that you can use to overcome other hurdles to your business. Indeed, a home-based business requires a great deal of sacrifice, but as long as you refuse to quit, then your sacrifice will turn into success.
Consistency Is Key
As someone who is starting their home-based business, consistency is one thing that you should never overlook. Be consistent on how you promote your business, how you interact with customers, how you maintain transparency and professionalism, how you deal with criticisms, and how you deal with competitors. Consistency is key to a thriving home-based business.
Takeaway
The new year indeed gives us a sense of hope and pride that whatever we put our hearts into, a prosperous year will come our way. As a striving home-based entrepreneur, don't forget to keep in mind the tips above as your business' stepping stone. Remember that a successful home-based business always starts with a first big step.