You've heard about the benefits of tankless toilets and are thinking about maybe trying one out? You're not alone. A lot of people have become interested in this fixture. The toilet is the one place you're always alone and it's important to have the best experience possible. Make every moment count! So should you get a tankless toilet? This article will explain everything about them so you can make an informed decision.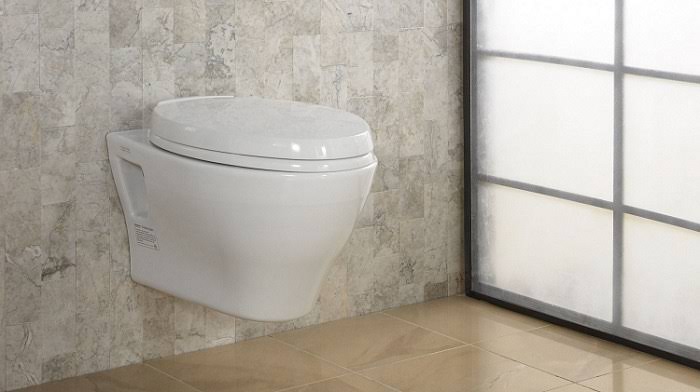 How do Tank vs. Tankless Toilets Work?
The standard toilet has a tank. Gravity moves the water from the tank after you flush and a valve opens. More modern toilet flushing systems do not include a tank. However, they function just as well as the old ones. They eliminate the bowl, making the unit more compact.
Tankless toilets use pipe water to make flushing possible. They use an electric pump to power the flush instead of atmospheric pressure and gravity. Some tankless toilets use the pressure of water stored in the storage tank supplying the building with water. These pumpless flushing systems need 1-inch pipes to function correctly.
The tankless toilet has a valve that makes it possible for a preset amount of water to enter the bowl when you flush. This prevents the bowl from overflowing. Waste is drained the standard way once the flushing water reaches the bowl. The basic principle of making sure water comes in one burst to create a strong flow makes sure that the waste moves out of the siphon system, just as with traditional toilets.
Some people find a half-inch pipe will work just as well as a one inch one for the tankless toilet to work properly. This does matter because the water being delivered to eliminate the waste through the siphon system must be of a specific volume. Moreover, this needs to happen within a certain period. If it doesn't, the flow won't be strong enough to create a sucking effect. As a result, the waste won't be drawn out into the siphon at the bottom of the bowl. You'll need to flush repeatedly to clear the bowl without that sucking effect. It seems like both sizes work correctly to deliver an adequate amount of water to rinse the bowl. Many of Wall-mounted toilets are also tankless.
Benefits of Tankless Toilets
Tankless toilets do not leak, making them more environmentally friendly. With most models, the pipe supplying the water is installed under the floor or inside the wall. Toilets with tanks are always bigger than tankless toilets, parking a sizable tank behind the toilet bowl. They will enable you to customize the toilet without this being at the expense of functionality.
Tankless flushing systems work faster than traditional ones because they take a short time to refill. This really counts if you share your home with lots of people who are always waiting to use the toilet.
Tank toilets and tankless toilets have the same design today because manufacturers are obligated to produce toilets using 1.6 gallons per flush by law. Older toilet designs used a lot more water to flush – between 3 and 1/2 gallons to 7 gallons to be exact.
Downsides of Tankless Toilets
Of course, these toilets are not without their downsides. If you need to repair a tankless toilet, you will need to hire a professional plumber. You can't fix it yourself because the pipes are hidden under the floor or in the walls. The electric pump is hidden too. There is almost no chance of repairing it by relying on your DIY skills alone.
When the power goes out, you can't flush the toilet. This is because most tankless toilets installed at home work on electric power.
Tankless toilets are more expensive because the design is more complex. This incurs an added cost. The design requires an electric pump if the toilet is on a residential premise. Most homes are not equipped with a giant storage tank that can provide enough flushing power.
Should you Get One?
So, should you get a tankless toilet or replace your current tank toilet with a tankless one? In the process of having one installed, you could damage the pipes and have to redo the plumbing. This will cost you extra. However, the added space is a benefit not to be overlooked. Tankless toilets need pipes that are stronger and bigger to withstand the high flushing pressure exerted by the pumps. It is probably best to leave tank toilets or replace defunct ones with traditional toilets if these were installed in an old building.
If you are building a new home or your plumbing is able to support a tankless model, go for it. But consider your electric power supply. It is of paramount importance that it be reliable.
If you live in an area where power outages are common, a tankless toilet will not serve you well. If they aren't, it's worth considering. Tankless toilets require very little maintenance going forward and enable you to manage bathroom space a whole lot better. You will never have leaks, which are a fact of life with tank toilets. If outages are common in your area, but there is a backup generator that powers the whole building, then you could get one. Refrain from it if this isn't the case and your building is high traffic.
Last but certainly not least, there is the cost to consider. Tankless toilets really do cost a lot to install. More specifically, the cost ranges from a minimum of $1000 to as much as $5000! On the plus side, they are easy on the eyes and will serve you well if you have a small bathroom or you're getting one for a public restroom.
Final Thoughts
In general, we can conclude that tankless toilets are perfect if the home or building has pipes that can handle high pressure and you have a reliable supply of electric power. Your pipes have to be at least equal to half an inch in size. Such properties are perfect for the tankless toilet. If the pipes cannot handle the pressure you may want to look intobidet attachment.
Hey, Just one more thing, We're actively looking for expert to contribute to home renovation "write for us", If you're Interested, Please contact us!