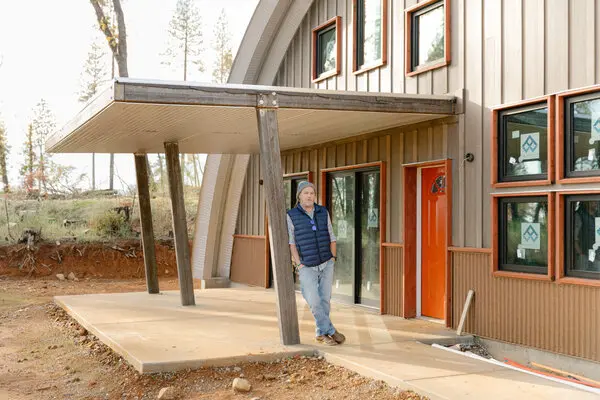 In the face of increasingly unpredictable weather patterns and natural disasters, the idea of disaster-proofing your home has shifted from a cautious measure to an absolute necessity. It's not just about securing your investment; it's about ensuring the safety and comfort of your family in uncertain times. Here, we'll explore key renovations and upgrades that can fortify your home against various threats, with a special focus on guarding against water damage.
1. Strengthen Your Foundations
Strong foundations are the bedrock of a disaster-resistant home. Start by inspecting your home's foundation for any cracks or weaknesses. Consider retrofitting your home with base isolators or shear walls in regions prone to earthquakes, which can absorb seismic shocks. Raising your house on stilts or piers can be a lifesaver for homes in flood-prone areas, keeping the living areas above potential floodwaters. You can hire people to check on your house to ensure everything is firm.
2. Reinforce Your Roof
Your roof is your first line of defense against the elements. Upgrading to impact-resistant roofing materials, such as metal or specially designed shingles, can prevent damage from hail or debris during a storm. Ensure that your roof structure is securely attached to the walls, and consider adding hurricane straps if you live in a wind-prone area.
3. Fortify Windows and Doors
Windows and doors are vulnerable points during high winds and storms. Installing storm shutters or impact-resistant windows can prevent breakage and protect against flying debris. Reinforced, heavy-duty doors with quality locks can also withstand high winds and deter break-ins during chaotic times.
4. Secure Outdoor Areas
Secure or anchor outdoor structures like sheds, pergolas, or gazebos. Keep trees and branches trimmed to prevent them from falling on your house during storms. Secure outdoor furniture and other items that could become projectiles in high winds.
5. Water-proofing to Prevent Water Damage
One of the most devastating aftermaths of a disaster can be water damage. Protecting your home from this is multi-faceted. Start with the basics: ensure good drainage around your home. Slope the ground away from your foundation, and keep gutters and downspouts clear to direct water away effectively.
Consider installing a sump pump in your basement or crawl space in areas prone to heavy rain or flooding. Waterproof your basement walls and floors with sealants, and consider installing backflow valves in your plumbing system to prevent sewage backup during floods.
6. Electrical and Plumbing Updates
Updating your home's electrical and plumbing systems can prevent disasters from occurring. Replace old wiring and ensure your electrical system is up to code. Installing a generator can keep critical systems running in areas with frequent power outages. Regular maintenance and plumbing inspections can prevent leaks and bursts that lead to significant water damage.
7. Fire Prevention and Mitigation
Incorporate fire-resistant materials in your home's construction, especially if you live in areas prone to wildfires. Installing fire-resistant siding, using fire-retardant roofing materials, and creating a defensible space around your home can significantly reduce fire risks. Ensure you have working smoke detectors and fire extinguishers on each floor.
8. Invest in Smart Home Technology
Smart home technology can provide real-time alerts and enable you to monitor your home remotely. Systems like water leak detectors, security cameras, and automated shut-off valves can help you respond quickly to potential disasters, even when you're away.
9. Emergency Preparedness
Finally, while physical renovations are crucial, so is having a plan. Keep an emergency kit with essential supplies, and ensure all family members know what to do in various disaster scenarios.
Conclusion
Disaster-proofing your home requires a thoughtful approach, addressing everything from structural integrity to smart technology. While no home can be entirely immune to disasters, these renovations significantly increase your home's resilience. By taking proactive steps today, you can protect your home and family from future calamities, ensuring peace of mind in a world where the only certainty is uncertainty. Remember, the cost of prevention is often far less than the cost of repair and recovery. So, start planning your home's disaster-proofing journey today, and be prepared for whatever tomorrow might bring.