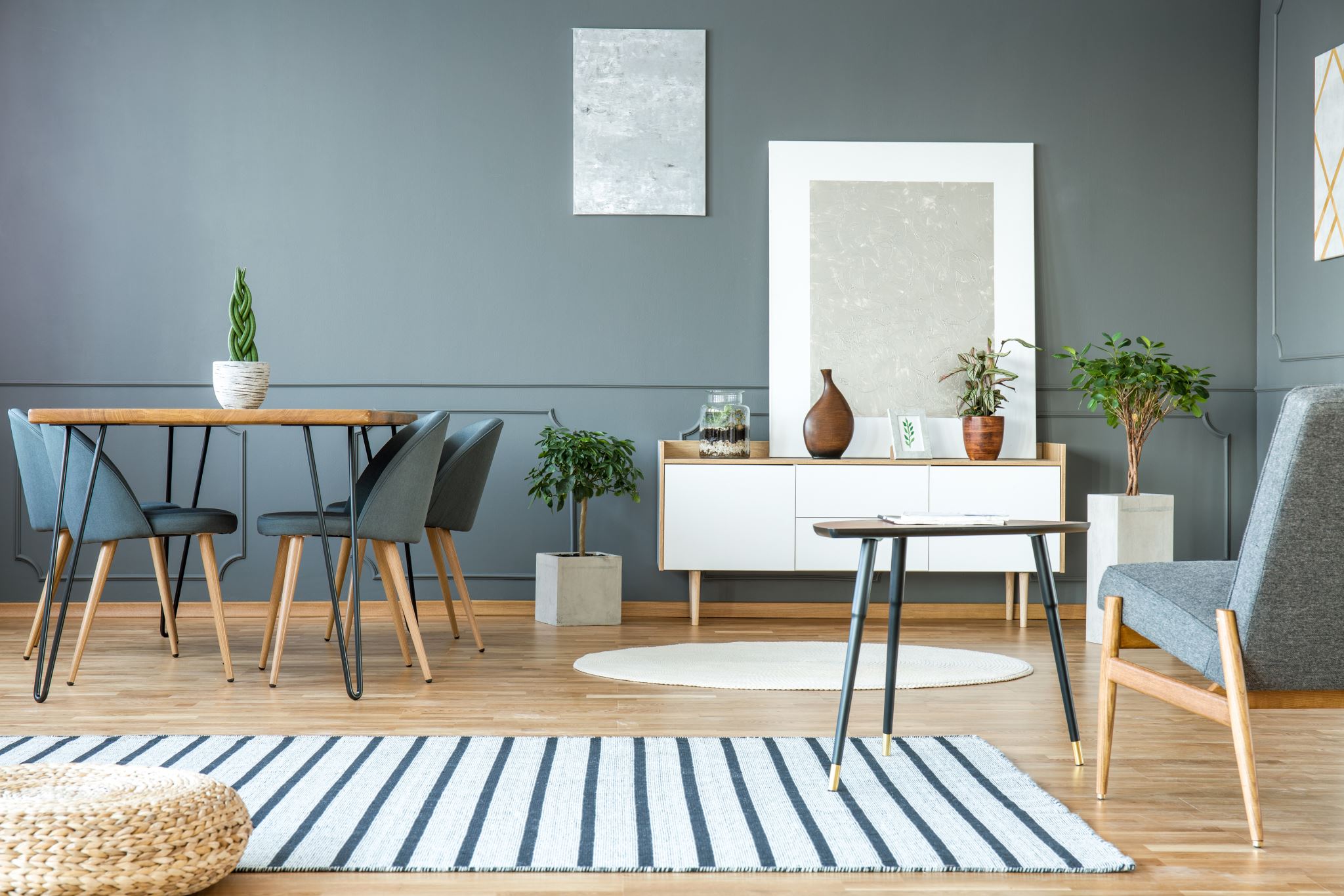 Isn't it beautiful to have suitable flooring in your home? But why do most of us only consider paints, ornaments, lighting, and walls when it comes to home décor? Or home renovation? Are we all lagging, or is it just a few of us?
Well, the answer is not entirely straightforward. Because we prefer to upgrade or beautify what we, or most of us, usually see first in our homes. When we imagine a beautiful house or when we are planning our renovation, we prioritize things to do. In this priority section, almost all of us keep the flooring somewhere in the last quarter.
So, to give the importance flooring deserves, we are here with some best flooring ideas to consider. Of course, we may have heard of plenty of flooring, like nature wood floor, vinyl floor, and many more.
We will be learning and getting a better insight into all these all-time favorite flooring options one can consider for one's home.
1. Hardwood Flooring
The OG of the flooring is here. You would see this kind of flooring in many houses. What makes it best is that it doesn't only belong to the ones who earn huge amounts; it can also be found in an ordinary place. Plenty of wooden materials exist, from luxurious oak and maple to aesthetically pleasing walnut and cheery.
One thing that stops everyone from getting this flooring is its cost. It is something that most of us would like to have in our houses, but not all of us can have it. Though it costs more, it serves as a great addition if you plan to do your home renovation with the intention of selling.
2. Vinyl Flooring
When it comes to durability, no one can match the superiority of vinyl, at least for now. We hope we can see a few new options for us, though. After that, who knows what the future holds for us?
Vinyl flooring is made up of plastics, polymers, and similar materials. If you cannot manage hardwood flooring, but the craving for luxurious style and durability doesn't stop, this is the right choice.
It is available in many colors and patterns. It is easy to install and leaves no residue or marks. You can also choose from two of the most famous varieties of vinyl flooring: vinyl plank flooring and vinyl tile flooring. Both serve their purpose greatly and have attracted more and more customers for years.
3. Stone Flooring
Why on earth would someone use something which we use for outdoor flooring? Well, why not? What's wrong with having stone flooring?
It is better to have stone flooring if your home is built with stones or has an exterior as majorly visible as stone. There are plenty of options to choose from. You can have marble, travertine, and sandstone, which are popular flooring choices for both indoor and outdoor spaces.
One of the best options if you are looking for a waterproof flooring option. It gives your house a bold and elegant look with the promise of long-lasting. But as we know, everything comes at a price. This flooring does require a lot of maintenance, literally. It requires special arrangements before its installation, and it requires regular maintenance. This could be a mess for some people, and for some, it may not.
4. Laminate Flooring
Do you know what most people say when they see laminate flooring? "Is it vinyl?" Yes, you read it right. People confuse it with vinyl flooring too often, and believe me, it seems fitting to confuse it with vinyl.
Both look pretty similar; both mimic the wooden flooring perfectly and are durable. So, what's the difference? Unfortunately, there are not many, but still, there are a few to know.
One of the significant differences is the waterproof power. Vinyl flooring is waterproof, while laminate flooring is not. Laminate flooring outsmarts vinyl flooring when it comes to the thickness and mimicry of the natural floor counterparts.
5. Linoleum Flooring
Recently this one has become quite famous, majorly due to the environmentally friendly properties of this. It is made from a mixture of renewable materials. Though the blend varies from manufacturer to manufacturer, the primary thought is the same, making it environmentally friendly and durable at the same time.
It is not harsh on the budget, and if taken care of regularly, it can last up to decades with mere small care, but regularly. It is available in different shapes, sizes, colors, and patterns. Just like everyone, this one also has its demerits.
Though minor, it may see dents from the furniture. Also, it can be slippery right after the installation, at least for a few months or less, depending on how many steps your flooring receives. Only use professional help when installing. There is no chance of DIY here.
Conclusion
What would be the best flooring for your home? It depends. It depends on what you are looking for, what kind of weather you receive, does your family has children and pets, whether you can afford regular maintenance, and many more.
It just requires a few questions, which you must ask yourself, and voila! You will be able to find the suitable one for you just like that, really, just like that. Though budget may be the issue for most of us, it would be better to surround ourselves with the options that fall under our budget.