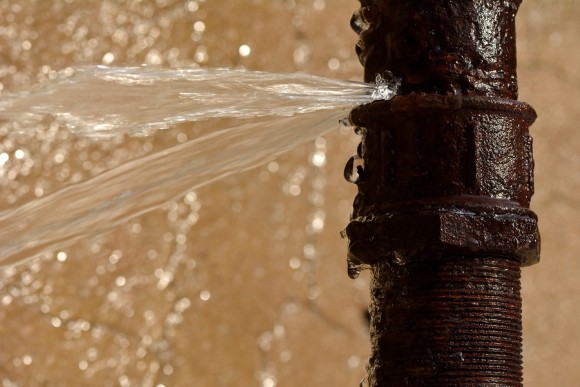 Your home's water should be stopped at the first indication of a leak. Consider water leak detectors working with an automatic shut-off valve. The detector will quickly respond at the presence of water by sounding an alarm, send you an alert, and the valve will automatically stop your home's water supply.
While this combination of leak detectors and auto shut-off valve can be more expensive than just detectors alone, they can help you escape more costly repairs in the future.
Consider the many benefits:
Instant Alerts
Whether you're home or away, your leak sensors, combined with a Smart Automatic Shut-Off Valve can alert you of possible water leaks, shut-off the main water valve and buy you time to respond. The moment your leak sensor detects water, you'll be alerted to reduce the risk of flooding, mold, mildew and other hazards that build over time.
Fewer Costly Repairs
Water damage is one of the principal homeowner insurance claims. According to recent data by the Insurance Information Institute, between 2014 and 2018, the average water damage claim was $10,849 – the second highest frequency to Wind and Hail. Identifying the moment there's a water leak can save money with less costly repairs and damages. Water damage accounts for over 30% of homeowner insurance claims between 2014 and 2018.
Internal water damage accounts for 45% of all interior property damage, happening more often than fire or burglary. Yet, less than 20% of homeowners say they have implemented even one water risk mitigation best practice, according to a 2019 survey by Chubb.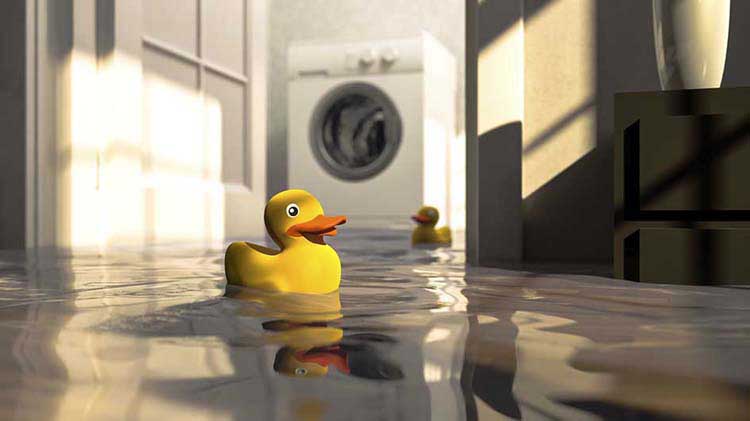 Protection
Leak sensors instantly identify and alert you of leaks that could point to safety concerns. Water accumulation around appliances could be dangerous. Electrical dangers and home constitution damage might follow. At worst, it could lead to submerged areas and contamination.
Lower Insurance Premiums
Many Home Insurance Companies offer discounts of 10% or more to clients that install automatic water valve shut-off systems. Avoiding claims is a significant factor to preserving low Premiums. The two largest insurers dance around discounts for water leak and automatic shut-off valve installation. State Farm offers discounts for "installed Fire, Smoke, burglar alarms or any other monitoring system". Allstate has a "Protective Device" discount. While Desjardins simply offers a 10% discount for Automatic Water Shut-Off Valve installation.
Peace of Mind
You may want to contemplate how water damage events can destroy sentimental items such as photos or heirlooms, which are not recoverable by insurance. Smart Automatic water shut-off valves offer control and management of shut-off remotely with a Smart phone or Tablet.
Submitting a claim for water damage to your home is not as simple as an auto claim. Dwelling coverage helps pay for damage to the structure of your home if it's damaged by a covered peril. So, if a pipe suddenly bursts and damages a wall, dwelling coverage may help pay for repairs. Personal property coverage helps pay for damage to your belongings if they are damaged by a covered risk.
So, if a burst pipe results in a drenched computer or bookcase, personal property coverage may help pay to repair or replace the damaged items. Keep in mind that a deductible will likely apply before your coverage kicks in. Also, coverage limits may apply. Read your policy to brush up on how much coverage your policy provides.
Automatic water shut off valves, coupled with leak detectors, could save thousands of dollars in repair costs, but choosing the best one for your home is the goal. The unit should be robust, easy to install and accessible from anywhere using an app. A popular option is Amazon's Choice for "Wi-Fi water shut off valve".