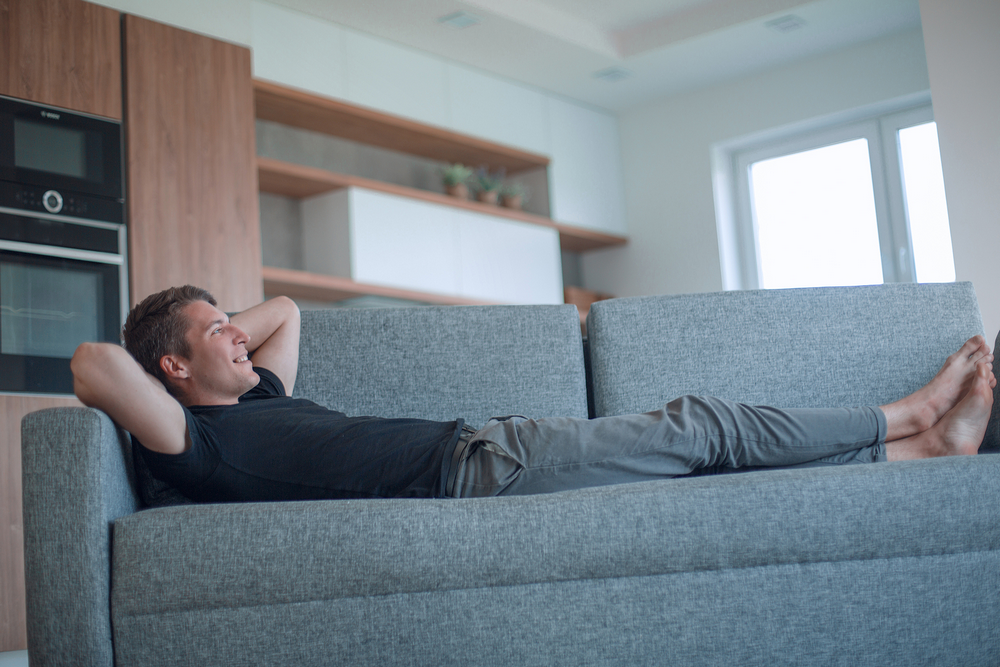 Are you current living in an apartment unit? For some people, living in an apartment is a temporary arrangement, until they save up enough money to purchase a house. For others, they enjoy the amenities of apartment living so much that they will end up buying the unit. Either way, you will want to make your apartment cozy and comfortable, adding personal touches to make the place feel like home.
Take a look around your apartment. Is there anything you don't like about the current design? If so, you may enjoy sprucing up the apartment décor to make the place more comfortable. For those living in apartment rentals, this advice applies to you too! Just because you are renting your living space, you can still personalize the apartment to add a stylish touch.
Let's go over some ideas on how to make your apartment feel more comfortable:
1. Make your hallway more inviting
Comfort should begin at your doorstep. Make sure the doorway to your apartment's entrance is as inviting as possible. This means clearing up the space from clutter, such as shoes or mail. Remember, it's a lot more pleasant to come home to a tidy and well-decorated hallway, rather than a messy and cluttered space.
Make a habit to keep the doorway clean and well organized, no matter how small this area might be. Since it's the first area your visitors will see, you want to make a good impression. Create a warm, welcoming sight for everyone who will enter your apartment.
2. Insulate your apartment as best as you can
If you want your apartment to be more comfortable all year round, you should think about insulating it. Of course, you might not be able to convince your landlord to replace drafty windows. However, you can still seal their frames with foam rubber or rope caulk or insulate them with some window insulation film.
The insulation will prevent your apartment from getting too cold in the winter. Plus, doing this may also help you to save some money on your energy bills.
3. Decorate with colours you like
The colours we use to decorate our living space can influence our moods. Warm colours such as orange and yellow can create a warm and joyful ambiance, while cool colours such as blue and teal can help us feel more relaxed. Using colours to decorate your rental apartment will make it more comfortable.
The key is to choose a colour scheme that you like, according to your personality and style. If you are not allowed to paint the walls, decorate with colourful accessories instead. Some popular options include lamps, picture frames, cushions, vases, curtains, and furniture.
4. Get comfortable furniture that isn't too bulky
Unless your apartment was fully furnished, you will need to add your own furniture. If your floor space is limited, opt for light, multifunctional furniture instead of bulky pieces that only serve one purpose. Buying used furniture is a good idea if you have a limited budget, but always prioritize comfort when it comes to seating. Even the most stylish chair will be useless if you're uncomfortable sitting on it.
5. Add plenty of throw cushions and blankets
A cozy couch or sofa can be made even more comfortable with throw cushions and blankets. Soft cushions and fluffy blankets will make any room seem warm and inviting, especially when it's cold outside. A plush area rug can also add instant comfort to your apartment. These essential accessories are ideal if you love to snuggle up with a good book and a cup of tea.
6. Make sure your space is free of clutter
No matter how warm and colourful your living space is, it won't feel very comfortable if the space is cluttered and dusty. Take a moment to get rid of any objects you don't need or don't like. Keep only the most essential belongings. To prevent your apartment from getting cluttered again, invest in some convenient storage solutions. When every item has a designated space, it won't get in your way.
7. Create different ambiances with lighting
Different lighting sources in your living space allows you to create a unique ambiance for every moment of the day. Instead of simply switching on the ceiling light and keeping it on all day long, use decorative lamps instead. This way, you can decide how much light you want, and exactly where you want the light to illuminate.
A small lamp on your side table is perfect for reading at night. A dimmable standing lamp could keep the room dimly lit when you want to watch a movie or to play video games. It all depends on your lifestyle and on your needs.