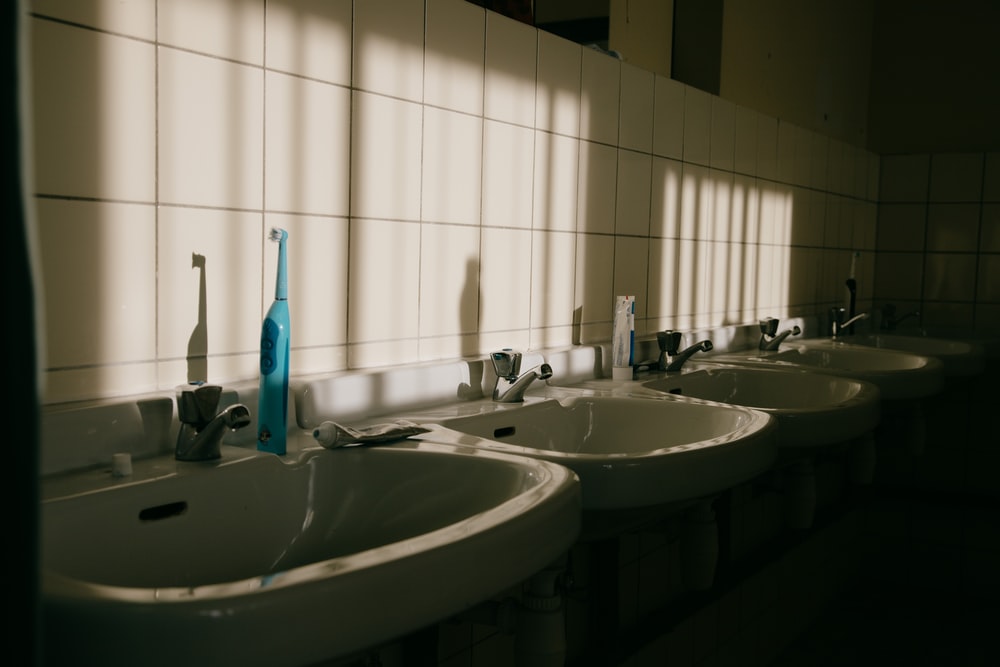 A plumbing crisis is never an issue to be taken lightly. However, having a blocked toilet at home is one thing. Having it in a commercial building where you have employees and customers being inconvenienced is another issue altogether!
Plumbing is often the one problem we neglect until there's water streaming down the stairs or a customer informs you of a water bogged restroom. It's very important to ensure the plumbing in your office space is well maintained by one of the commercial plumbers Melbourne has on offer. Make sure you're prepared from now on, by using this information.
Is Commercial Plumbing Different to Residential Plumbing?
When it comes to plumbing at your office or commercial building, it's important to remember that it's a whole different ball game than the plumbing at home. While the basics remain the same, there's a considerable difference to the components used in a residential home.
For starters, plumbing systems found in commercial buildings require more outlets, pipes and fittings because the facilities are used more often and there are more of them. A residential home usually has one or two toilets, two basins and perhaps two sinks. In a commercial building, there are multiple of these and they're on different floors.
Commercial pipes will be made of different materials, sizes, grades and strengths. At home, you might have a single floor home with one kitchen. Commercial buildings sometimes have several floors with plumbing pipes laid out and installed across all levels. This will take some navigating and skill to repair.
Since commercial plumbing components are different, it stands to reason that it will require a different type of plumber to maintain, repair or replace.
6 Tips to Avoid a Plumbing Crisis in Your Office
More often than not, plumbing issues can be prevented. Regular maintenance is part of the solution. Some of the other tips you should follow to avoid a plumbing nightmare are discussed below.
Request a Commercial Plumbing Assessment
Irrespective of whether you're a new occupant or an existing tenant, the commercial building you're in, needs a plumbing assessment. This type of assessment is done by a professional commercial plumber and involves checking the various components that make up your system.
This type of inspection will identify any current problems as well as any potential future challenges. During commercial plumbing services, a plumber will also advise you of outdated components or systems that would benefit from an upgrade. You'll then be able to set up a maintenance program and have these issues tended to.
Test the Thermostatic Mixing Valve
A thermostatic mixing valve is the component that regulates the water temperature from your taps. Australian law dictates that all commercial buildings must have a functioning and tested thermostatic valve. The last thing you want to happen is a customer or employee getting burnt by a faulty valve releasing scalding hot water.
Avoid Backflow
Another legal requirement regarding the water in your building relates to backflow. It's essential to have clean and safe drinking water available at all times. A change in water pressure could cause backflow. In essence, this means there's a reversal of the water in the pipes.
Issues with water pressure could be a result of faulty or damaged pressure valves. The water then flows backwards or lies in the pipes. Failure to repair these valves will result in water contamination and even disease. A customer or employee getting sick from this could result in legal steps taken against your company, so get it sorted.
Check the Gas Systems
Gas leaks are often difficult to detect without a proper inspection. Exposure to gas could result in severe medical conditions and could be fatal. Gas leaks become more dangerous if you're operating a restaurant or workshop where combustible materials are being used. Ensure that gas on your premises is managed according to Australian legislation.
Encourage Bathroom and Kitchen Etiquette
While you may have no control over the items customers or employees flush down the toilet or sinks, it's important to try and discourage this behaviour. Flushing anything other than toilet paper down the toilet will result in blockages.
Place informative posters in the bathrooms and kitchens encouraging correct disposal of items such as diapers, wet wipes or paper towels. Ensure that adequate bins are placed in the bathrooms and kitchen to facilitate proper disposal.
If your commercial building is being used as a restaurant or has a canteen, ensure kitchen staff are aware of how to dispose of leftover food and cooking oil.
Perform Maintenance on the Heating and Cooling Systems
It's also important to perform routine checks on any heating or cooling systems. This includes air conditioning units. Fire equipment should also be tested and serviced during the initial commercial plumbing assessment. A schedule should then be drawn up to ensure routine maintenance takes place.
Conclusion
Have a representative of one of the commercial plumbing companies Melbourne has to do a thorough assessment of all the relevant plumbing components. That will help you prevent any potential issues and upgrade any outdated systems! Be prepared and prevent regrets.