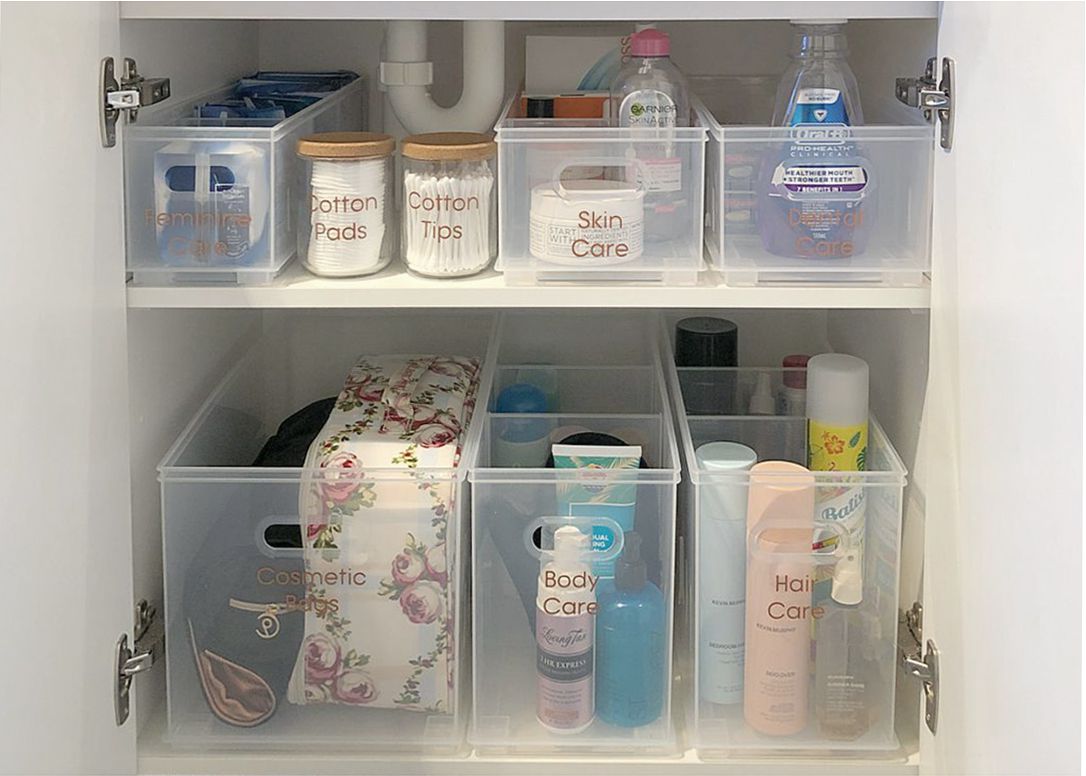 Some people are great at keeping things organized and getting rid of stuff they no longer need. However, trying to keep on top of the organization is challenging for others. Keeping things well-organized can be especially difficult in a bathroom, particularly if you have a small space to work with.
There are many items in your bathroom, from hairspray and makeup to towels and shampoo. If you have a tiny room or lots of products, the bathroom can quickly become disorganized and look cluttered.
And, while the way it looks can be frustrating, disorganization and clutter make your bathroom less functional. You'll have to shuffle through drawers and pull things out from behind shelves, which makes getting ready a lot harder.
If you want to keep your bathroom organized, so it's easier to use and enjoy, there are some simple tips for improved cleanliness. Here are five valuable ways to organize your bathroom.
1. Downsize With These Tips
Before diving into specific products or approaches, it's good to take stock of what you need to keep in the bathroom. If it's been a while since you've gotten rid of stuff, it could be a good time to do so.
Throw out expired products or anything you've had for more than a few months, as makeup and toiletry options can accumulate bacteria.
You should also:
Get rid of any products you don't use regularly.
Throw out any old hair tools like a vintage curling iron.
Consider using less toilet paper storage space by getting a bidet.
Then, you'll be ready to take the items you want to keep and organize them.
2. Look For The Right Organizers
If organizing isn't your specialty, the good news is that you can find many products to make it easier. All you need to do is go into any home goods store or big box chain, and you'll see organizers. Many of these go inside drawers, and you can sort through all your different bathroom products that way. These organizers make it much easier to find everything inside your drawers.
You could also look into options like small bins or plastic drawers. The possibilities are relatively limitless, so you have to find what works for your bathroom.
3. Utilize Labeling
You don't need a label maker to get organized, but it doesn't hurt either. There are many systems you can use to keep track of your items, but if you're someone that quickly forgets where things are supposed to go, having a label system will make things easier.
Using labels is especially useful if you have a lot of plastic bins or are trying to fit many items into a small space.
4. Use The Space Above Your Toilet
Often, the wall above your toilet is wasted space. And, this area is the perfect opportunity to add extra storage space. You can go a couple of main routes here:
Get a shelving unit that's already meant for this purpose. You'll likely only have to do a bit of installation.
Use floating shelves. You can also get some multi-purpose shelves and hang them up yourself.
You can use this extra shelving space to store everything from towels to decorations.
5. Keep Your Towels Out Of The Way
If many people use your bathroom, everyone's towels can take up a lot of room. And, you likely want a palace to hang towels so they don't all have to be washed after just one use. Consider using hooks instead of bars. This can create extra space and separate the towels to help them dry faster.
With these five tips, you'll be well on your way to organizing your bathroom and making it a functional, lovely space.