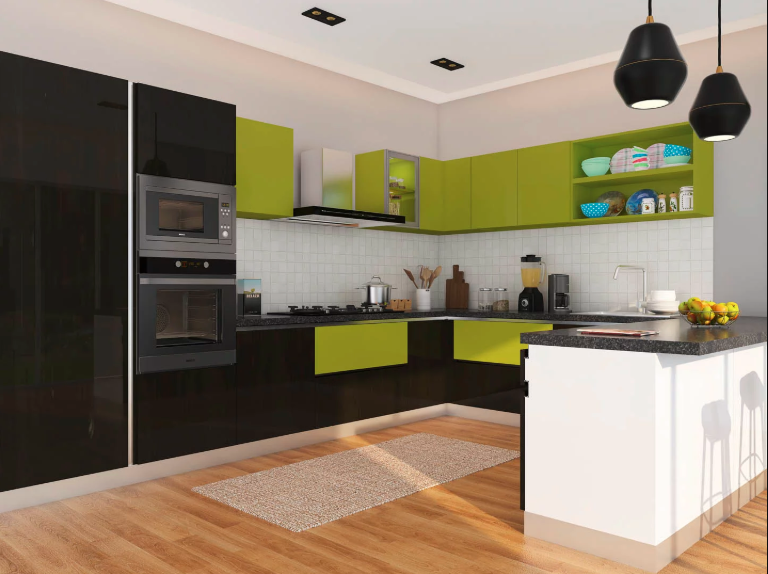 Cabinet designs are among the most important decisions when planning a complete kitchen or bathroom renovation. Cabinets, when used with the right countertops, can create a mesmerizing theme in any kitchen or bathroom. There are various material options that one can choose for their countertop.
These days one of the most popular options amongst homeowners is quartz. Homeowners can learn more about kitchen and bath countertop ideas that utilize quartz on the Caesarstone site.
The countless cabinet styles and designs available in the market make choosing the right cabinet design a little more challenging. The right cabinet style generally sets the tone for additional design decisions, such as kitchen lighting and backsplashes.
Continue reading to learn the best bath and kitchen cabinets ideas that homeowners can use to improve the appearance and comfort of their homes.
Kitchen cabinet ideas
Here are some fantastic kitchen cabinet ideas for homeowners:
Utilize consistent cabinets to create flow
Use the same paint and cabinet hardware throughout if the kitchen spills into the living or dining room to create continuity. Paint the kitchen or dining room cabinets in the same color to create consistency. Also, homeowners can paint the hardware in a high contrast color to create an amazing visual appeal in the kitchen that continues to flow into adjacent rooms.
Handleless kitchen cabinets
Modern designs emphasize multi-tasking, free-flowing shapes with a laid-back appearance. Homeowners can create a kitchen design that looks well in modern and historic buildings because it comes in various finishes, from hi-gloss white to textured woods and ceramics.
Thanks to technological advancements in push-open and closed doors, it is now possible to do away with handles in both wall cabinets and base cabinets. Recessed handles have the same elegant appearance as push-open cabinets if homeowners prefer not to use them. In addition, they can be lined with different hues and materials to add interest. This makes them an ideal choice for kitchen cabinets and bath areas.
Kitchen pull-out cabinets
Kitchen pull-out cabinets come in various designs, so let's start at the bottom with stealth storage employing low-profile or hidden drawers under the lower cabinets. They can hold anything from silverware to dish rags, and thanks to their thin profiles, they might be able to slide away and disappear without a trace.
Next, use a pull-out cutting board positioned just above the lower kitchen cabinets or inside the top portion of one that is tall enough to slice and dice in style.
Shelves that fold into one another and then swing out when the cabinet door opens, creating a deep storage system, are another common pull-out option for kitchen cabinets. The kitchen can also be organized effectively with this option.
Painted kitchen cabinets
Consider refinishing the old cabinets for a fresh look if they are of excellent quality, continue to operate, and fit with the new kitchen's design. The least expensive approach to give the present kitchen a new look is to refinish or repaint the cabinets. To give the old doors a new look, homeowners could also try covering them with wood veneer.
Finally, even something as straightforward as changing the hardware on the current cabinetry's doors and drawers can significantly alter the looks of the kitchen.
Install black cabinets
A moderate gray will offer something more elegant and peaceful to tone down the drama of the black. In contrast, black-and-white kitchen cabinets offer the kitchen a clean contemporary design. The lighting in a kitchen with black cabinets is crucial for maintaining harmony between the light of the room and the darkness of the cabinets.
Consider putting an island with black cabinets in the middle of a big kitchen with plenty of cabinets, and then make the rest of the cabinets white.
Homeowners get to have a sleek, modern appearance as a result of this without going too dark or overpowering the senses. It also looks fun and dramatic to add a pop of color, like red, to the black.
Bathroom cabinet ideas
Here are some fantastic kitchen cabinet ideas for homeowners:
Symmetrical cabinet scheme
Symmetry is a clever interior design technique that works well for both large and tiny bathroom ideas.
Symmetry creates harmony within a space and frequently begins with the main point, such as the vanity in a powder room or the bathroom cupboards. It contributes to the design strategy by giving a space a sense of comfort and rhythm.
With perfect symmetry, homeowners can create harmony in every room of their home and make small spaces feel bigger and more orderly.
Vanity cabinets with storage
Vanity cabinets are great for homeowners with small bathrooms. However, why should one retain cabinets and washbasin installation in different locations? Using the same space for both uses is significantly more effective.
In this style, cabinets made of wood or plywood are installed. Before being turned into a countertop, the top portion is polished and smoothed. After that, the basin is put in place on the worktop. Choose high arc faucets and cylindrical sinks in white for a more aesthetically pleasing appearance.
Mix materials to create luxury theme
Custom cabinets for kitchen and bath satisfy individual preferences. Marble cabinets with polished nickel hardware give the bathroom its glitzy and eye-catching appearance.
Marble and ceramic tiles are the two materials that offer a modern bathroom decor a sense of richness. Other beautiful materials like quartz also create a luxurious theme for modern bathrooms. The modern combo works beautifully in the bathroom to make it look elegant, subtle, and lovely.
Open cabinets
An amazing concept for a minimalist design is open shelves. Keep the bathroom's shelves white if it has a contemporary style. Choose pastels if the other interiors have a vintage or other strong motif. Keep three to four rows going. Play around with the row layouts and put some separators between them to add some uniqueness.
Also, arrange various materials in the compartments. The design seems to be clean and well-organized to make the bathroom look more appealing.
Eight bath and kitchen cabinet ideas — Conclusion
Bath and kitchen cabinets are an integral part of any home.
Homeowners need to spend time and effort while selecting bath and kitchen cabinets for their new home or remodeling project.
Following the tips mentioned above can help homeowners select the right cabinets for their kitchen or bathroom.