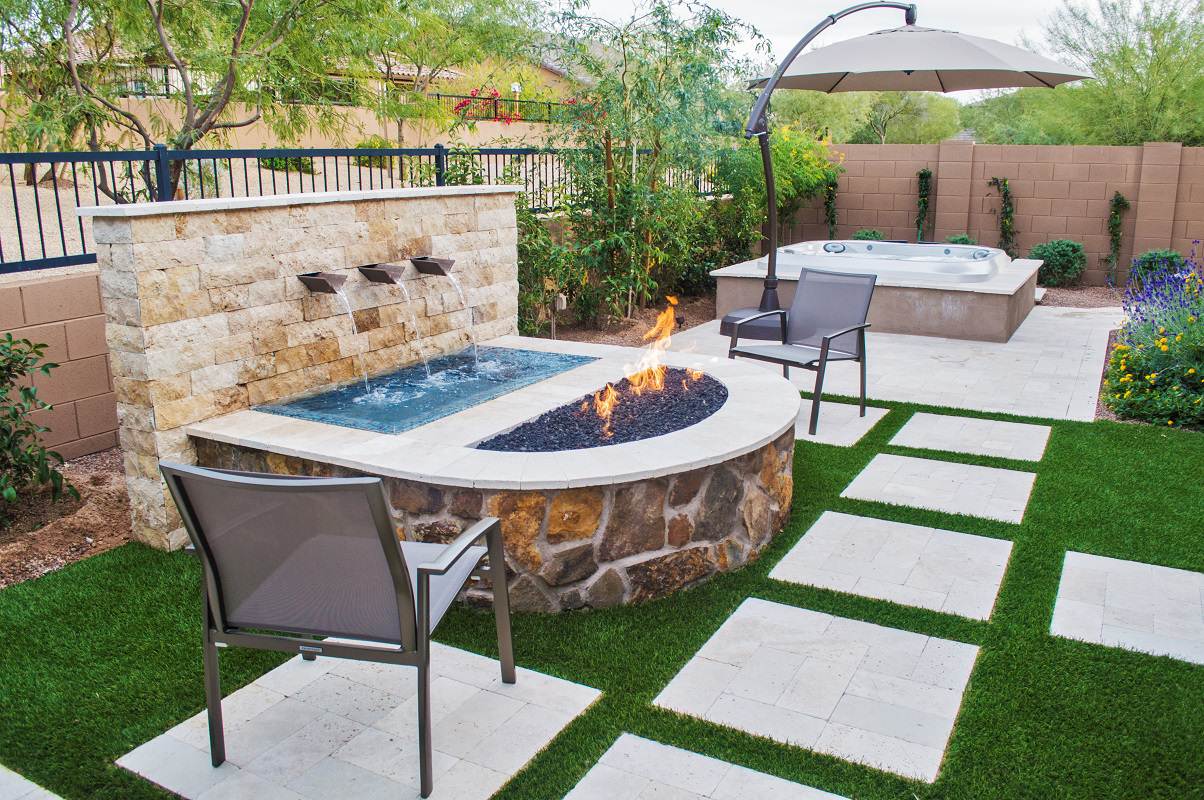 Outdoor activities are some of the best parts of summer, including spending time on the patio with family and friends, sharing good drinks and grilling food, laughing around a crackling fire pit, and making memories to last a lifetime. Summer is just around the corner, and it's time to think about upgrading the backyard patio. For some great inspiration and ideas for upgrading a patio this year, you've come to the right place. Here are three great ideas for elevating an outdoor living space and patio to keep it modern and fresh for summer '21.
1. Create an Outdoor Kitchen
Adding an outdoor kitchen to the patio is one of the best ways to upgrade the entire outdoor living area. However, the expense and time it takes to design, build, and create an outdoor kitchen can be prohibitive. There is a solution: you can find out more at RTA Outdoor Living (ready-to-assemble) by checking out their website, where they have some great design ideas and inspiration.
Their products are created with the ultimate goal of human connection and creating a space to promote positive vibes and a place to gather. Those without the budget to put in an entirely new kitchen can still put in a grill! A patio can look surprisingly nice with a portable grill, a table, and some seating. With a spot right outside to cook, grill, and share great food, there's no excuse or reason for anyone to spend all day in the kitchen and miss out on the good times.
2. Stock Tank Dipping Pool
If you're ever watched jealously at the neighbor's kids beating the summer heat in their wading pool, you're not alone. However, no adult ever wants to lower their dignity enough to get in themselves. Now, you don't have to. Simply add a stock tank dipping pool on the patio. A stock tank is a giant galvanized metal tank meant to hold water for livestock. If you're lucky enough to have a flexible budget, get a professional dipping pool or plunge pool installed.
For those with little or no budget, the livestock tank is an inexpensive and perfectly acceptable alternative. The ideal size is about eight feet around and at least two feet tall with a capacity for more than 500 gallons. Fill it up with the garden hose or use PVC pipes to make outdoor plumbing. Then, you can spend the entire summer relaxing in luxurious, cool watery splendor with an icy drink in your hand and the warm sun on your face.
3. Add a Vertical Flower Garden Wall
Are you looking for a little more privacy for the backyard patio? A really cool way to achieve that is by creating a vertical flower garden wall. This is the perfect alternative to putting in a wall, or it can also be used to spruce up an existing fence that looks plain or drab. Use a wooden privacy screen with plants hanging off it or go all out and create a long wall with raised flower beds as the rails. The flower beds and rails will be a trough, and they can be filled with dirt and then plants that will flourish and provide some shade and privacy.
Use flowers and plants with thicker or denser vegetation or ones that grow, climb, and spread. One beautiful flower to try that loves to climb is clematis, which has gorgeous, deep purple blooms and will reliably climb just about anything it can grab onto. It's an inexpensive and natural way to create some privacy and give the patio a great aesthetic, too.
Try These 3 Outdoor Patio Ideas for Summer 2021
Now that summer is just around the corner, it's time to start thinking about entertaining outdoors again. That means upgrading the patio, especially since it probably didn't get much use last summer. With an outdoor kitchen, a fabulous new plunge pool, and a flower garden wall for some added privacy, you'll be spending every sunny day on your patio making memories with your loved ones.