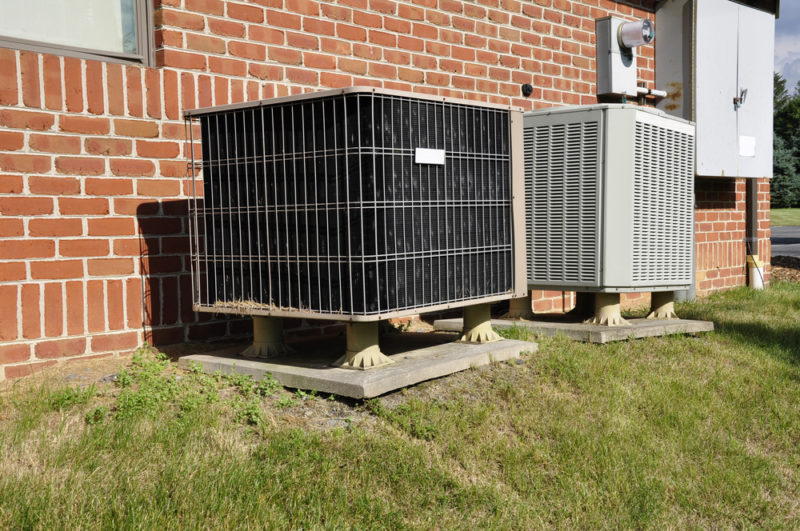 Rarely do homeowners check on their HVAC system. In fact, some individuals only seek expert help when the equipment slows down. Unfortunately, this habit worsens the situation leading to energy inefficiency and increased utility bills.
While some experts recommend repairs for AC system pitfalls, in the long run, it might cost much more than buying a new one. Follow as we describe major warning signs that call for a total replacement of a HVAC system.
Unusual Loud Noises
Normally, HVAC systems emit minimal sounds when starting and shutting down. If you hear uncommon bangs, whistling or grinding, there is probably a major problem with your system. Sometimes rattling sounds may indicate loose parts.
Whatever sounds you hear, if you find it unusual, contact an expert technician. That way, your system gets an entire assessment to verify the exact repair needed.
Blow Excessively Hot Air
Who anticipates hot air in the middle of summer? This is one major disappointment with a faulty HVAC system. Above all, a functional HVAC system appropriately regulates temperature according to the weather.
Compressor and refrigerant hitches remain the main causes of HVAC malfunction. While a coolant replacement improves efficiency, it is not possible for systems that use outdated brands. On that basis, invest in a new energy efficient system instead.
Over a Decade Old
HVAC systems developed 10 years ago used Freon coolant, also known as R-22. Authorities banned manufacture and use of this coolant because of its harmful effect to the atmosphere.
Gladly, there are safer options that alter the coolant chemical without affecting the environment. Still, weigh the repair cost in comparison with the actual age of the system.
Frequent Leaks
A serious drainage problem indicates an underlying problem. Usually, a tube draws away condensation from the system. After regular use, the tube may clog leading to mold formation on walls and ceilings.
An exposure to mold causes various health implications like wheezing, stuffy nose, itchy eyes and others. Therefore, it is vital to contact mold remediation experts to remove, cleanse and sterilize the contaminated spots while thwarting more growth.
Intensifying Energy Bills
Sudden rise of utility bills could be a pointer to a complex problem. A faulty AC system spikes energy levels because it runs inefficiently. During season transitions, you may observe a slight upsurge of energy bills.
Nevertheless, check previous years' trends and the amount of money you spent on energy bills. Sometimes, a simple maintenance measure can easily fix the problem and cut down on costs.
Recurrent Costly Repairs
Repairs and maintenance assessments are quite normal with HVAC systems. It becomes a main source of concern if you frequently pay for costly repairs.
Eventually, a replacement with a new system can save you money and give you peace of mind. The thumb rule is if repairs cost more than a new HVAC system, replace it right away.
Awful Smell
There is nothing as frustrating as a stinking smell in the house. To make the matter worse, there is nothing much you can do to eradicate the musty smell in the AC unit.
An expert duct cleaning can slightly help with minor smells and mold remediation. This may not work for more putrid smells like melting plastics. When it happens, switch off your system and contact a professional.
Inferior Air Flow
An efficient AC system should release cool air as soon as you switch it on. With blocked air filters, the system can abruptly become weak. In rare cases, complex issues like a broken motor may be the main basis.
Remember that if your system fails to perform competently, there are higher chances of elevated energy bills. So, opt for a quick remedy or an overhaul likely to give you long lasting results.
Excess Humidity in the House
One important role of a HVAC system is to keep moisture levels regulated. A system that falls short of this major requirement requires a recalibration. Moisture is an instant cause of electronic malfunction, bugs invasions, and mold formation. Luckily, mold remediation and pest's eradication measures may help to keep the bug issue under control. Still, speak to an AC expert about the humidity issues with the system.
Short Cycling
This happens when a HVAC stops working before finishing a cycle. One main reason for this is using a big system in a small house or vice versa. In some scenarios, a failing compressor, blocked air or faulty refrigerant may be the main culprit. Either way, book an appointment with an AC specialist soonest.
For a system that costs so much to install, it should serve its purpose without fail. Therefore, don't lose your mind trying to salvage an old system that rarely works.
With enormous energy bills associated with faulty HVAC systems, make an intelligent decision and invest in a new one. Most important, hire qualified technicians for efficient installation and satisfying results.