One of the daily missions is to arrange and organize our home in every possible way to make it look more attractive and pleasant. We are always ready to do whatever is required to make our home a beautiful place to live for this purpose. Now comes the question, what to do with our old Christmas cards? Should we declutter them or donate them? For this question, we have prepared various answers according to various views. So, let us have a look at them.
What should I do with Old Christmas Cards?
Many people often think about what to do with old Christmas cards. This is because even if the cards we get on Christmas, birthdays, and other occasions, they have a special place in our hearts because of the memory and relationship. So, no one wants to donate them and throw them away but do not want to give it an extra space in your home. So, what you can do is to use them differently.
For this purpose, we will discuss a lot of ideas so that you can turn your waste into the best materials.
What to do with Old Cards?
You can use many ideas to do something productive from those cards that you have got on any occasion. For instance, you can scan and store them on your computer so that the memory will always remain with you even if you do not have the card. You can make a scrapbook using those cards, keep all those cards in the scrapbook, and decorate it to make it attractive and beautiful.
You can also make a journal about your life and paste all the cards by mentioning their purpose and dates for your memory and keeping it in your home. This will not take any extra space, and you will make use of it without throwing them or donating them.
One thing that you can do is to repurpose them into different tags and gifts and give them to others as a memory. Also, you can turn them into postcards and card tops. This will help you to organize your home without throwing anything out.
How to Dispose of Old Greeting Cards?
For disposing of your old greeting cards, you will be needed to cut or tear off their front sheet because you can use them to decorate any other cards. Another thing that you can do is to use them for making crafting projects. If you do not want to do any of these, then you can donate them to anyone who needs them for any purpose. You can also donate your cards to charity.
Can Christmas Cards be Recycled?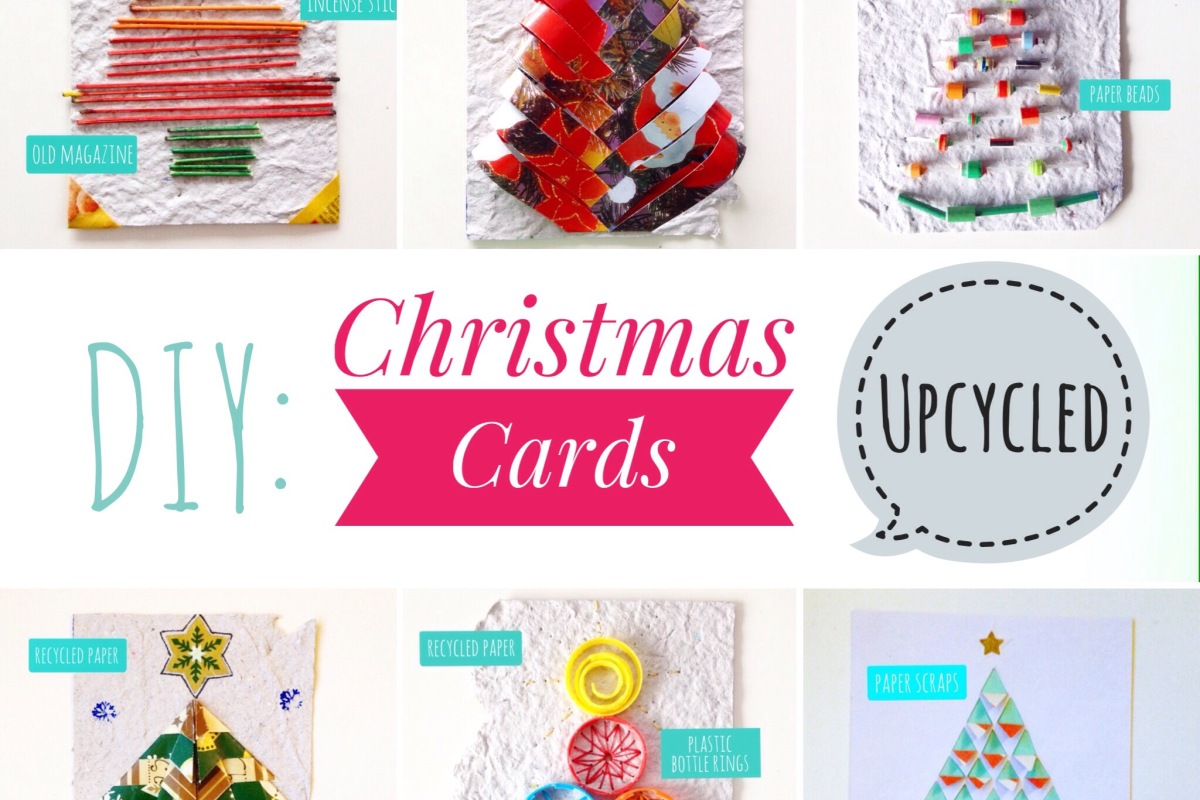 Yes, Christmas cards can be recycled. This is because everything that is made up of paper can be recycled. So, Christmas cards are no exception. If you do not want to use your old cards and do not want to keep them in your home, you can always give them to charity or recycle them for better use. More so, by doing this, you will save paper. Also, recycling things is always an excellent job to do if you do not want to keep them in your home.
Transform Christmas Cards into Scrapbooks of Memory
A great and innovative thing that you can do with your old Christmas cards and any other cards is to make a scrapbook of memories. For this, you do not need any other thing.
Making a scrapbook of memories will save your cards and turn them into a good memory without throwing them out or donating or recycling them. More so, you will end up saving a lot of space in your home.
You can get various ideas about different types of scrapbooks that can be made by using old Christmas and other cards
You can also make more than one scrapbook, different cards using those old existing cards, and give them to your friends on their special days.
Make Gift Tags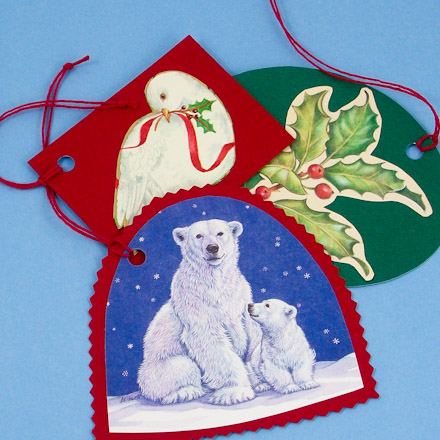 Another innovative thing that you can do with these old cards is to convert them into gift tags. By converting them into gift tags, you can make fair use of them.
Also, for this, you do not need to recycle or upcycle them. You can directly use them as gift tags for making gift cards for your friends.
For making gift tags, you need the cards' front pages because these are the most decorated pages and can be used for decorating or crafting any other ideas.
More so, this will save a lot of your time as well as your money. Making a gift tag on your own will associate a good memory rather than purchasing a gift card from any shopping store and giving them to your friends.
It will also save a lot of your money because, in this case, you only need to use recycled cards or old and used existing cards and convert them into gift tags.
Make a Next Year Christmas Time Planner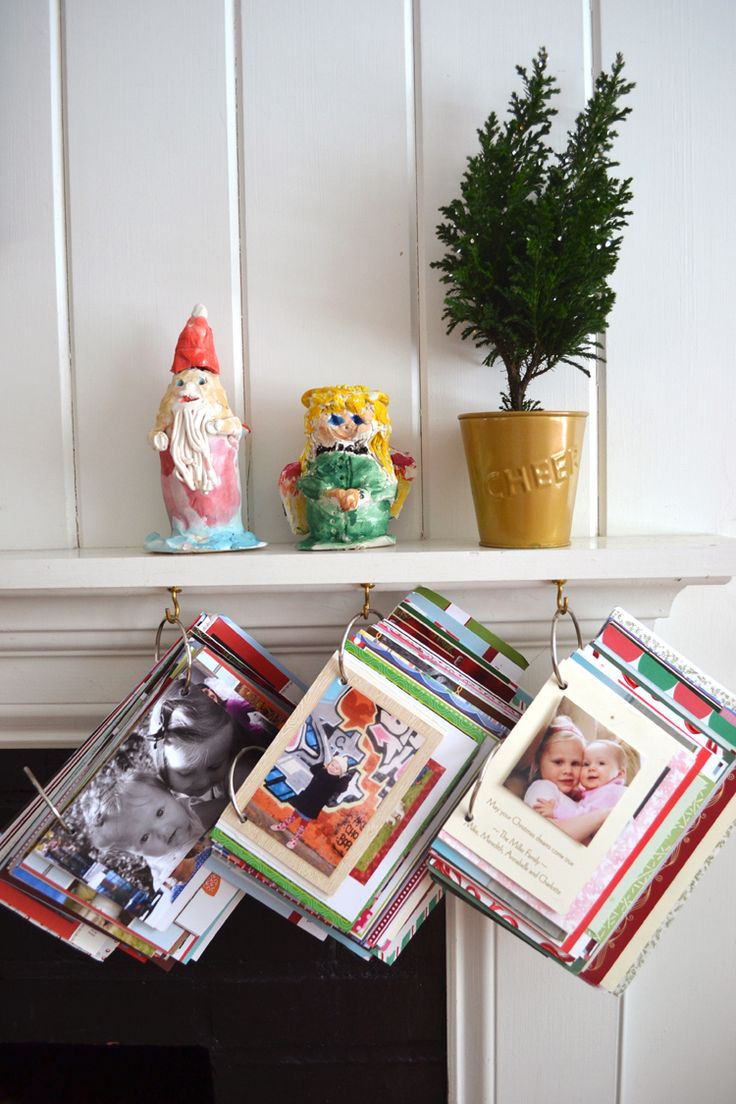 Another good thing you can do is make the next year's Christmas Time Planner using those old greeting cards. You can choose all the beautiful and attractive cards and use them as a planner for next year.
You can also add them to your scrapbook or journal or any other thing that you will be using to make it look more attractive and beautiful.
You can use recycled cards also for making a Christmas time planner or any planner. However, if you already have old greeting cards, then you may not require any other additional stuff for this purpose.
There are many more ideas to decorate a time planner and make it more attractive, so converting old cards into a valuable thing is better than wasting them or donating them.
Make Bookmarks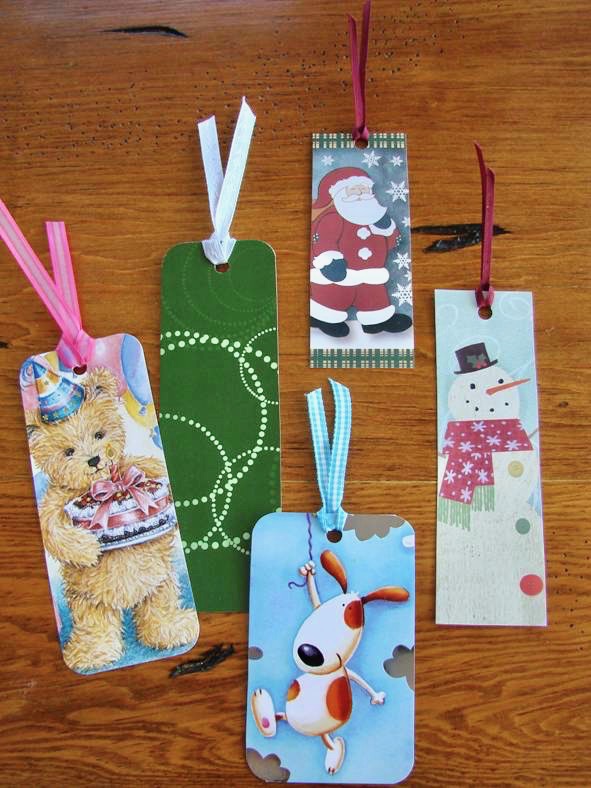 Another good option is to turn the old greeting cards into bookmarks. Not only the cards but also you can slice the pictures on the cards for some other use.
Along with bookmarks, you can make a To-do list. A To-do list is also an excellent option to make from old Christmas cards. What you can do is to cut out the pictures and stickers and paste them anywhere on your bookmarks or to-do list.
It will save a lot of your time and money, and you will thus make use of old material without wasting them.
 There are several other ideas that you can make use of with the help of old greeting cards. It all depends on you to manage and maintain them for an extended period.
Can Christmas Cards be put in Recycle Bin?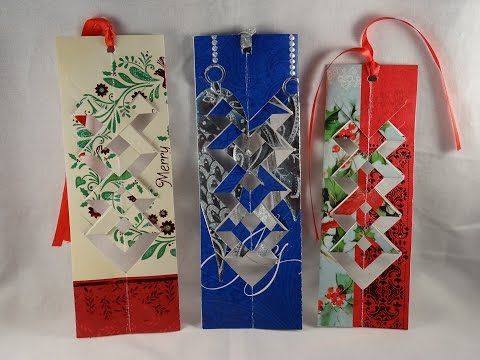 Many cards can go for recycling, but not all of them. This is because the cards that have glue and stickers cannot be recycled. Also, cards that are printed in three-dimensional forms cannot be recycled. So, before giving any card for recycling, make sure if the card can be recycled or not. Otherwise, it will be wasted.
More so, there are many ideas to prevent the cards from getting wasted by converting them into something useful. So, even if the cards cannot be recycled, you can use them with any other thing making them useful.
Also, the most important thing is that it will save your money, labor, and space. If you learn to use the old and abounded cards for making creative stationery or any other thing that can be used, it will save a lot of your money and space.
Even if you have a big house, then many cards will occupy a lot of space, and your home will look unorganized. For this purpose, many people either donate the cards to charity, and many of them give these cards for recycling.
However, it is good to convert these waste materials into something useful and productive by saving labor, money, and space.
In the end
So far, we have discussed many things about organizing Christmas cards and many other cards that you often get on different occasions from your friends and family. However, even if there is a great memory associated with those cards, you start thinking about how to get rid of those cards after a certain period.
This is mainly because these things become a waste material after a certain period and occupy extra space at your home, making your home an unorganized place to live. Many people do not like their home to be unorganized, and hence they often search for ideas to organize old Christmas cards.
We have discussed various unique methods through which you can either turn your waste into a productive material or dispose of them by giving it for recycling or donating it to a charity.