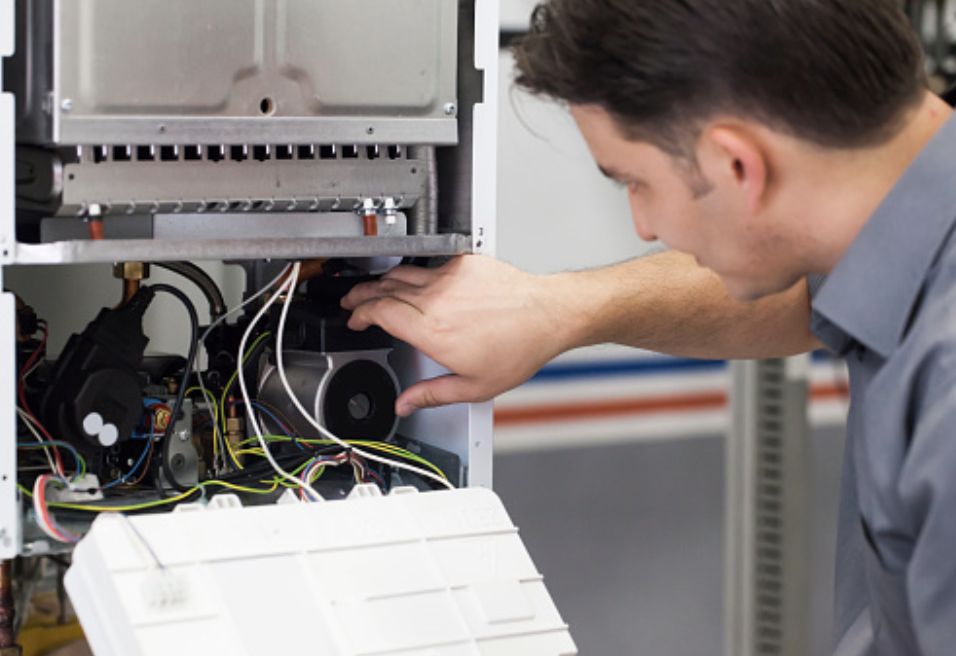 Heating systems can be expensive, and the decision to repair or replace your existing heating system should not be taken lightly. At Go Green Heating & Air, a Denver heating company, we hope to help you make the best decision. In order to evaluate how you should make your decision, take a look at common issues based on your priorities.
Cost
New systems cost more than to repair a current one. In some situations, it is actually more economical to purchase a new system rather than repair your old one. You should take a look at a few factors regarding your heating or HVAC system.
Age of your system
If your heating system is more than 12 years old, you may want to simply replace it. This is because, at this age, one problem can lead to another. The first repair is typically a great time to get a full evaluation of your system as well.
By getting an evaluation of your heating system, certified technicians can give you an understanding of the condition of your system. They can evaluate the different components of your system and let you know the cost of replacement if they fail.
If your system is less than 10 years old, typically, it should be repaired rather than replaced.
Failed components
Some major components of a heating system are expensive to repair. This means that often when these expensive components fail, it is better to use this money towards a new system.
Specifically, the compressor and heat exchanger are expensive to repair and can even shorten the life of your equipment if not performing properly.
How often do you use your system?
If you live in a climate and do not use your heater very often, it makes more sense to repair it. If you live in somewhere like Denver, which is home to cold winters, you might look into an energy-saving new system.
Is your heating system efficient?
Over the last few years, heating systems have become much more efficient. This means that by replacing a less-efficient system, not only are you using less energy to heat your home, but you might be drastically reducing your energy bill.
Comfort
Even if your system seems to work most of the time, often it might not operate well. Because of this, you and whoever you live with might suffer. Sometimes repairing a system will not address this problem, and there are few ways you can improve the quality of your system.
Check your infiltration
The air within your home is transferred through walls, floors, ceilings, windows and doors. Although you might not notice this, it can create pockets of hot and cold air in your home. By sealing off specific walls or areas of your house during your new heating system installation, you can prevent this.
Check your air ducts
Having good airflow is very important in regards to your heating system. Many homes are not constructed with the properly sized air ducts for the size of the home. This is an issue because when improperly sized, airflow is restricted. This in turn makes the system overheat or compressors overwork, resulting in a system operating at a lower level than it should.
This also can cause utility bills to increase. Broken ducts are also an option, and can actually bring dust into your home.
Reliability
When you have an old heating system, you might find it breaking down in the worst of times. This can often be because the times it is carrying the most load, it simply breaks down. You might consider a replacement if the following concerns apply to you:
Safety
Do you have individuals in your home or those who visit your home that are sensitive to extreme temperatures? This can include older people, children, and people with health issues. These people can suffer due to your heating system breaking, and a replacement is a good way to protect them.
Sick of the inconvenience of a broken system
Having your heater break down can be a huge inconvenience. Especially if you cannot find someone to come to fix it quickly, a replacement is a better option.
You would like to avoid unplanned costs
The surprise of your heating system failing is not a good one and typically this will create an immediate, and unplanned, expense. Having a new system put in will reduce energy costs and give you the option to finance a new system in order to stay within your budget.
To repair or replace?
Whether you make the decision to repair or replace your heating system, it all comes down to what fits your budget and works best for you. If you are still struggling with making a decision, contact, Go Green Heating & Air, a Denver heating company.