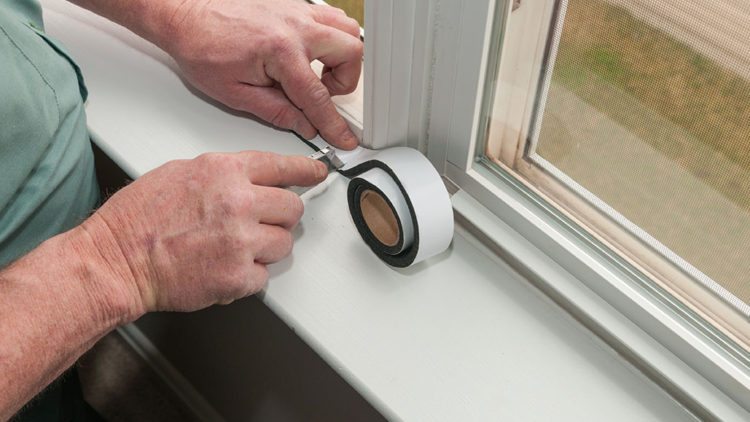 Does your home have impossibly drafty rooms that remain cold even after the heating's been on? Or perhaps you have inexplicably high heating and cooling bills, or rooms that vary in temperature? If some or all of that sounds familiar, then it's time for you to find and seal the air leaks in your home.
Finding the air leaks in your house and sealing them is generally quite a challenging DIY job, so if you don't feel confident, it's worth hiring heating and cooling professionals who will do the work for you. In this quick guide, we'll take a look at the problems air leaks cause, how to seal them, and when it's time to call in the pros.
The Problems Caused by Air Leaks
Air leaks around windows and doors are common, noticeable, and easy to find and fix. It's the air leaks that you're less likely to notice, in your attic and basement, that are more problematic.
Keeping your air clean is important, but so is keeping it hot. As you turn the heating on, all that lovely, expensive hot air rises, warming your home but also finding its way up into the attic, where, if you have air leaks, it escapes and is lost to the world. Attic hatches, the flue, duct leaks, and recessed lighting can all be sources of air leaks that cost you hundreds of dollars every year.
So what can you do? The first step is to find those annoying leaks.
How to Find Air Leaks in Your house
Finding air leaks in your home is a time-consuming but fairly simple job. Just hold up an incense stick, candle, or thin piece of toilet paper by the suspected leak and look for movement. If you notice any erratic movement, it's likely you have a draft. Hold up your hand to the suspected leak and you should be able to feel the cold air coming in.
Once you've found the source of a leak (there may be more than one), mark it with a piece of tape so you know where it is when you're ready to seal it.
Common sources of air leaks in homes include:
Windows and doors
Attic hatches
Recessed lighting
Plumbing, HVAC, and electrical holes, lines, and vents
Air ducts (Extra Tip: Learn when to replace your air ducts)
Basement joists
Fireplaces and flues
How to Seal Air Leaks in Your Home
You can seal most air leaks in your home with a few simple pieces of equipment that you can buy from any hardware store. The item you need will depend on the type of air leak you want to resolve.
HVAC tape or mastic sealant – Connections and seams in your ductwork can be a common source of air leaks. If you find a leak, use the sealant tape to create an effective seal and test for air movement afterward.
Caulking – Acrylic latex caulk is perfect for sealing doors, windows, and any crack that's less than one-quarter of an inch. Heat-resistant caulk does just as good a job around your flue and chimney.
Expandable foam spray – Any gaps and cavities that you notice around plumbing vents and wiring holes can be sealed effectively with expandable foam spray. You should not use it on cavities that are bigger than three inches.
Weatherstripping – Replacing the old weatherstripping around your windows and doors is one of the simplest things you can do to seal air leaks in your home.
Sealing Air Leaks in Your Attic
Now comes the real work. Sealing leaks in your attic is more difficult. Common locations for attic leaks include cavities behind knee walls, dropped soffits, and dropped ceilings. You can seal the larger cavities in your attic by putting insulation into a garbage bag and stuffing it into the cavity, making sure it's airtight.
When it comes to the soffits, you can cover those with regular blown or foam insulation. Any sign of dirty insulation is a sure sign of an air leak, so pull the old insulation away, and you should be able to see the cavity. You can seal the cavity by covering the opening with reflective foil or some other insulation blocking material. You can then seal the foil to the frame using an adhesive or a line of caulk.
Be aware that working in the attic is a dangerous job. You should never venture up into the attic when you're on your own in the house, and always wear a dust mask to protect against hazardous airborne particles. And, if you see mold and mildew, damp insulation, damaged wiring, or any uninsulated electrical boxes or recessed lights, you should always call the professionals.
Explore Professional Home Insulation Service Options
If you enjoy tackling home improvement projects, then finding and sealing the air leaks in your home is something you shouldn't have too much trouble with. However, if your attic is difficult to access or move around in, you might be wise to call a contractor who'll do the work for you.
It's also worth taking a look at your State's Weatherization Assistance Program, as you may just get some financial assistance with improvements like air sealing and insulation.