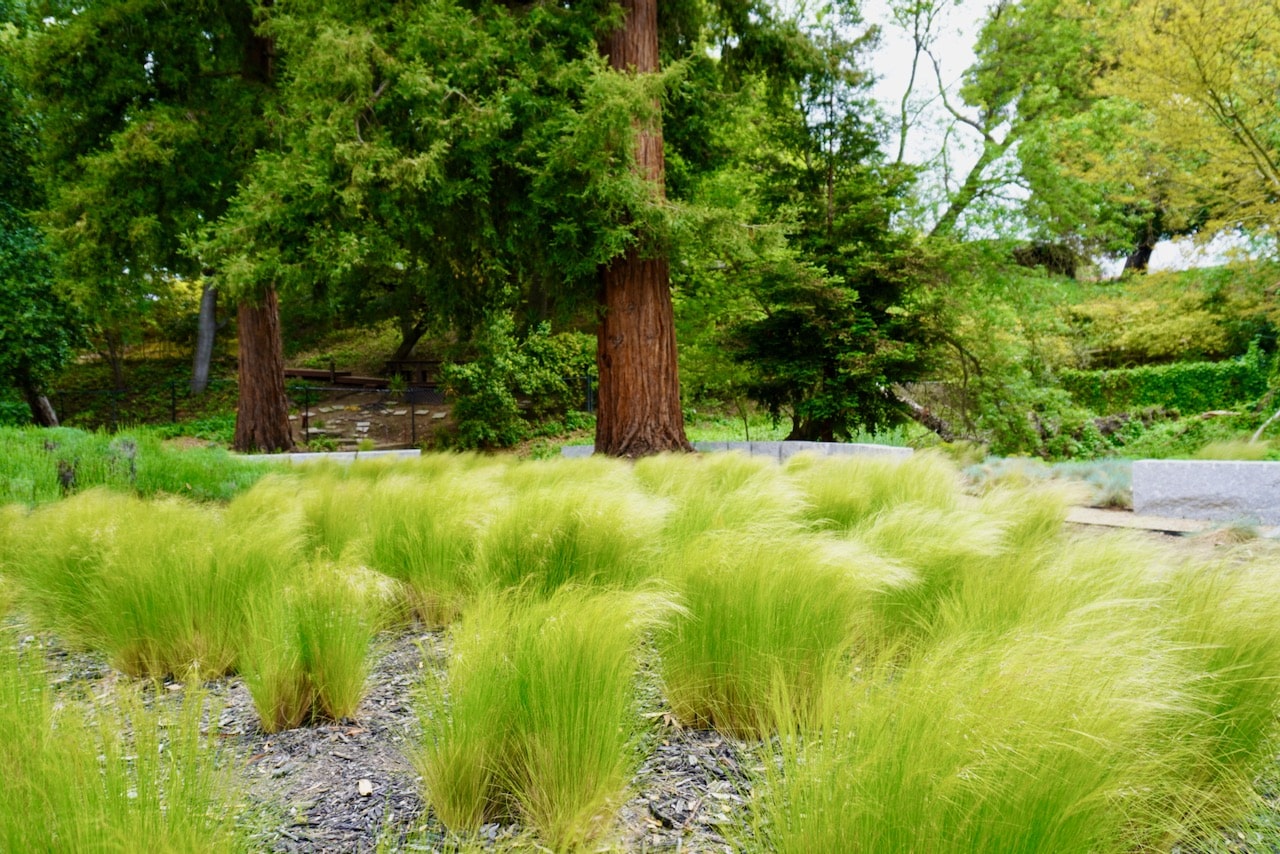 Bay Area landscapes are known for their natural beauty and diverse ecosystems. As homeowners and property managers, it's our responsibility to ensure that these landscapes are not only visually appealing but also sustainable for the long term.
In this article, we'll delve into some sustainable practices for maintaining Bay Area landscapes, and how Bay Area landscaping services and landscapers play a crucial role in achieving this goal.
1. Native Plant Selection: Preserving Bay Area Biodiversity
One of the fundamental principles of sustainable landscaping is choosing native plants for your landscape. Native plants have evolved to thrive in the local climate and soil conditions, reducing the need for excessive water and maintenance. Bay Area landscapers are well-versed in the native plant species that can enhance your landscape's beauty while preserving the region's biodiversity.
2. Efficient Irrigation Systems: Conserving Water
Water conservation is paramount in the Bay Area, where water resources can be scarce. Bay Area landscapers can install efficient irrigation systems that utilize smart technology to water your landscape only when needed. Drip irrigation, for example, targets the root zone of plants, minimizing water wastage.
3. Drought-Tolerant Landscaping: Sustainable and Beautiful
Drought-tolerant landscaping is a sustainable choice for Bay Area landscapes. These landscapes feature plants that can thrive with minimal water. Bay Area landscaper offer expertise services in designing and maintaining drought-tolerant gardens that remain lush and vibrant even during dry periods.
4. Organic Pest Control: A Safer Approach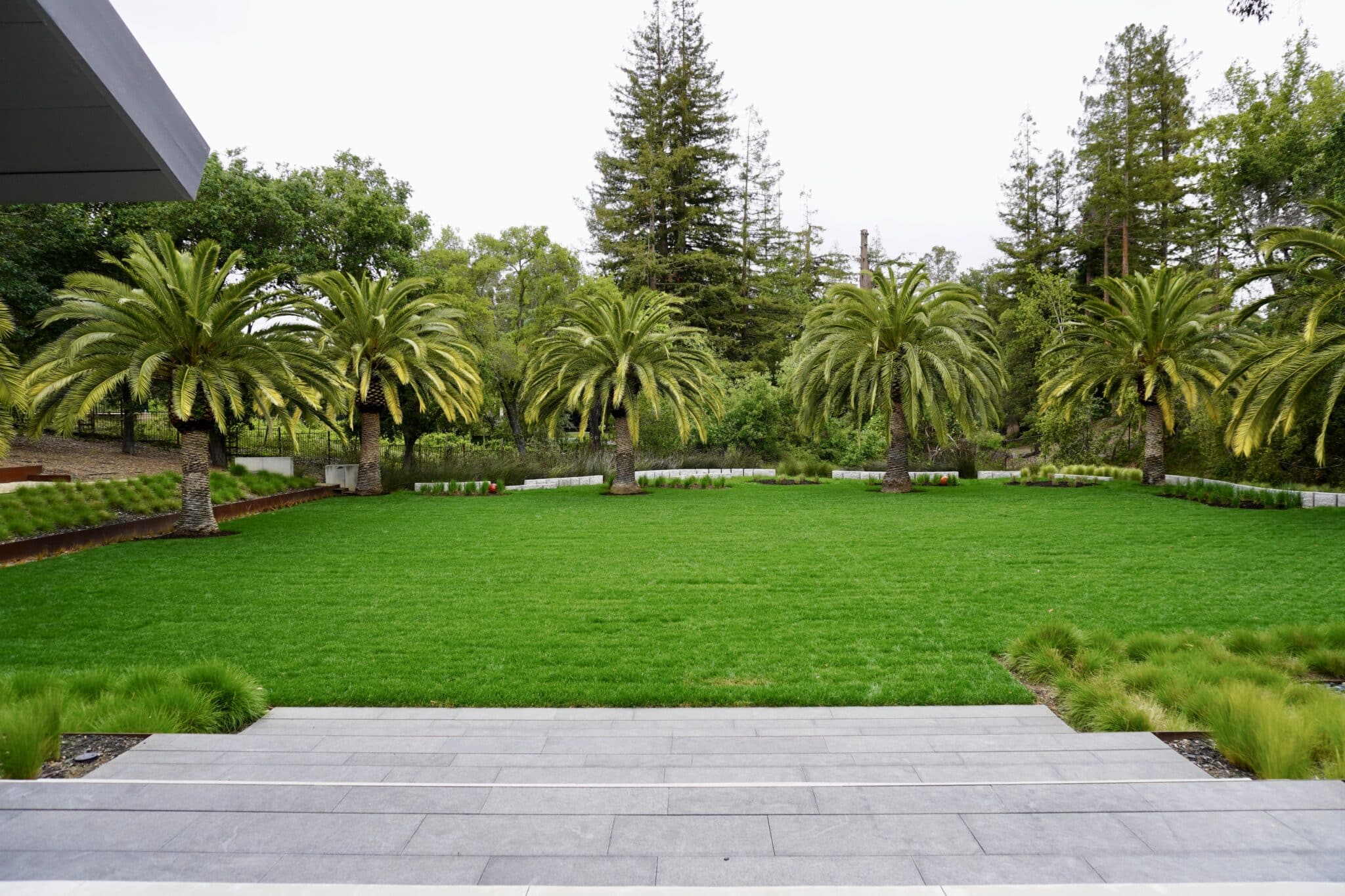 To maintain a sustainable landscape, it's crucial to adopt organic pest control methods. Traditional pesticides can harm beneficial insects and disrupt the natural balance of your garden. Implement organic solutions that target pests while protecting the environment.
5. Composting and Mulching: Enhancing Soil Health
Healthy soil is the foundation of any sustainable landscape. Composting and mulching are practices that are often recommended. Compost enriches the soil with essential nutrients, while mulch helps retain soil moisture and suppress weeds naturally.
6. Proper Pruning and Maintenance: Enhancing Longevity
Regular maintenance is key to the longevity of your landscape. Bay Area landscape professionals can provide expert pruning services that promote plant health and enhance their natural beauty. Pruning also removes dead or diseased branches, preventing the spread of plant diseases.
7. Sustainable Hardscaping: Balance with Nature
While plants are a significant part of your landscape, hardscaping elements like patios, walkways, and walls also play a role in sustainability. Incorporate eco-friendly materials and design techniques into hardscaping projects, ensuring they harmonize with the natural environment.
8. Sustainable Lawn Care: Alternative Options
Maintaining a traditional lawn can be resource-intensive. Alternatively we can include like native grasses, ground covers, or artificial turf that require less water and maintenance while providing a green and attractive landscape.
9. Rainwater Harvesting: Reusing Precious Resources
In the Bay Area, where rainfall can be limited, rainwater harvesting is a sustainable practice. Set up rain barrels or cisterns to collect rainwater for use in irrigation, reducing the demand on municipal water supplies.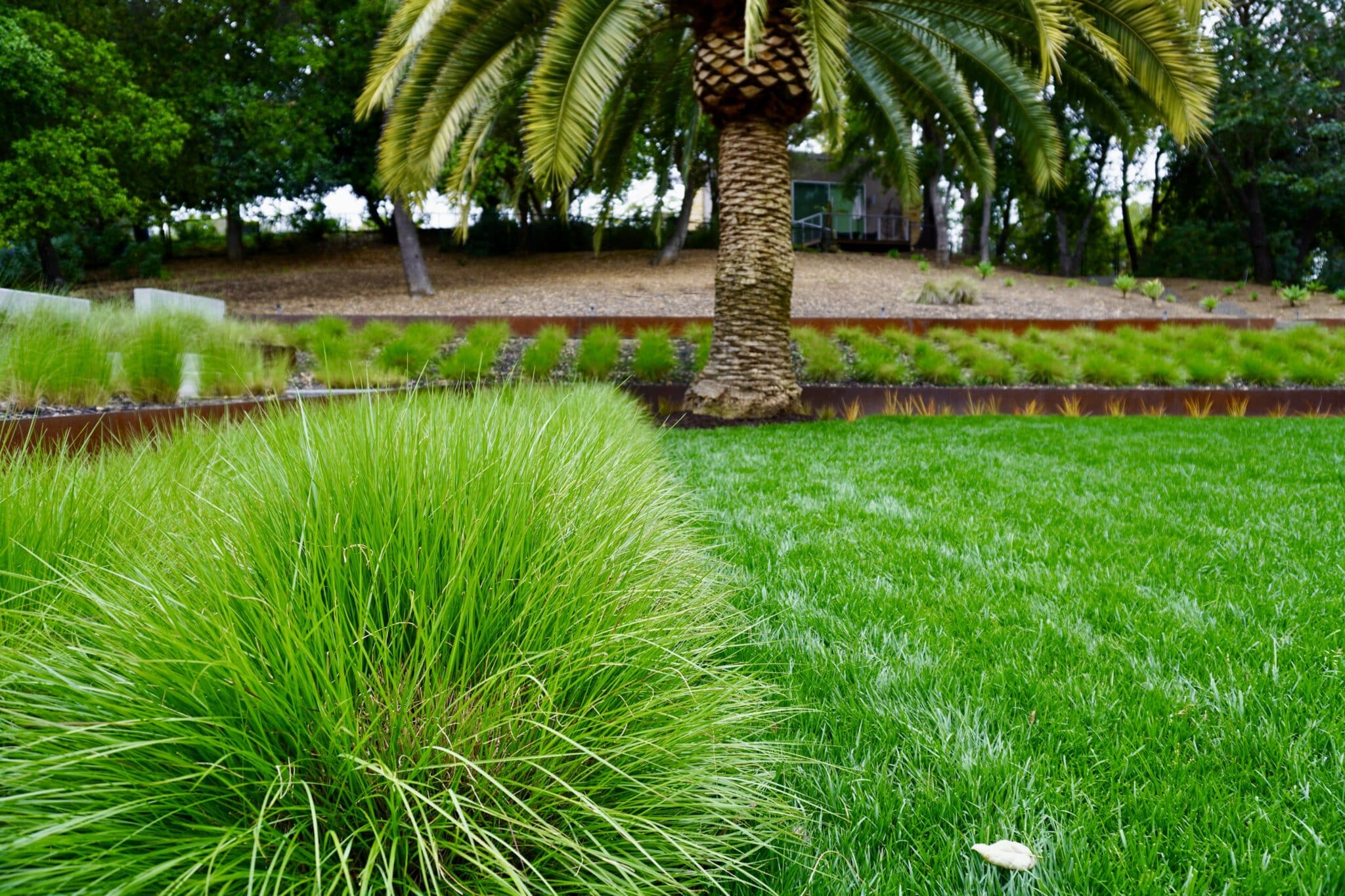 10. Regular Assessment and Adjustment: Adapting to Change
Sustainability in landscaping is an ongoing process. Regularly assess your landscape's health and make adjustments as needed to ensure it remains resilient and eco-friendly.
Maintaining a sustainable landscape is not only about preserving the environment but also about creating a beautiful and functional outdoor space. Valuable partners in this endeavor, offering expertise and guidance to help you achieve a sustainable and appealing landscape that will thrive for years to come. By incorporating these sustainable practices, you can contribute to the preservation of the Bay Area's natural beauty and resources.