Roof repair and patching up is quite costly and therefore most homeowners try to put it off. But the truth is the more you put off the maintenance, the worse your roof gets. This actually ends up in a complete roof replacement a few years down the line. This means that if you don't plug the problem right off the bat then you will surely face a bigger complication.
Along with that you need to keep in mind that construction material prices like shingles have doubled in the past decade. Thus, it is vital to inspect your roof at regular intervals and make sure of the repair and maintenance work as soon as you observe a problem. However, if you are confused as to repair or replace, here are some deciding factors according to the experts at Dustin Johnson Exteriors & Roofing Austin.
The age of the roof
The age of the roof is the single most important consideration when you are thinking about replacing or repairing. Keep in mind that on an average the lifespan is around 15-30 years. All you need is visual inspection and if you think that most of the shingles are in good shape then you can go for spot repair. If the age of the roof is beyond 20 years then replacing is the better option.
Check for leaks
It is important that you check for leaks along the flashing points. Checking for leaks is vital because as long as it is a single spot then fixing the damage is a good idea. However, if there are multiple points of leakage then replacement is what you should go for.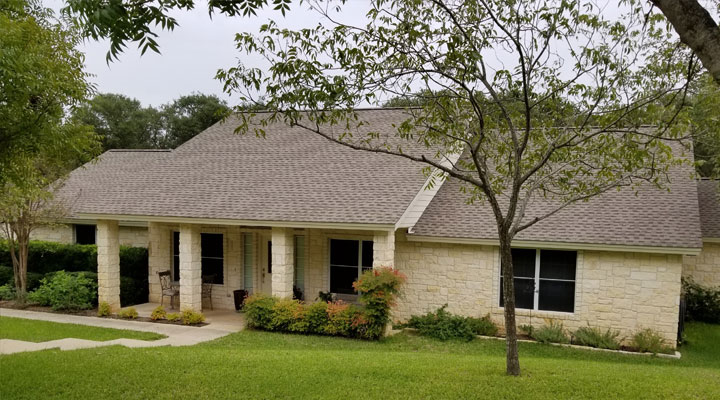 Restore as per your requirement of stay
If the property isn't a permanent home for you and you are planning to sell it off within a few years then you should go for roof restoration. Roof replacement will cost you a lot and if you are planning on selling then restoration is the better option for you.
About environment friendly fixtures
Keep in mind that while replacing your roof if you install environment friendly features then you will qualify for federal and local tax credits. This will allow you to offset the cost of the investment.
About the roofing materials
When you are looking to replace your roof always search for the best roofing materials that are resistant to wind, hail and rain damages. This will improve on the valuation of the property if you are looking to sell it down the line and provide you with a long-lasting roof as well.
About layover
In case you are looking to go for roof restoration then keep in mind that layovers are crucial. But you can only have one layer of layover over the existing roof. If more layers are added, it can result in caving in of the original structure. Also, while going for a layover make sure to add a layer of water and ice shield membrane to increase the life of the roof.
Always consider the hidden costs if any when it comes to any sort of roofing and construction work. Make sure that you get a written and signed quotation from your service provider.