Why do people sell their houses? Business? Dire need of cash? Trends? Houses are sold based on a myriad of reasons. Some of them end up in financial quagmires and need bailing. Regardless of one's reason to sell a property, the law of supply and demand always comes into play. If the demand for apartments increases, the price of accommodation rises as well, and vice-versa.
Due to the constant fluctuation in the value of properties, you need to know how to sell your house fast for the right amount. Selling a house is not a walk in the park, as there are various procedures embedded in the process. Besides, it's one thing to sell your apartment directly to an aspiring homeowner, and it's another thing to sell it off to a home investor. If you need fast and reasonable cash for other goals, then you should consider consulting a home investor.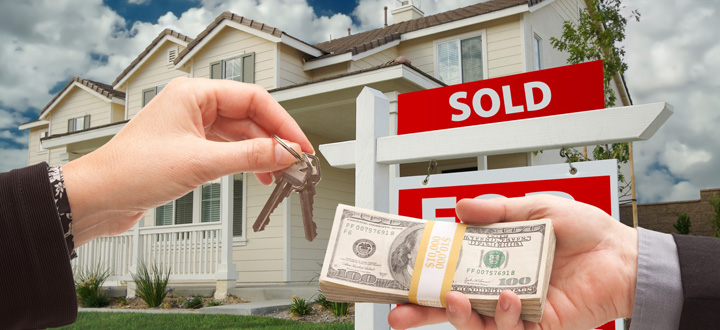 It is easier to hand over your apartment to a home expert, as he or she has the capacity to handle the complex processes that are entailed in home sales and get you paid in no time. Also, you may expend more money renovating your house before selling it to another house owner. However, with a home investor, it's a different ball game entirely. This real-estate professional covers the expenses in these areas:
Cleaning
Repairs
Open houses
Inspections
Agent showings
This implies that you can sit back and relax, while he does the job for you in the nick of time. Additionally, you have more time to focus on other important matters. A home investor can sell off your house in as little as one week.
Understanding The Nitty-Gritty Of Home Sales
There are constant factors that are considered when selling off an apartment. These factors determine how fast and well the deal goes. One of those elements is Location. At several points, we have heard and talked about the importance of location. People with houses in sought-after neighbourhoods and direct access to basic amenities have a higher success rate in home sales. The real estate market also plays a vital role as well. You need to understand the type of market; is it a buyer's market? Or a seller's market? An average home stays up to 68 days on the market, and that is dependent on the location and the type of market. However, don't forget that the price counts as well. The listing price of your home determines how fast you will attract buyers.
Benefits Of Selling Your House For Cash
Home sales can come as lifesavers especially when you are confronted with foreclosure, relocation, or bankruptcy. Some of the benefits of selling apartments include the following:
You are solely entitled to the profit from the sale.
No need for repairs.
Fewer sales during fall.
Fast sales.
Less-complicated process.
You don't have to be in a financial mess before you list your house up for sale. If you need cash to pursue other ventures, then doing so will be an ideal option.