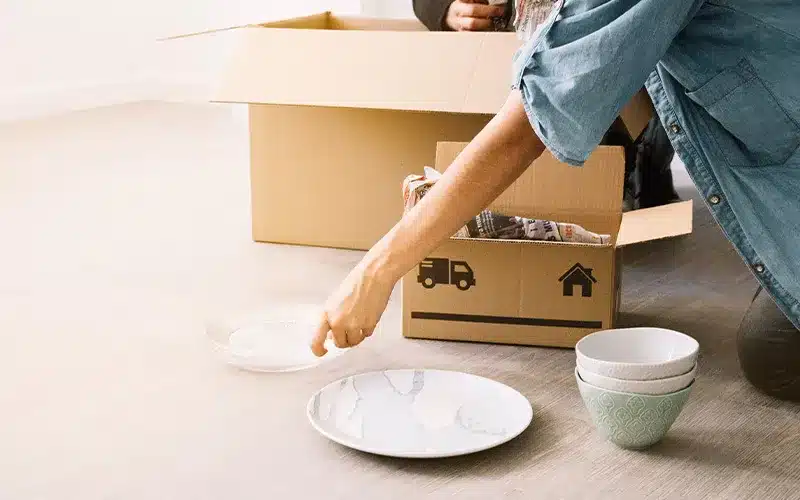 Getting all your kitchen stuff ready for a move might seem overwhelming. There are lots of delicate things, big appliances, and all sorts of tools and gadgets. To make sure everything gets to your new place in one piece, we've got some useful tips from Shark Moving in South Florida to help you pack your kitchen smartly.
Clean Up and Arrange
Before you begin packing, spend some time cleaning up your kitchen. Get rid of things you don't use anymore, like broken dishes, old appliances, or extra utensils. You can donate or sell things that are still in good shape, and toss out anything that's broken or doesn't work. Organize what's left into groups, like pots and pans, baking supplies, utensils, and glasses. This will not only make packing simpler and help your south Florida movers with the process, but also give you a fresh start in your new kitchen.
Get Your Packing Gear Ready
To pack up your kitchen the right way, make sure you have all the packing stuff you need (you can find these at Shark moving company south Florida). You'll want strong boxes in different sizes, bubble wrap or packing paper, packing tape, and markers for labeling. Think about using dish boxes or special boxes with dividers for delicate stuff like dishes and glassware. These dividers give extra protection and stop things from moving around while you're moving. Having the right supplies will make packing your kitchen a breeze.
Pack in an Organized Way
When you're packing your kitchen, it's smart to have a systematic plan. Begin with the things you don't use often, like special appliances or dishes you only bring out for holidays. Wrap each item gently using packing paper or bubble wrap to keep them safe from scratches. South Florida movers recommend using dish towels or cloths to wrap up delicate items one by one. Put things in the boxes vertically to save space and prevent them from breaking. If there are any empty spaces, fill them up with crumpled paper or towels so things don't shift around inside the boxes.
Protect Fragile Stuff
Your kitchen probably has lots of delicate and breakable things. When you're packing them, be extra careful to keep them safe. Put some crumpled paper or bubble wrap at the bottom of the box to give them extra cushioning. Wrap each fragile thing separately with packing paper or bubble wrap. Stand plates up on their edges to reduce the chance of them breaking. On the boxes, write "Fragile" and list what's inside so movers or you know to handle them gently. These steps will help you during your moving south Florida and save you a lot of time while unpacking in new house.
Label and Get Organized
Labeling and organizing your kitchen boxes will make unpacking a whole lot easier. Put clear labels on each box that say what's inside and which room it's for. If you can, make a list that tells you what's in each box. You can also use colors or numbers to help you quickly find what you need. And don't forget to pack your most important kitchen stuff, like utensils and everyday dishes, in a special box marked "Open First." That way, you'll have easy access to the things you need as soon as you get to your new place.
Packing up your kitchen for a move doesn't have to be stressful. If you follow these tips, you can pack your kitchen things efficiently and safely, making it easier to settle into your new home. With good planning and organization, you'll be cooking in your new kitchen in no time. However, if you are not in the mood to pack all the stuffs or simply need help, Shark moving company south Florida are ready to help you. Happy packing!