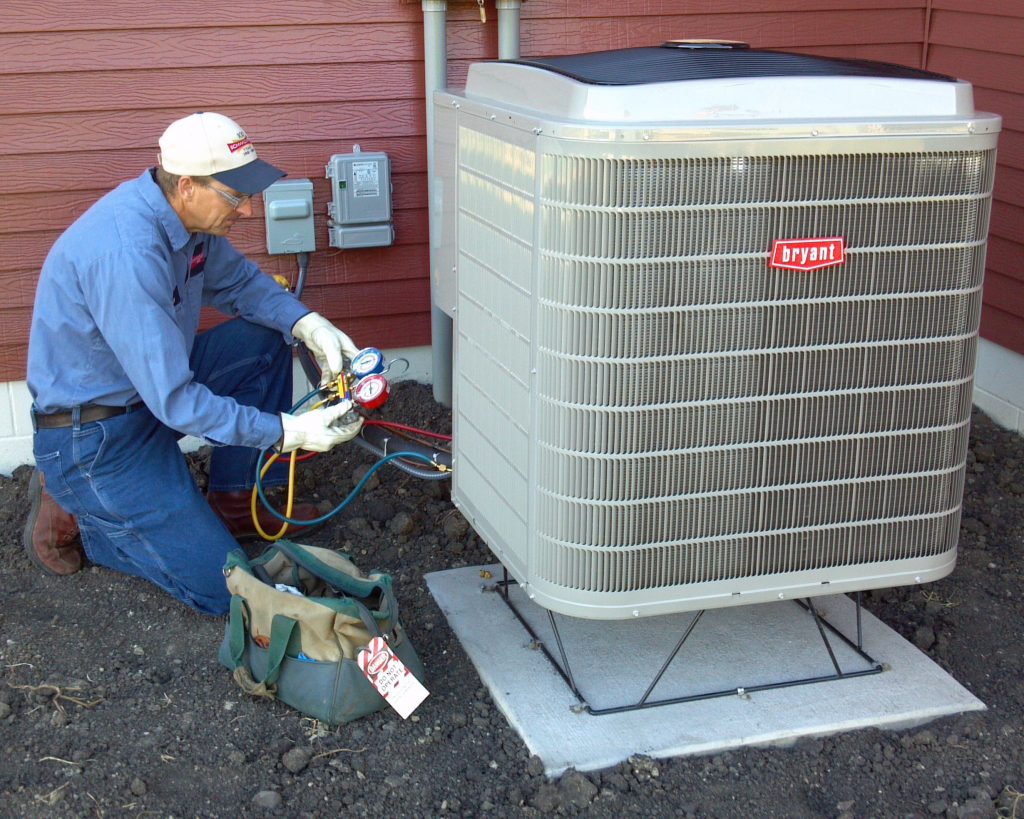 The HVAC is a very important part of your home. It provides you with the comfort that you need when it's hot outside and helps keep your home at a comfortable temperature year-round. Without a properly functioning HVAC system, there wouldn't be any air conditioning during the summer or heat in winter.
Unfortunately, it's not uncommon for an HVAC to develop problems over time. One such issue that can arise is improper refrigerant levels which will lead to poor performance and efficiency. This post will discuss how often you should balance your HVAC system at home. And, if you are looking for a water heater system for your house, then here is a link that will help you- https://americanhomewater.com/products/water-heaters/.
How Often Should We Balance The HVAC System?
HVAC systems often require the refrigerant to be balanced in order to operate efficiently. The balance of refrigerant is necessary for the system's operation, and it will help maintain a comfortable temperature inside your home. Some HVACs are designed with self-balancing features so that adjustments can be made when needed without any outside assistance. But other needs will require a professional to come in and address the problem.
There are several factors that play into how often you should balance your HVAC system, including:
The size of the space being cooled or heated (which determines how much refrigerant is needed)
How old the system is (older systems will need more frequent servicing due to wear and tear over time)
Whether it's a gas furnace, oil furnace, an electric heating unit with an air conditioner attached, radiant floor heating – these all have different needs when it comes to balancing their HVAC systems at home.
Ways To Balance Your HVAC System?
1. Be Aware Of The Design Information
What is the design information of your HVAC system? This will help you determine what kind of balancing needs to be done. For example, if it's an electric heating unit with air conditioning attached, there is no need for refrigerant in this case – so instead, they may just find a leak and seal or 'top off' the existing fluid levels.
If it's an oil furnace that has a cooling coil installed after-market, then usually part of their maintenance includes adding more refrigerant as needed during the service call. It also matters whether you have a gas furnace – because these systems are much easier to balance than those containing only liquid fuel (such as propane), which can require regular adjustment throughout the winter month due to the natural shifting of the fuel.
2. Check For Any Defect With Leaks
If you've had your HVAC system checked recently, chances are they'll have found any leaks which need to be fixed. On the other hand, if this is a new installation or there have been many years of use on the unit – then it may not be an issue. If so, there will still come the point when some ductwork starts leaking and needs attention- typically because something has loosened up inside over time.
The good news about these repairs is that they're usually pretty easy for professionals to do as long as they can get in and find where the leak is coming from. Early detection and repair is a much easier and cheaper solution.HVAC system leaks often need to be repaired because of loosened connections over time or changes in the type of fuel which it's running on (e.g., from natural gas to propane) – both will require adjustments for the new supply that also have an effect on how well your unit runs.
When we find any kind of leak with our specialized tools, we use copper sealant tape inside ducts instead of cement so they can safely move around without breaking the connection in between.
3. Treat Airflow Restrictions
You'll want to make sure that the airflow is not restricted, as this can lead to problems with your HVAC system. When you find an area where there's a major blockage, it should be addressed immediately so that no damage will result – even if this means opening up walls or ceilings in order to get at any pieces of debris which are preventing proper movement through the ducts.
We have seen many instances when people don't take care of these issues, and within just one year, they end up having huge repair costs because their heating and cooling equipment has been overworked due to lack of airflow.
4. Make Sure Your Equipment Is Operating At Peak Performance
There are also simple things you can do, such as regularly checking on the air duct to make sure that there aren't any holes in it. When you find a hole, take the time to patch it up or have somebody else do so if you're not comfortable doing this yourself.
You can also check on the filter and see if anything has built up on top of it since this will make for much less efficient airflow as well – when you clean off whatever is stopping everything from going through smoothly, your HVAC system should run like new again without having to spend too much money.
The goal here isn't just to save some cash but instead maintain a healthy environment where all living beings are safely able to thrive because they will be breathing fresh air which doesn't contain harmful materials such as mould spores and dust mites.
5. Inspect Insulation
If you notice the insulation in your attic or between walls has turned black, it could be a sign that you need to replace it. This is because if air can't circulate around your house properly due to something as simple as improper insulation, this will make for much less effective HVAC usage, which leads to higher utility bills and also means there are living spaces where people simply don't have enough fresh air.
Make sure all of the areas between your walls and roof – these should be insulated heavily with fibreglass or cellulose insulation – are always covered, so they're not exposed directly to cold drafts coming from outside. If anything doesn't feel quite right when inspected, take care of it immediately.
What Are The Benefits Of Balanced HVAC?
Keeping your HVAC system balanced is important for a few reasons: it helps maintain healthy air quality, can reduce energy costs and also has the potential to extend the life of your central heating unit.
Conclusion
HVAC systems have two major parts – one that collects warm air from inside the home and another that sends cold outside air through the ducts. Due to natural wear-and-tear or small issues with your HVAC equipment (e.g., insufficient insulation), you might see either too much hot or cold air blowing out instead of properly mixed temperatures in both directions. This means our homes are being heated by more expensive but less efficient sources like electricity rather than cheaper gas heaters because when there's not enough.