While your house can't talk to you when something isn't right, it will usually give you some signs, and your windows, in particular, provide plenty of signals when it's time to replace them. While they won't last forever, some can maintain their efficiency and look for up to 40 years, while others may have a life of only about 10 years, according to Glass.com. Each type has a different shelf life, which also depends on how well they're maintained. It depends on other factors, such as windows on a home in a coastal city like San Diego, are likely to age faster than windows on a home you purchased among the Atlanta houses for sale.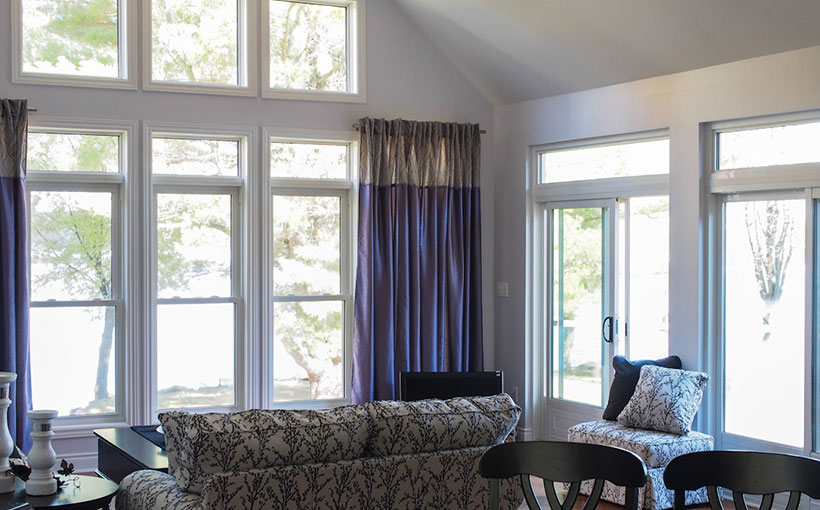 That said, with no set time, these signs will tell you your windows need replacing ASAP.
You're Feeling a Draft
If you can feel a draft coming through your windows or hear the wind whistling, drafty windows can result in energy bills that are 10 to 25 percent higher. That's money you're basically sending down the drain. You can also check by standing next to your windows to see if it feels cooler than the rest of the room. If there are gaps in the frame or the glass feels cold, you're probably wasting energy. By replacing them with more energy-efficient windows, you'll be able to reduce both cooling and heating costs. New windows are also a big selling point if you're planning on putting your home on the market.
They are Broken or Otherwise Damaged
If there is a minor problem with your windows like needing new hardware or weatherstripping, a simple repair might be fine. But if a window is broken, warped, or damaged in any other way, it's best to replace it. Even if they're still operable, they'll likely develop problems soon. Windows that refuse to stay open or stick when you close them are trying to tell you they're at the end of their useful life.
The Window Frames Have Water Damage, are Chipped and Soft
If your window frames are chipped and soft to the touch, they're likely beyond repair and need to be replaced. Soft frames indicate water infiltration and rot. They will soon start to sag if they haven't already.
Condensation is Building Up Between Glass Layers
If you notice that your windows often start to frost between the layers of glass, that means their seals are failing to do their job, which will allow moisture to seep in. With failed seals, any insulating gas that was used to make them more energy efficient is gone.
There's No Soundproofing
Modern windows have been designed to reduce sounds from the outside getting in. If you can clearly hear noise like traffic when the window is shut, that's a good sign that the window is old and can make a big negative difference to you and your family's quality of life. If you want to enjoy peace and quiet, be sure to replace them for the best possible noise reduction.