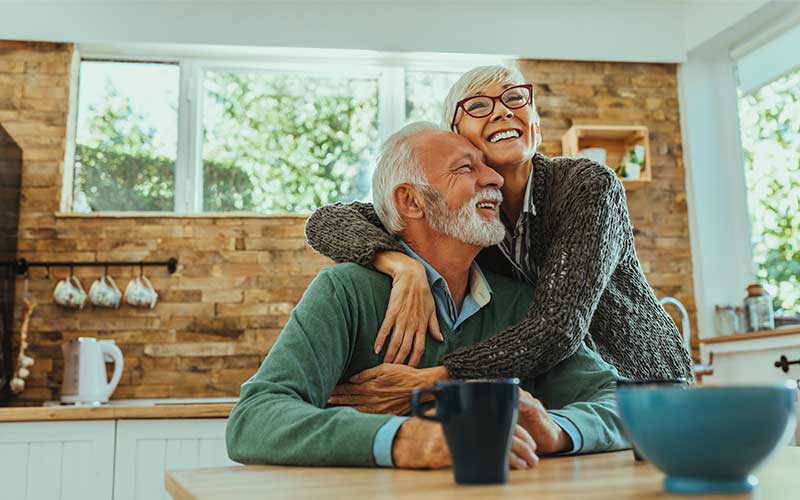 Home improvements for the elderly is not a haphazard renovation of home structures, it is a deliberate remodeling or replacing of structures and items in the home in order for an elderly person to use and have access to them with less stress.
Aging comes with bodily weakness and reduced mobility. This explains why older people have more difficulty moving around in their homes. A good solution is to carry out improvements in the home that makes it easier for them to move around and get things done. A major home remodeling can be a huge task and will cost a fortune, depending on how many changes need to be done in the house.
Older people prefer to spend their aging days at home with their families and loved ones, not in care facilities for the elderly. Living at home affords more independence and freedom in comparison to care facilities for the elderly, where activities are regimented and scheduled. Also, sharing possessions with others is not the best way to love at old age, and adjusting to a new environment may not be convenient and easy.
Home improvements can be tailored to suit the physical needs of an elderly person. Notwithstanding, this article outlines the best home improvements for the elderly.
Wider doorways
This is important to accommodate a wheelchair or other mobility devices. Doorways with entry space less than 32 inches have to be expanded. A contractor has to replace the existing frame, add insulation and some minimal construction works depending on the structure of the house.
Lever-style door knobs
It is easier to have a strong grip on lever style knobs than round door knobs, since they don't require a twisting motion. This can be really helpful for persons who have arthritis or other conditions that limit mobility. Smart faucets that don't require touching are also a good addition, since they can be turned on and off by a simple wave of the hand.
Bathroom improvements
Bathtubs in bathrooms can be replaced with a walk-in shower or a walk-in tub. This saves an elderly person from the areas of climbing to enter the bathtub. Grab bars can help older persons stand for longer and maintain balance.
It can also help prevent falling because of slippery tubs, shower stalls and floors. Standard shower heads may be too tall for persons in wheelchairs, hence replacing them with a hand held one is more accessible for an elderly person. There are also shower heads with adjustable heights. An elderly person can set their preferred height whether they are standing or sitting.
Slip-resistant flooring
Most injuries suffered by older persons happen from falling in their homes. This can be prevented by replacing the flooring of the home with slip resistant materials such as Vinyl and linoleum which will also provide more traction.
These materials are softer than stone floors or other hard materials, implying less damage in the event of a fall. Even though more expensive, bamboo and cork are also good flooring choices for an elderly person's home. Another pocket friendly approach is to repair any damaged areas in the house flooring, and get rid of step entrances. This is to reduce risk of tripping and falling in the home.
Wheelchair ramp
A wheelchair ramp is important eventually if there is no one using a wheelchair. It can be installed to replace stairs and it eliminates the areas of climbing stairs to enter the house for an elderly person.
Kitchen modifications
Most kitchen countertops have a height of 34 inches. To make it accessible for someone on a wheelchair or scooter, it needs to have a height not more than 30 inches. The same approach is needed for the sink. Microwaves at the at the back of the counter may be a far stretch for an elderly person, it will be easily accessible when placed on a microwave stand
Stairlifts or homelifts
In a multi level home, installing a stairlift or home lift will help an elderly person move from one floor to another or help them get up and down the stairs.
Better lighting
Due to aging, sight and vision gets worse. A home for the elderly will need more lighting for easy movement and navigation in the house. Rooms, hallways and stairs have to be well lit. LED lights last significantly longer than traditional bulbs, thus an elderly person does not have to change bulbs frequently.
A better investment in lighting is to install motion sensor lights so an elderly person won't have to start looking for a switch when they enter a dark room.
The best approach to home improvements for the elderly is taking proactive steps to make necessary changes. This comes after careful observation of the house to know what needs a repair, modification or outright replacement.