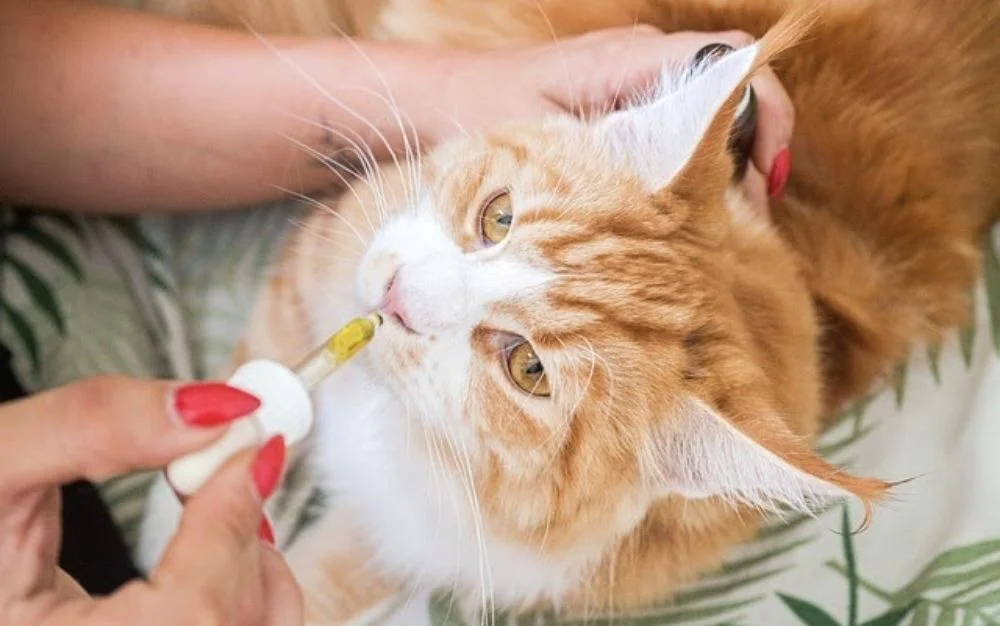 There are many reasons to consider CBD treatments for your cat. CBD products have been known to help reduce pain, inflammation, anxiety, stress, etc. CBD cat treats, in particular, are most preferred by cat owners because they are easiest to administer, even to cats who are picky eaters.
Here are some of the best ways in which CBD treats can help your cat.
CBD Can Help with Chronic Pain
Chronic pain is one of the significant reasons cats end up at vets, and it's often challenging to treat. If your cat is suffering from arthritis, cancer, or another chronic condition, CBD can help.
There have been many reports of cats living with chronic conditions, which had their quality of life significantly increased by switching to a diet containing CBD. It's worth discussing with your vet first before switching them over, though, as some vets may be against non-traditional treatments.
CBD Can Help with Anxiety
Anxiety is another common problem in cats, and it can manifest itself in a variety of ways. From refusing to use the litter box to excessive meowing, there are many signs that your cat may be feeling anxious.
CBD cat treats are a powerful anxiety reliever, and they can help your cat feel more relaxed and at ease. Remember that CBD is not psychoactive, so it will not get your cat high. It's perfectly safe and legal to give your CBD treats or oil to your pets.
CBD Can Help with Chronic Digestive Issues
The digestive system is commonly affected by anxiety and stress in cats. If your cat has a chronic digestive issue, such as irritable bowel syndrome, CBD can help soothe the gut and reduce inflammation. It can also help reduce nausea and vomiting.
CBD Can Help with Arthritis
Arthritis is another common health problem in cats that can cause much pain and suffering. Fortunately, CBD has been shown to have potent anti-inflammatory benefits, which can help with arthritis and reduce soreness.
One of CBD's most potent benefits is that it increases neuroplasticity, which means that your cat should find it easier to recover from injuries and other problems relating to arthritis.
CBD is Safe and Legal
One of the best parts of using CBD for your cat is it is safe and legal. CBD is derived from hemp and is entirely non-toxic and safe to use.
There have been no side effects of using treats so that you can give them to your cat without any worries. CBD is also legal in most places, so procuring high-quality CBD will also not be difficult. However, if you want to give your feline friend CBD, be sure to talk to your vet first to make sure it's the right decision for them.
Improved Quality of Life
It can take a bit of time before you see the full effects of CBD on your cat, but it should help them to feel happier and more comfortable, thus improving their overall quality of life.
You may want to start with a low dosage comprising 1–2 treats per day and gradually increase it over time, which is perfectly safe.
Reduces Inflammation
CBD is a potent anti-inflammatory, meaning it can help reduce inflammation in cats. This is especially beneficial for conditions like arthritis, where inflammation is a significant factor. Additionally, CBD cat treats can also help reduce the overall inflammation in the body.
Helps with Recovery
According to Statista, it is expected that consumer sales of cannabidiol (CBD) in the US will reach around $1.8 billion by 2022.
One of the top benefits of CBD is that it increases neuroplasticity, which means it can help your cat recover from injuries much more quickly.
CBD has been shown to increase the growth of new brain cells and neurons, which leads to faster healing times. If your cat suffers from seizures or other problems that cause them discomfort, then CBD can help reduce the frequency of these episodes.
Why Are CBD Treats a Better Option than Tinctures and Oils?
CBD treats are a better option than tinctures and oils because they're more practical for cats.
CBD tinctures are liquids that you drop into your cat's food, but this means it can also be spilled, or dropped. You could also apply them to your cat's skin, but your cat may lick them off. Conversely, CBD treats are tasty cat treats that even the most picky eaters can't dislike.
One of the best things about CBD treats is that they are extremely easy to administer. You can give your cat treats whenever you like, even when they're not expecting it, and they won't become suspicious or afraid.
When you're considering giving your cat CBD, be sure to go for a high-quality brand that uses organic ingredients. You should also read reviews from other pet owners and look out for potential side effects.