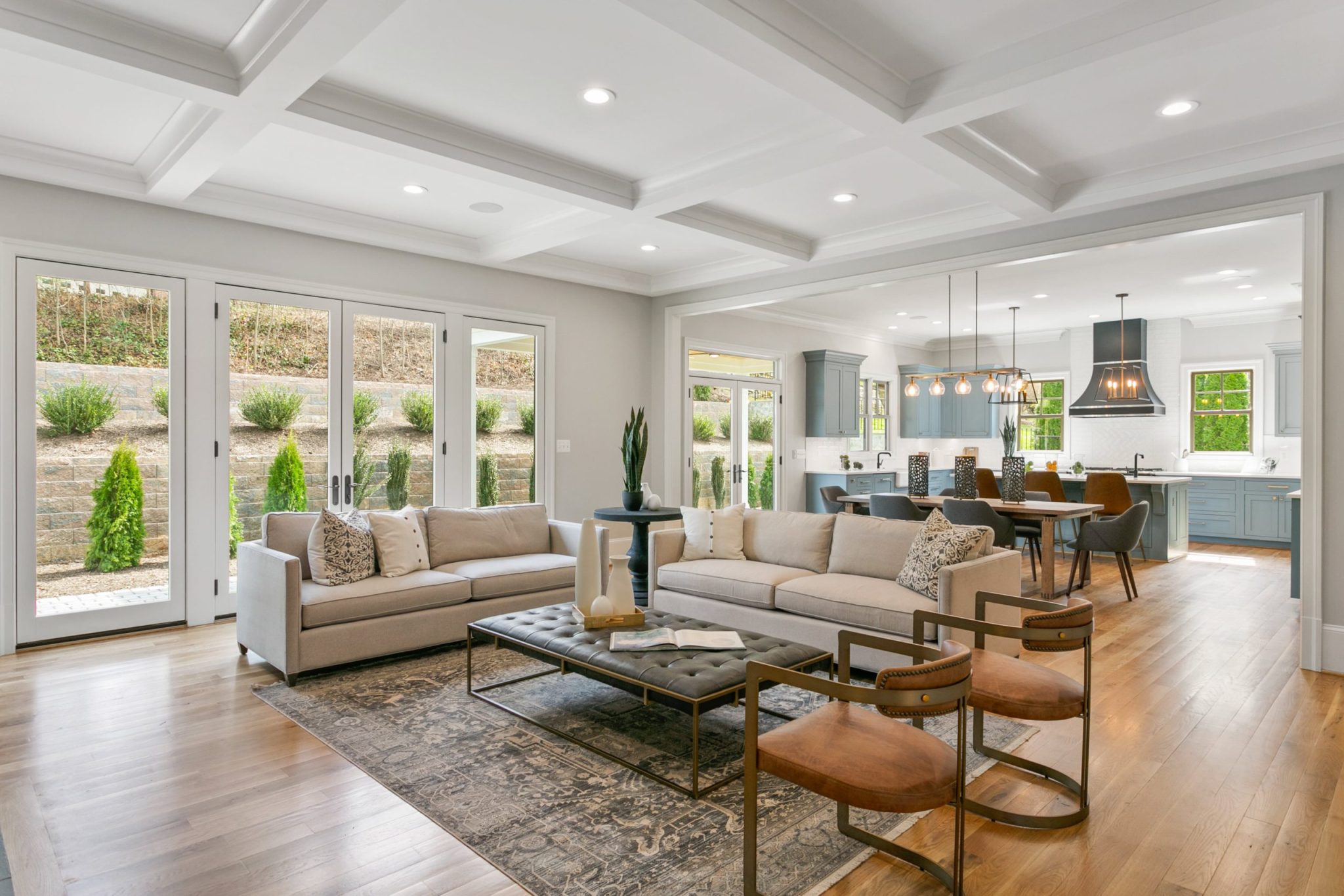 Selling your house can be a stressful ordeal. Whether you're trying to sell in the fall, winter, spring, or summer, getting your house ready for sale involves many steps.
One crucial step is the home showing. A home showing is a private tour for prospective homebuyers (as opposed to a public tour, aka an open house). You can't afford to get the home showing wrong because it's when serious buyers evaluate your house, and first impressions are everything.
In this article, we'll go over all you need to do to get your home ready for a showing to ensure prospective buyers have a good experience viewing your home.
Let's get started!
1. Get rid of the clutter
The first thing you need to do is get rid of the clutter in your house. That means toys, trash, and anything else out of place. Check under beds, in the closets, under the stairs, and in entryways.
Even a little clutter can turn off a homebuyer. And don't be fooled into thinking you can hide stuff in closets or cupboards. Homebuyers like to open those to know how much space they'll have to store things if they move in.
2. Remove personal items
Next, depersonalize your house. This means removing any family photos or heirlooms that mark the house as yours. You want the space to look as neutral as possible so people can better envision what it would be like for them to live there.
3. Deep clean everything
At this point, it's a good idea to deep clean the whole house. Every room should be spotless. Clean the floors, carpets, windows, kitchen countertops, and all the nooks and crannies.
Pay special attention to bathrooms (which get dirty easily), and make sure to clean the toilets, sinks, and showers.
Get rid of any odors with candles and air fresheners. Just make sure they have a neutral smell since not everyone likes the same scents. And don't cook something with a strong smell the night before the showing.
4. Tidy up the outside
Curb appeal is just as important as the inside of your house, so don't forget to tidy up outside. This includes the front yard, backyard, garage, driveway, and house exterior.
Make the landscaping look good by mowing the lawn, trimming hedges and trees, and scooping up any pet droppings. Move your cars, too, so visitors and real estate agents have more room to park. If you're showing in the Fall, you'll want to keep the yard tidy by removing leaves and a fresh mulching will provide a clean look as well as discourage new weeds from growing.
5. Relocate any pets
If you have pets, remove them for the showing. Some viewers may be allergic to animals, be afraid of them, or just dislike them. Be sure to remove any smelly cages and pet accessories also.
6. Adjust the temperature and lighting
Set the mood for the showing by adjusting the temperature and lighting. You don't want it to be too cold, hot, or dark. Flip on the lights in every part of the house to make it feel more welcoming.
7. Leave the house
Lastly, it's important to leave the house for the showing since being present can make visitors feel uncomfortable. Let them explore the house on their own.
If anything, you can leave some refreshments for visitors. It could be as simple as a plate of cookies and some water, and they'll appreciate the gesture.
Endnote
When you're done preparing the house for the showing, do a final walkthrough and put yourself in the buyer's shoes by exploring the house as if it were your first time seeing it. Maybe you'll notice some final areas to clean!