Whether you're moving into or out of a property in Tampa, Florida, one thing's for certain: preparing for the big move is a stressful job. If you own a lot of stuff, packing them into boxes or covering them in plastic can take you up to several days.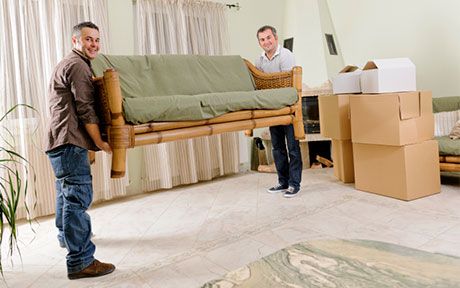 You also have to think of an efficient way to move your large furniture in and out of the building. Because of their weight and size, moving your dining table, sofa, or bedframes requires more effort to make sure that they won't get damaged. During this part of the process, it's smart to apply several methods to move large furniture safely. Here are 6 ways on how you can achieve this:
1. Contact a Trusted Moving Company for Help
When you need help with furniture moving in Tampa, FL, it's a good idea to a hire a trusted company in the area. Not only do they have the equipment and manpower to transport all of your belongings, but they also have the experience to perform their tasks efficiently. Local moving companies are also more familiar with the city's routes. With their help, you can rest assured that your items will make it their destination as quickly and as safely as possible.
2. Prep Your Furniture for the Big Move
Preparing your large furniture before the day of the big move helps make the task less daunting. Depending on the type of furniture you're dealing with, there's a correct way to arrange them. This'll ensure that you can transport them in or out of the building with utmost convenience. For example, before carrying your bookshelf or wardrobe, the first thing you need to do is remove the items they're storing. Next, disassemble the furniture (if applicable) because it's easier to move things in light and small batches rather than carrying one big heavy object.
To ensure that the nuts and bolts don't go missing, you have to reattach them to their designated mounting points on the furniture. Make sure that they're secured in place to prevent them from falling off or causing damage during the move. Lastly, protect your items by wrapping them in plastic, bubble wrap, or with a blanket. This way, their appearance and function can be preserved during the move.
3. Make Space for the Move
Clearing a path for your large furniture is an excellent way to make the move more efficient. When there's enough space to slide or carry your furniture around, you can have them out of your property in minutes. It'll also make the work area safe since the room is free from obstacles and hazards like potted plants, children's toys and slippery rugs.
4. Invest in Furniture Moving Equipment
If you're planning to move on your own in the near future, you should consider investing in different kinds of moving equipment beforehand. Getting furniture sliders, lift straps, or a utility dolly will allow you and a friend to carry heavy furniture safely and easily. You should also get protective gear like heavy-duty work gloves to reduce the risk of getting injured during the move.
5. Use the Correct Manual Furniture Moving Methods
Even though most of the heavy lifting will be done by the movers, you can still help out to streamline the entire moving process. In order to be productive during the move, you need to familiarize yourself with the correct ways to manually carry and transport large furniture. This ensures that you won't get hurt and your belongings will stay intact during the process. Some of the things you need to keep in mind when manually moving large furniture include the following:
Keep a wide base of support and lift with your hips and knees
Have a friend (or more) help you carry large and heavy objects
Be alert to your surroundings and watch out for hazards like banisters and walls
Mind your feet and hands to prevent injury
Rest often and drink water to restore energy
6. Pack and Load Items in the Right Order
To keep everything organized, it's a good idea to label and pack your items accordingly. Transporting your things in an orderly fashion will make the process of loading, hauling, and unloading your things less of a burden. Many moving companies will gladly help you during this stage. However, if you're handling the move on your own, the first thing you need to do is create a moving plan. This way, you know exactly which room to start and end with during the entire process. You can then use these tips to help keep you right on track:
When Loading Furniture
Rent the correct size of moving truck
Distribute the weight of your things
Depending on your moving plan, place big items first or last
Place larger and longer items upright against the longest wall of the truck
When Unloading Furniture
Create enough space to make it easier and safer to move big items
Place larger furniture in the room first
Reassemble beds and tables
Moving from one place to another in Tampa, Florida, is usually a hassle. However, if you use these 6 tips when moving large furniture, you can make the task less difficult. With the right plan, moving equipment, and professional help, you can rest assured that all your belongings will make it to their destination safely.